A New Look For Arthur Suydam's Killing Joke Homage For DCeased
A couple of weeks ago, Bleeding Cool ran an article noting that online comic store Comic Hero University was advertising their new DCeased variant for issue #4, by Arthur Suydam, a 1500 print run for $15 each.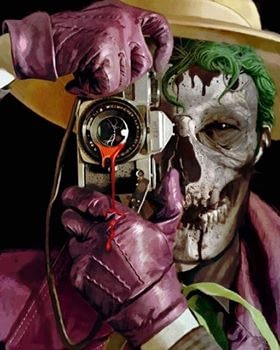 It is meant to be a zombie-style homage to Brian Bolland's famous cover for The Killing Joke. Arthur Suydam had done many similar for Marvel Zombies, etc.
The solicitation piece however, a pixel for pixel match for this image from a cosplayer Anthony Misiano, who goes by the name Harley's Joker.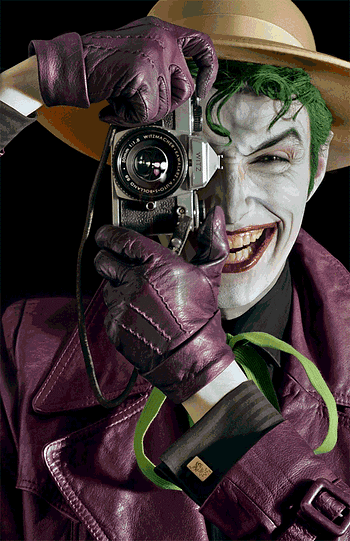 It is claimed that Suydam used the cosplayer photo for reference, which he doesn't deny, but in correspondence with Misiane, states that the initial piece was a very quick job for solicitation only, since he "was only given 2 days to provide something, and that the finished cover was to be done later for print, which it was."
Our initial article pointed out that it would be one thing to "homage" Brian Bolland's iconic cover in a way that we all know and understand– and reuse artwork owned by DC/Warner Bros – it is probably different for DC Comics to publish a cosplayer's own work like this without permission.
After the Bleeding Cool article ran, Anthony Misiano was then contacted by Suydam who told him 'We found one of your great homage photos online and have used it for reference to paint a Joker homage cover for DC . And we would like to pay to you our usual modeling fee… with Suydam says he did not use the cosplay photo as reference for the finished painting, however. Anthony replied, and turned down the modeling fee.
Two weeks later, the cover on the Comic University page has also changed to this new piece. This is not a filter job. This is an actual painting. And approved by DC legal, apparently fitting their criteria for the Bolland homage.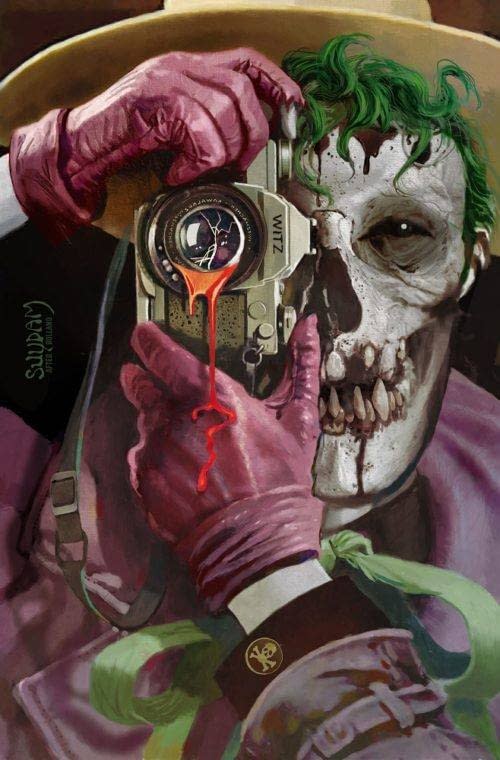 If indeed the initial image for Comic University was something that was put together quickly for solicitation purposes from Suydam's side, as stated above, was not intended to be the final piece, and was just a placeholder, this wasn't made clear by the site, and may have been false advertising as well. And it doesn't explain Suydam's responses at the time.
I am told that after our initial article, Suydam wanted to reach out to the cosplayer privately as a sign of good faith, instead of having some long discussion online, that "he respects the cosplayer and the art of cosplay immensely" and certainly the correspondences between Misiano and Suydam do seem to be cordial. Regardless this is a more satisfactory conclusion for some. And may be a word of warning for those who choose to get a quick image up for the sake of orders that may not be as representative of the final piece… especially considering where they find such 'illustrative' images…
Arthur Suydam is at the London Film And Comic Con this weekend. Me too…