Saint Young Men is a Japanese slice of life comedy manga series written and illustrated by Hikaru Nakamura.
Its plot involves Jesus Christ and Gautama Buddha, who are living as roommates in an apartment in Tokyo.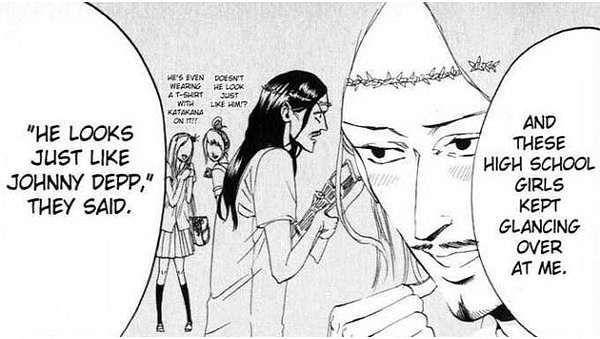 Serialized by Kodansha in the monthly Morning 2 since September 2006, with chapters collected in thirteen volumes as of October 2016, A-1 Pictures adapted the manga series into two original animation DVDs and an anime film which was released on May 10, 2013.
https://www.youtube.com/watch?v=u1bSM1etm5I
The manga has sold over 10 million copies in Japan and volumes regularly appear . Individual volumes of the series have frequently appeared on lists of the weekly and annual best-seller manga in Japan. It received a Tezuka Osamu Cultural Prize and was nominated at the Angoulême International Comics Festival. Its film adaptation has been well received by the Japanese public.
It's also getting a live action version as well, with actor Takayuki Yamada and director Yuichi Fukuda attached.
But as for America? Still no.
@usagikami i've asked its editor and he has said it will not be published in the US at this time. not until the readership changes here.

— Vertical (@vertical_staff) June 3, 2010
It's been six and a half years – have things changed?
Or have they got worse?