And Finally… Ben Templesmith's Attack On Titan, Literally It's always nice to end the day with some entertaining artwork. And as Kodansha prepare for the release of the fourteenth volume of Attack On Titan next week, Ben Templesmith makes some Titan-inspired imagery.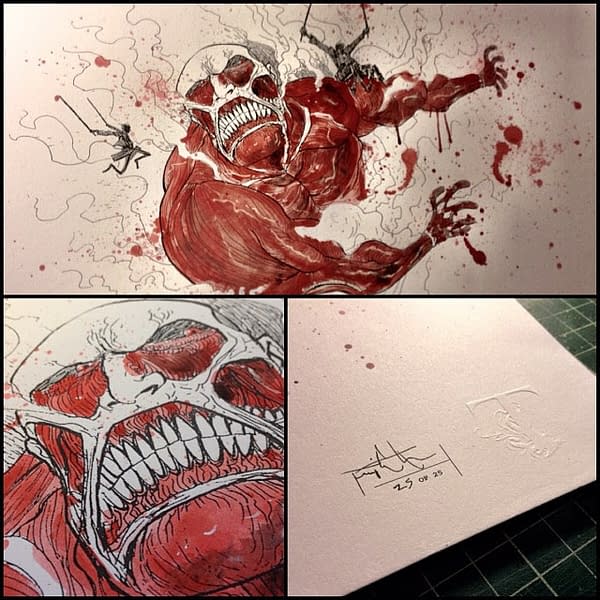 By being rather literal about the title. That certainly is a Titan. Find his prints, and more, for sale here.