Posted in: Comics, Current News | Tagged: Charred Remains, December 2023, mad cave, Skeeters, Solicits
---
Andrea Mutti's Charred Remains in Mad Cave's December 2023 Solicits
Kelly Willians, Bon Frantz & Kevin Cuffe launch Skeeters from Mad Cave in December and Charred Remains by Anthony Cleveland and Andrea Mutti.
---
Kelly Willians, Bon Frantz and Kevin Cuffe launch Skeeters #1 from Mad Cave in their December 2023 solicits and solicitations, as well as Charred Remains #1 by Anthony Cleveland and Andrea Mutti.
SKEETERS #1
WRITERS: BOB FRANTZ & KEVIN CUFFE
ARTIST: KELLY WILLIAMS
LETTERER: CHAS! PANGBURN
Small town hijinks ensue as extraterrestrial mosquitos descend on a sleepy beach town. When giant mosquito-like alien creatures invade a rural seaside community, a frustrated sheriff and two oddball exterminators end up being the town's only hope for survival. A comedic and gruesome story for fans of Slither, Arachnophobia, and other classic creature-features!
32 Pages | Full color | $4.99
RELEASE DATE December 06, 2023
FOC Date: November 12, 2023
CHARRED REMAINS #1
A dark entity made of fire, smoke, and ash —"The Fire Man"— blazes through a young girl's home, killing her entire family. Amy Durant swears she saw this supernatural creature, but no one ever believed her. Unfortunately, these pastfears reignite a decade later as her city goes up in flames. With no one else to rely on, Amy is forced to battle both past trauma and the face of the inferno.
WRITER: ANTHONY CLEVELAND
ARTIST: ANDREA MUTTI
LETTERER: TAYLOR ESPOSITO
Cover A by Maan House Cover B by Andrea Mutti
32 Pages | Full color | $4.99
RELEASE DATE December 13, 2023
FOC Date: November 19, 2023


VOYAGE DE GOURMET
WRITER: PAUL TOBIN
ARTIST: JEM MILTON
LETTERER: MICAH MYERS
New York Times-bestselling Author, Paul Tobin, combines the perfect ingredients for a young adult foodie adventure: friendship, forgiveness, and flavor. Follow two young social media cooking stars, Jiang-Mi Pipper and Layne Green, as they land a spot on a reality TV cooking show where they must travel around the world, pitting their skills against top chefs—but the catch is that Layne and Jiang-Mi recently had a falling out, and now they have to be partners! Will these two be able to work things out, so they can grasp this opportunity of a lifetime? Or has this duo lost their taste and their way?
240 Pages | Full color | $14.99
RELEASE DATE December 13, 2023
FOC Date: November 12, 2023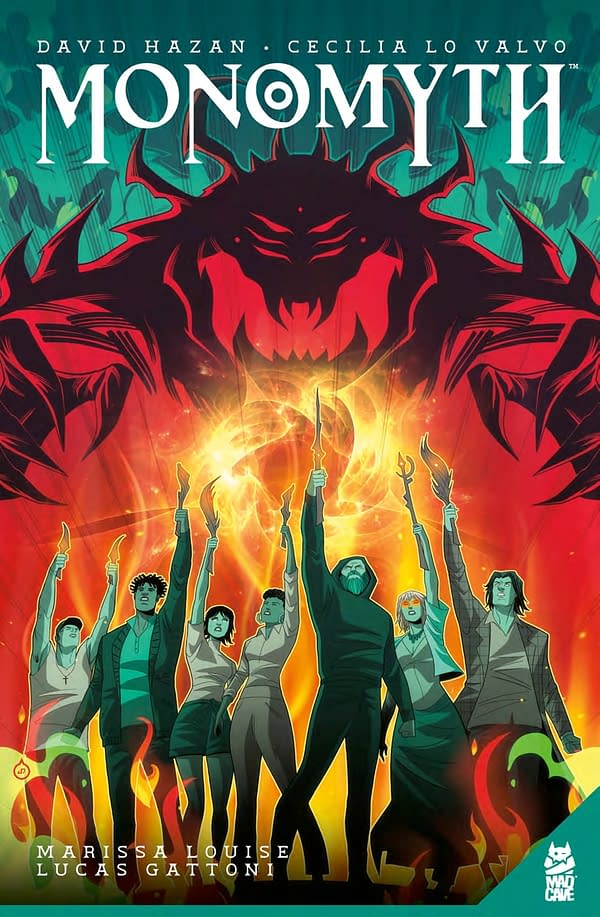 MONOMYTH TPB
WRITER: DAVID HAZAN
ARTISTS: CECILIA LO VALVO, FEDERICO BERTONI
COVER ARTIST: JUAN DOE | COLORIST: MARISSA LOUISE
LETTERER: LUCAS GATTONI
Magic is all but extinct. When the last ailing wizard casts a final desperate spell to summon the descendants of ancient bloodlines to a school for magic now in disrepair…those chosen ones find a horror of the likes they've never experienced. They will have to confront the deepest parts of themselves and defeat each other in order to survive the ordeal. Collects issues 1- 6.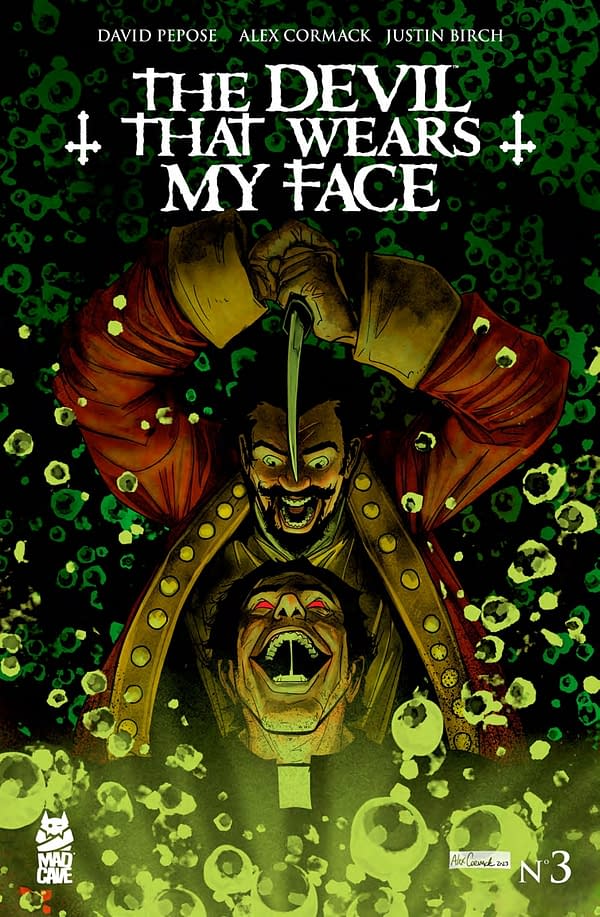 DEVIL THAT WEARS MY FACE #3 (OF 6)
(W) David Pepose (A/CA) Alex Cormack
With the future of the Vatican in dire peril, the demonic Legion has gleefully turned the Curia against itself. But following his harrowing escape from captivity, Father Vieri returns to Rome with a dangerous plan to retrieve his stolen body — a plan that will force him to create an all-new identity to capture the Devil. With the mysterious Iscariot Blade at his side, can Legion's treachery survive the deadly designs of the Marques de Lazarus? Or will the intrigue of the Inquisition thwart even the best-laid plans of an exorcist? Retail: $4.99 In-Store Date: 12/13/2023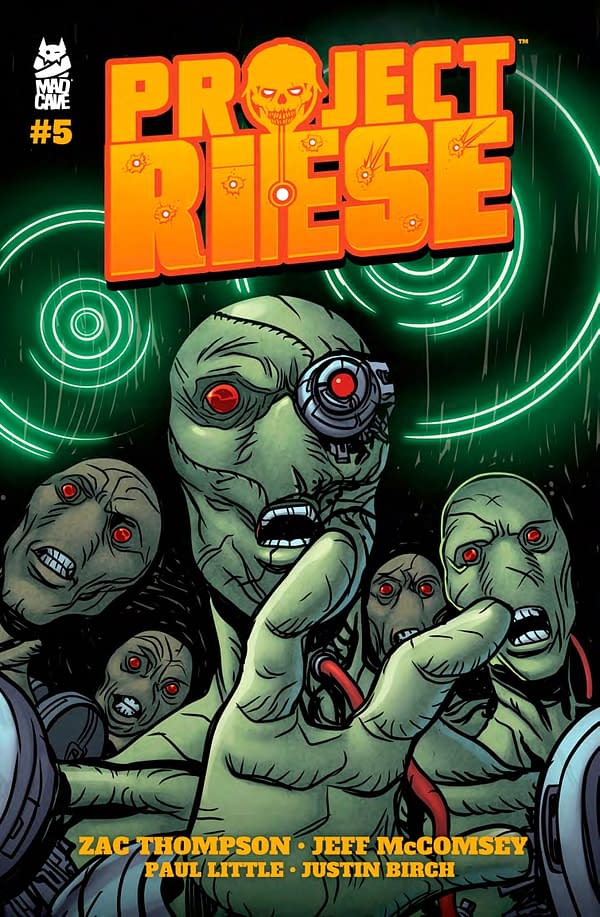 PROJECT RIESE #5 (OF 6)
(W) Zac Thompson (A/CA) Jeff McComsey
A horrific world-ending creature ushers in a new age for Germany. Through each step of its gruesome advance, Sam and crew question their lives, loyalty, and past ambition. It's hard to think clearly through all of the bloodshed. Project Riese is an action-packed adventure/sci-fi tale perfect for fans of Uncharted, Overlord, and The Keep.
Retail: $4.99 In-Store Date: 12/6/2023
CRUSADER #4 (OF 4) (MR)
(W/A/CA) Matt Emmons
After a bloody battle with Pilgrim, Grimbel has been taken hostage, so now the Crusader must journey to The Masters' stronghold to attempt a rescue. Will the Crusader and Grimbel survive this final confrontation?! Will Pilgrim take out the surviving members of the Eighteen who are assisting the Crusader, and are seeking vengeance for their fallen companions?! Find out in the spellbinding final issue of Crusader!??
Retail: $4.99 In-Store Date: 12/13/2023
---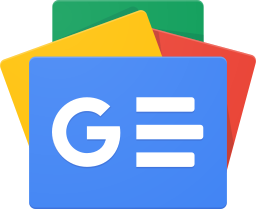 Stay up-to-date and support the site by following Bleeding Cool on Google News today!