Last week's surprise Angel #0 by Bryan Edward Hill and Gleb Melnikov blew the barn doors off. Seen in the final panel of Buffy The Vampire Slayer #4 watching Xander Harris being turned into a vampire by Drusilla (um, spoilers), Angel #0 repeated those final pages before running through Angel's life so far in this Buddy do-over. A vampire given his soul back as a curse and now trying to make amends.
The reimagining sees him living in Los Angeles long before meeting Buffy, torturing himself (literally) and training a proto-Slayer, Helen.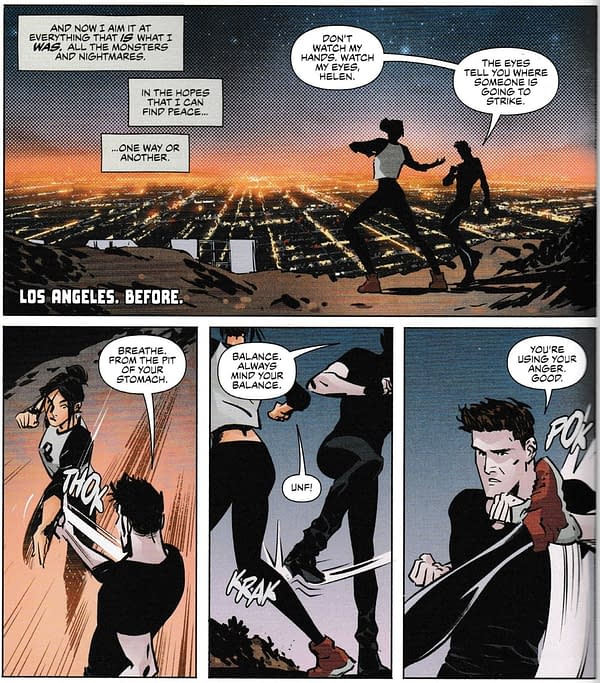 While also living with a clairvoyant sorceress called Fee-Fee.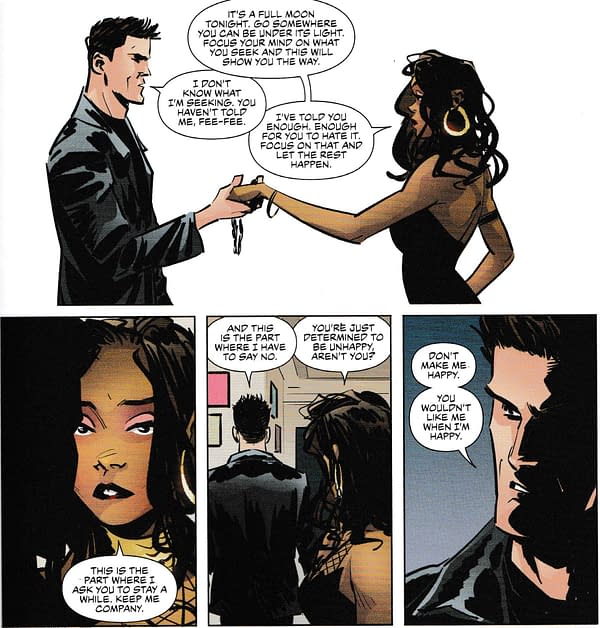 And a Hulk reference that ties into what would happen to Angel if he acheives perfect happiness in his current state. Of coure this is NuBuffy, the rules could well have changed…
For those who missed the surprise Angel #0 last week, there's a second print in comic book stores tomorrow…
ANGEL #0 2ND PTG
(W) Bryan Edward Hill (A) Gleb Melnikov (CA) Boris Pelcer
BOOM! Studios, along with visionary writer and director Joss Whedon (Buffy the Vampire Slayer, Marvel's The Avengers), presents the shocking reimagining of the pop culture phenomenon ANGEL!

Angel walks the line between two worlds; a vampire cursed with a soul, he's spent centuries battling back the forces that would destroy humanity, in an attempt to redeem himself for the crimes committed by the monster he was when he was first turned.

Written by Bryan Edward Hill (Detective Comics, Killmonger) with art from Gleb Melnikov (Mighty Morphin Power Rangers), discover a brand new, modern take on one of the most iconic vampires in pop culture, perfect for fans and new readers alike!
In Shops: Apr 24, 2019
SRP: $3.99
Enjoyed this article? Share it!