When it was revealed that Angela would be one of the Asgardians Of The Galaxy team-up, there was one question asked by the fanbase.
Costume-wise, that was Matteo's artistic choice. As for Sera, you may be onto something.

— Cullen Bunn 🎃 (@cullenbunn) December 3, 2018
Hey @cullenbunn is this when we're gonna see sera again? Because I'm guessing she is about the only thing Loki could have up their sleeve to control Angela? https://t.co/BtTeF8bOQr

— READ DOX AND CHAMPIONS #Outlawed (@agentfitz777) December 10, 2018
Reread @Marvel Angela trilogy. I forgot how much I love Angela and Sera, probably on of my favorite comic couples. Hopefully @cullenbunn returns the wives together.

— Egoistic Martyr (@comic_erika) January 12, 2019
Angela was created by Neil Gaiman and Todd McFarlane for the comic book Spawn. Part of a long-standing lawsuit between the two, she was eventually transferred to Neil Gaiman who sold her to Marvel, recreated as an angel from the Tenth Realm. Sera was also such an angel, created by Marguerite Bennett, Kieron Gillen and Phil Jimenez. She was also Marvel's most prominent trans character. She and Angela became a couple. Quite the couple. They fought, lived, loved and screamed with each other, through Angela: Angel's Assassin, 1602 Witchfinder Angela and Angela: Queen of Hel. They even settled down, into a Manhattan apartment, as reality rewrote itself around them. And then Brian Bendis wanted to have a go with Angela, and she left to join the Guardians Of The Galaxy. Sera was not invited. Or mentioned. But the fans kept asking. And, with the Guardians Of The Galaxy stranded on Earth after the events of Civil War II, Brian Bendis took the opportunity to, well, deal with the situation, with an impressive display of handwaving. Bendis may have forgotten Sera, but he does remember the Fantastic Four. Google is Starkle in the Marvel Universe, it seems. But Sera didn't think to leave a forwarding address. Time for a speech. And that was that. For ages. Until Angela was part of the new Asgardians Of The Galaxy comic. With the first issue suggesting that it was on the cards.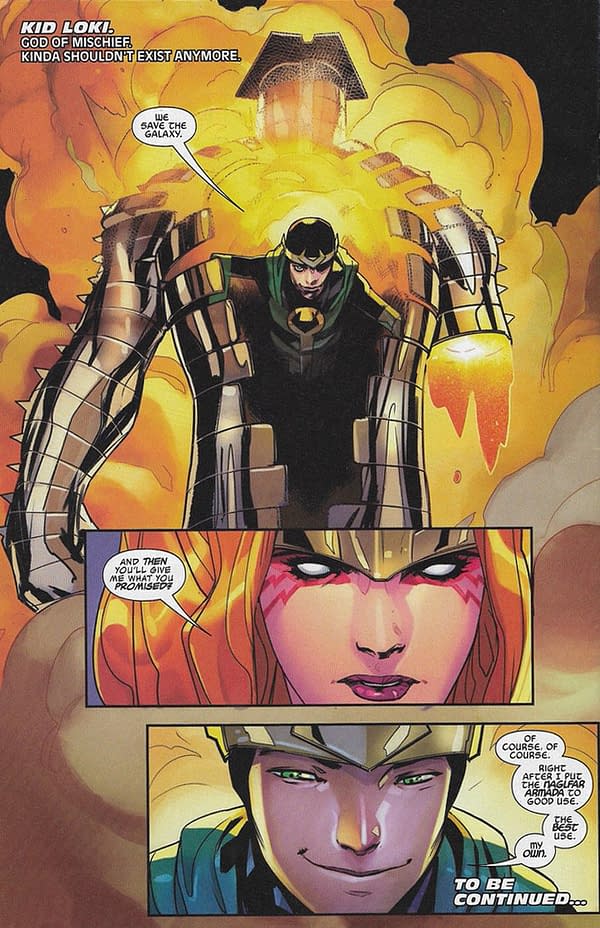 Issue 5 made it ezplicit.

And issue 6 followed through.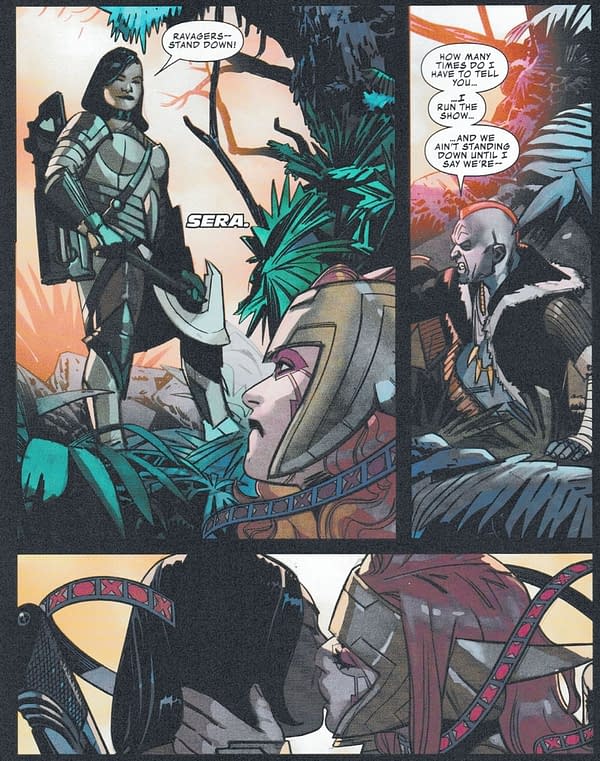 However, those who barrelled straight into Asgardians Of The Galaxy #7 (as it were) as Ego battles with Alter-Ego, there are other clashes going on, on his surface…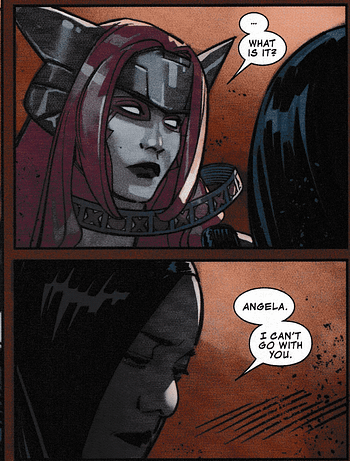 So soon?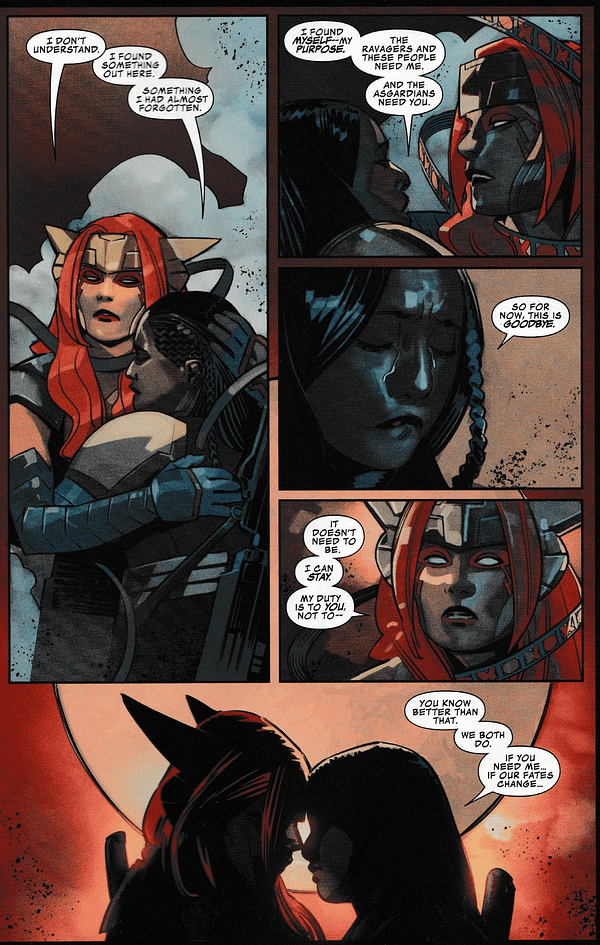 Chooseing between your relationship and your career. Let's hope that maybe, this time, Sera leaves a forwarding address…
ASGARDIANS OF THE GALAXY #7 WR
(W) Cullen Bunn (A) Matteo Buffagni (CA) Jamal Campbell
EGO AWAKES!
The Asgardians thought they were in trouble when they stumbled upon a planet full of refugees – and that was before the planet started moving. Just what have their newfound allies gotten them into?! And if the planet is this angry…what will its moon do?
Rated T In Shops: Mar 13, 2019
SRP: $3.99
Enjoyed this article? Share it!