When Bleeding Cool named two of the upcoming member of the new Secret Six, debuting in the new Batman/Superman ongoing series as a six prominent members of the DC Universe, who have been infected by The Batman Who Laughs – a version of Batman infected by the Joker – to become Dark Dimensional versions of themselves. And being tracked down and identified by Batman and Superman, as seen at the end of a recent issue of The Flash.
As well as tagging Perry White and Donna Troy, we gave an official DC list of potential suspects, Beast Boy, Kyle Rayner, John Constantine, Supergirl, Oliver Queen, Ric Grayson, Booster Gold, Barbara Gordon, Damian Wayne, Jimmy Olsen, Plastic Man, Miss Martian, Alfred Pennyworth, Hal Jordan, Shazam, Hawkman, Catwoman, Jon Kent, Wonder Woman and Jim Gordon.
But which Jim Gordon?
That could have meant Commissioner James Gordon, father of Barbara Gordon, both targets for the Joker in The Killing Joke. Or it could mean James Gordon Jr, the psychopathic murdering brother to Barbara, currently released in the Batgirl comic on a very special license of treatment.
In Batgirl #33 by Mairghread Scott, Elena Casagrande and Scott Godlewski we saw a possibly-cured James Gordon Jr talking at Batgirl/Barbara Gordon about his new status.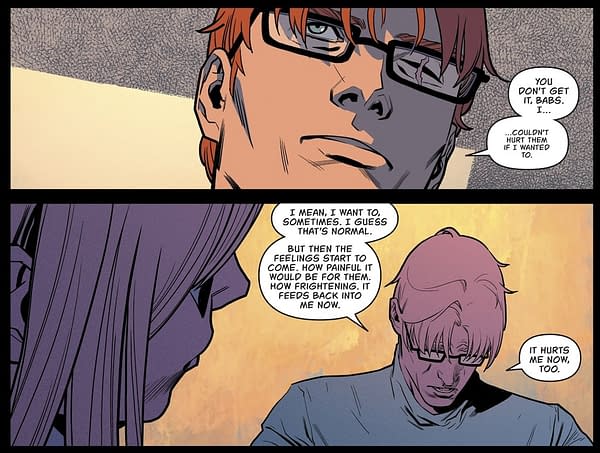 As a man who now has more normal empathy, and not able to commit the kind of acts he used to.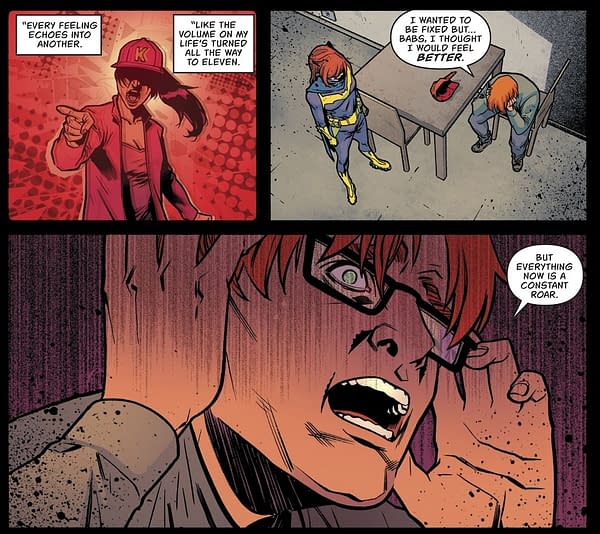 Although the constant roar doesn't bode well. And Barbara Gordon wasn't entirely convinced. Or convinced she should treat him any differently now.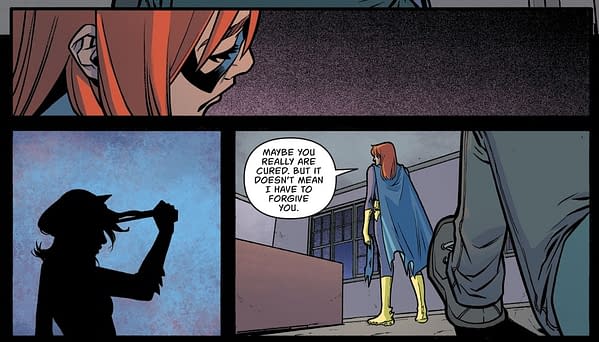 But this issue concluded with a very big tease indeed.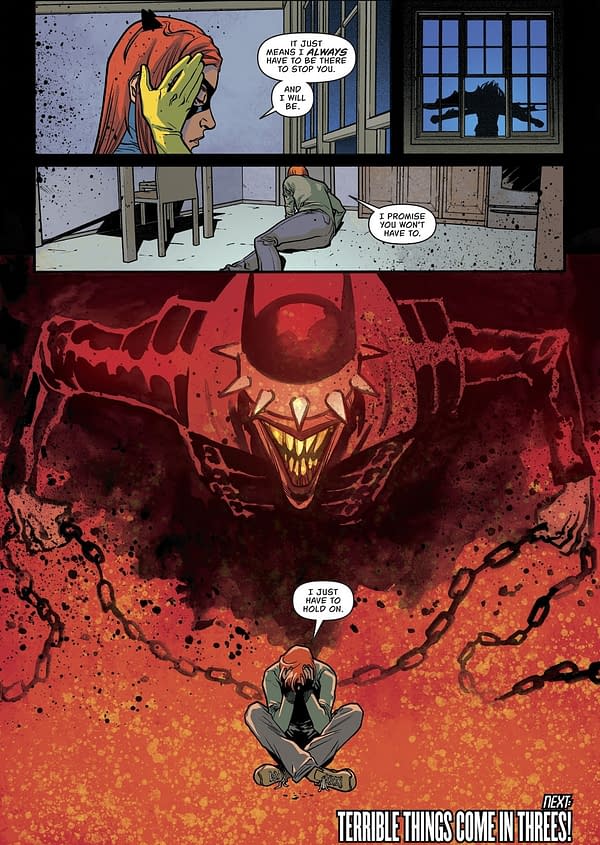 Does this mean Jim Gordon is a target for The Batman Who Laughs as part of The Secret Siz? Could James Gordon Jr's change be because he has already been changed out for a different Dark Dimension version of himself who is a lot better at hiding his true nature? Or is this a storyline which will be confined to just upcoming issues of Batgirl? There's no secret internal source on this one, just reading the comics.
Place your bets – what other suspects from the list have been showing… signs?
Enjoyed this article? Share it!