Posted in: Comics | Tagged: Boris Karloff, Gold Key, kickstarter
---
Gold Key Comics Returns To Publish Boris Karloff's Gold Key Mysteries
Bleeding Cool announces the return of Gold Key Comics with Boris Karloff's Gold Key Mysteries #1, with Kickstarter registration available now
---
It has been forty years since the Gold Key comics line was closed. There have been licensed Gold Key comics and reprints since. But for 2023, Gold Key Entertainment, LLC, in partnership with the Boris Karloff Estate, has announced its first title, Boris Karloff's Gold Key Mysteries, with a Kickstarter campaign launching in one week's time, the 28th of March. Gold Key Comics originally published nearly 100 issues of the series Boris Karloff Tales of Mystery between 1964-1980, and now both it -and the publisher – have returned, courtesy of comic book fans and investors Lance Linderman, Adam Brooks, Mike Dynes, and Arnold Guerrero. And Bleeding Cool has been picked to make the announcement.
Boris Karloff's Gold Key Mysteries #1 will comprise three original stories from creators including Michael W Conrad, Steve Orlando, Artyom Trakanov, Kelly Williams, Jok, Craig Hurd-Mckenny, Sergey Nazarov and Kyle Arends, under a Johnny Dombrowski cover. Each issue of this ongoing series will contain both complete stories and a continuing narrative through subsequent topics.
The new series of Boris Karloff's Gold Key Mysteries is intended to blend the feel of the classic horror anthology with a modern, ongoing narrative in a way. The Kickstarter campaign will reward early supporters of the return of Gold Key with an exclusive hardcover version of the comic that will include a behind-the-scenes look into the creative process and be printed with paper stock similar to IDW's Artists edition books.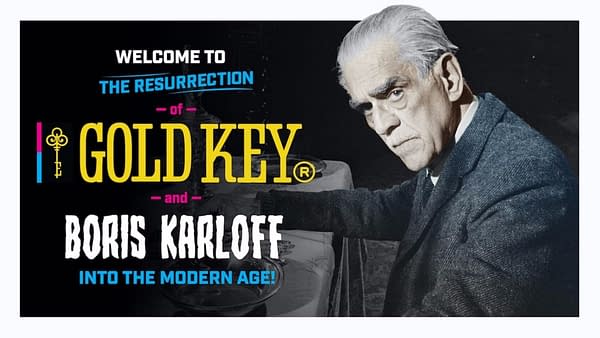 Gold Key Comics was originally an imprint of Western Publishing, publishing from the early sixties to the mid-eighties when Western started publishing their own comic books rather than package content through business partner Dell Comics. Gold Key specialised in publishing comic books based on popular American TV series, as well as Disney and Warner Bros. cartoons, their best known licensed titles may have been the long-running Star Trek and Twilight Zone comics, as well as Hanna Barbera, Space Family Robinson, Lost in Space, Popeye, Flash Gordon, The Phantom, Green Hornet, Tarzan, and many more. Selling huge numbers of comic books with vast numbers of creators, including the first comic book work of Frank Miller towards the end, they also published a number of original titles such as Magnus Robot Fighter, Doctor Solar, and Turok Son of Stone, the rights to which were acquired by Voyager Communications for the launch of Valiant Entertainment in 1992.
They also pioneered selling grab bags of comics through less-traditional routes such as toy stores, gas stations, and public transport hubs, which were not returnable like the newsstand, an early precursor to the direct market of comic book stores. The company was bought by Mattel in 1979 and switched away from the newsstand market entirely to bagged comics sales routes, which ultimately doomed the line. Mattel sold Western Publishing to real-estate investor Richard A. Bernstein in 1982, who closed the publishing line a year after.
The rights were acquired jointly by Classic Media and Random House in a bankruptcy auction, and both Dynamite and Dark Horse published licensed titles of Gold Key's original comic books. In 2021, Robert Willis obtained the Gold Key Comics trademark, then purchased by the newly-formed Gold Key Entertainment LLC created by Lance Linderman, Adam Brooks, Mike Dynes, and Arnold Guerrero. The Kickstarter is open to pre-registration now, and the website will be at this location… soon.
---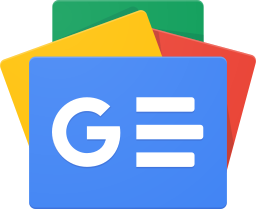 Stay up-to-date and support the site by following Bleeding Cool on Google News today!