Posted in: Comics | Tagged: Comics, entertainment, philadelphia
---
Ariell Johnson And Her New Philadelphia Store, Amalgam Comics & Coffeehouse
If black people and women have been traditionally marginalised in comic books, black women have been even more so.
Which is why it might be eventful to note that a new comic shop that has just opened in Philadelphia before Christmas is the first comic shop on the East Coast to be owned and managed by a black woman. Amalgam Comics & Coffeehouse in 2578 Frankford Ave, Kensington, Philadelphia is the baby of one Ariell R. Johnson who tells Philly.com that "I got the idea for the shop about 12 years ago, when I was still attending Temple University… My favorite coffee shop was directly across the street from my comic book store of choice. So, each Friday, I would buy my books at Fat Jack's, go across the street to Crimson Moon, and read everything I bought. I just loved the vibe of the coffee shop . . . and I loved being able to indulge my comic-book obsession in a comfortable environment that wasn't my house. When the coffee shop closed its doors, I was devastated. That's when the idea came to me." She also intends to host geeky and diversity-themed workshops, movie/TV screenings, book signings, and BYOB nights.
"We will be a legit store, so expect to see the heavy hitters that we all know and love. But in addition to those usual suspects, we want to showcase diverse comics, creators, and characters. We think that comics are for everyone and anyone that loves comics-women, people of color, and the LGBTQ community."
The shop may have only been open for two weeks but Arielle has already been recognised by Colorlines, naming her one of the 15 women of colour who rocked 2015, saying,
Starting a small business was enough of a feat on its own, but Johnson's Amalgam Comics and Coffeehouse got extra attention for focusing on marginalized communities not often featured in the comic industry. Johnson's shop is just one example of how 2015 has been the year of embracing geek-of-color culture. She also talked to City Paper, regarding the choice of name and its similarity to a certain Marvel/DC Crossover line…
When I got the name, I worked with a trademark lawyer to make sure it was all right [laughs]. And it was fine, since that's not something they use anymore. But I was talking to a college friend and realized that [the store] was an amalgamation of things, and I thought it was the perfect name. It works because we are a blending of not just comics and coffee, but we want to combine all aspects of geek culture. So if you geek about comics, manga, video games, whatever — we want to embrace all of that. It's not like we just do this one thing — we want it to be a safe haven where you can go and talk to somebody about what happened last night on The Walking Dead. I don't think comics spaces are usually conducive to that, since there's nowhere to sit or anything like that. Creating that space where people can geek out and be comfortable, and build community around that, is important. ---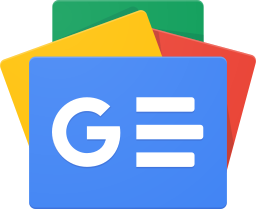 Stay up-to-date and support the site by following Bleeding Cool on Google News today!