Posted in: Comics, san diego comic con | Tagged: Comics, entertainment
---
Ashley Eckstein Brings Fashion and Fun to Comic Con HQ
Marilyn Weiss writes,
Ashley Eckstein has earned her title as the face of geek fashion. Besides acting as the voice of Ahsoka Tano in the Star Wars Universe, she is also the founder of the Her Universe fashion line which encourages everyone to "dream your world, be your world, flaunt your world." The Her Universe line has created a safe space for all geeks to get together and celebrate pop culture. In 2014 Her Universe debuted a fashion show at San Diego Comic Con. The fashion show is currently in its third year and is the center of an original documentary The Her Universe Fashion Show: Fashion Meets Fandom. The series stars Ashley and the lucky designers chosen for the 2016 show. I was lucky enough to chat with Ashley over the phone, before she took off for Star Wars Celebration Europe, about the Her Universe brand, her new show, what we can look forward to the 2016 Her Universe Fashion Show.
Bleeding Cool: I watched the first couple episodes and they are just so enjoyable.
Ashley Eckstein: Thank you! That means so much because it's brand new and you work so hard on something and it's nice to get the feedback. So thank you!
BC: You're welcome! I just love getting to see the behind the scenes stuff. I love seeing how you guys make your decision and seeing all of those designers and all of the heart that goes into it. And it makes the end result so much better.
AE: Oh, thank you. And just wait until you see the upcoming episodes where I actually get to visit with all of the designers. And you get to see how they are actually going to make all of their pieces. It really is mind-blowing. The designs are incredible this year.
BC: I am looking forward to that. For me a lot of the fun stuff is seeing the construction that does into actually making the garment. So I am ready for those episodes.
AE: Get ready for it! We have everything from lots of wearable technology to LEDs to disappearing/reappearing ink. Lots of sparkle. Transformation. All sorts of things!
BC: I can't wait! One thing that I really like about the Her Universe fashion line is that it's incredibly celebratory and inclusive, and I feel that the show really carries on that message. What were you hoping that viewers would take away after watching the show?
AE: Well what I hope the viewers take away is exactly what you just pointed out. I'm so thrilled that is your take away. It's very important to me that the Her Universe brand stands for all fangirls and all fans and is inclusive of all sizes, shapes and ages and even genders. I mean we have guys that wear Her Universe. It's really important to me that Her Universe is a community for everyone and from day one with this fashion show I wanted the designers to have the option to model their own designs. It was important to me because the show was inspired by the fans at Comic Con. I was inspired by watching fans walk the hallways at San Diego Comic Con in their own original designs. I felt like they were using the hallways as their runway. It was like the halls at San Diego Comic Con were their runways, it was a runway show. And I thought, you know, we need to give these fans an actual runway to walk on. And so it was important to me that fans have the opportunity to model their own designs. But the other part that just makes me so proud is that it's important to Her Universe that we also carry plus sizes. And when we open up the show with the Her Universe fashion show and clothing line it's important that we have plus sized models that represent all sizes. But a couple of the designers, some of them are using their best friends as their model, and you know one of them specifically is like "my best friend is my model and she's plus sized". She said "I actually prefer to design for curvier girls." I think the fans can have a wide variety of fangirls represented on the runway and that's important to me.
BC: That was definitely something that I noticed just in the fashion line itself and in the show, that it was inclusive, bringing in the plus sized models and designers. It really makes someone like myself, who is plus sized, feel welcome.
AE: Yeah, there's a first time designer and she's from Florida. And her and her friends are coming to Comic Con for the first time, because her friend is her model. They've never experienced the passion and the love of Comic Con. She actually wrote us a very heart-felt email and she said "is there any words of encouragement to give to my model?" because I guess she was recently in and accident and the medicine that they gave her made her gain weight and she was feeling really self-conscious, that she's not a regular, what people consider to be, a runway model. And she feels like she's letting me down. And I'm like "Are you kidding me? Wait until she sees our show!" This is not your typical kind of fashion show. This is a celebration of all women, all ages, shapes and sizes. So I can't wait for them to come out and experience it for the first time. It really is a different feeling.
BC: It is. And that was something that I noticed watching the show in comparison to other fashion competition shows. It was generally more positive and it had a happier feel to it. It didn't have the weight of timed designing on it. It just felt like people who were creating something that they loved because they wanted to create something.
AE: Absolutely, absolutely. And I think that's the vibe of Comic Con HQ in general. And that's why I was so excited to do the fashion show with Comic Con HQ. Her Universe as a brand, in the past, we have been approached to do different reality-type shows. I would never do anything with the brand unless it was empowering and was more documentary in style and we could control the messaging, because Her Universe is… we strive so hard so make the brand positive and celebratory and empowering. And frankly there's no drama, aside from natural drama. Like last year, oh my gosh, my white Princess Leia gown at the last minute somebody spilled coffee all over it. That's the kind of drama, of course, that's natural that happens. If it's not empowering and celebratory or positive, we don't want to have that associated with our brand. We want to keep our brand a safe place. That's why I'm so excited about Comic Con HQ because our visions are aligned. It's like, you know what? Let's document this truly, exactly as is. And let's celebrate what makes Comic Con and what makes these fans so special. I think you'll see that with the tone of the whole series. It's really uplifting, it's really positive. It just really celebrates these awesome designs. I mean jeez louise, the talent is insane.
BC: I was really impressed with all of the designers who came in, like you mentioned earlier, with the wearable technology. That stuff just blew me away!
AE: Oh, my gosh, yeah! And now that I've seen a lot of it come to life with these snip-its, be prepared to be blown away when you see them. Even in an upcoming episode, I'll tell you, there were surprises that we weren't even aware of. When we picked some of the designers, for example, one of them, and this is a little bit of a spoiler, so forgive me if I give away too much but one designer, well two designers on the show made a commitment to re-suable materials. Their designs, they're completely made out of recycled or re-usable materials. And one of them is making her entire skirt out of bicycle tires. You're going to see some really different and unique designs.
BC: Now I have to ask, because when I saw some of those dresses I got a little worried about, whoever the model would be, their safety. Are there some safety concerns with some of these dresses and designs?
AE: You know what, we did ask some questions, especially from the LED lights. I can confirm that no models will be harmed in the making of the Her Universe Fashion Show. But you know, aside from the regular risks, knock on wood, hopefully no one trips on the runway or anything. But I think everything is safe from what I've been told and assured. But you know the question is, going back to the drama, some of the girls are using technology for the first time. And they're bringing in experts to help them with the technology. But these experts aren't going to be there at the fashion show. So, hopefully it runs smoothly because what happens if there's a fault in one of their wires? Are they going to know how to fix it? So there's naturally some concerns there. They're doing complex designs and hopefully they're doing their research so they know how to problem solve.
BC: Yeah that is a concern.
AE: Yeah. But, it's a true geek couture fashion show I will say. You know one girl is a programmer. I mean she's literally been hired by major companies to come in and program costumes, professional costumes. This is what I love about Comic Con. It's for the awkward kids. You can tell, we asked them in these meetings to bring in their materials. And she came in with a tackle box or what I call a "caboodle" and she opened it up and showed me her geek kit. And it was not her camera this was really her and she opened it up and it's full of wiring and a soldering iron. And I love that there's so many designers, and girls especially, that are strong in science and math. And one of the designers you'll see, she knit her design by hand and a knitting machine. But she used a math equation because she had 3D shapes on her machine, and in order to achieve it she had to use math. And it's really inspiring. I think a lot of young designers are going to look at it and say "you're going to be inspired." I certainly was!
BC: I definitely was. I saw some of that, with the light and with the knitting, and I actually went and looked up that knitting technique that she mentioned because I had no clue what was going on with that.
AE: Oh gosh, oh yeah. Wait until you see the package because we show her map board and it's so impressive; to see her calculations and to see how she achieved these shapes. That's the thing that inspired me with these designers; pretty much all of them were self-taught. They didn't know what they were doing. And quite frankly the girl who's knitting, she isn't even that great at math. She just kind of had a passion for it and dove right into and she taught herself. I think that are proving that you don't have be intimidated; if you have the passion, you can do it.
BC: I was so happy to see so many amateur designers come in, because that was like "oh, anybody can do this." It just felt really open and welcoming and inspiring because it was like, "oh I can go sew something now."
AE: Oh, absolutely. And that's, somebody on Twitter said, "I'm a little disappointed that there's not more just hardcore fans." And I responded and said, "Actually that's not the case." I said "I've known fans that aren't professional fashion designers that made it into the show and please watch the upcoming episodes and you'll see."
BC: One of the things that that kept coming up was cosplay versus couture. And when was it a costume and when was it fashion. Where do you guys really draw the line between the two?
AE: You know that's a great question because couture is even fuzzy. If you look at some of the fashion shows at fashion week, some of the finale pieces for example, you wouldn't see someone walking down the streets of New York every day in one of those pieces. So, truly some one of a kind couture pieces are over the top. And then some couture pieces are ready-to-wear. You can see somebody going to the office or walking to a business meeting. And so we do look for over the top couture pieces and we look for more ready-to-wear pieces that you would see on a red carpet or every day. It's more about the fashion interpretation; how did they interpret their character or their property into an original unique design? If it looks too close to the costume, that's when it becomes to "costumey" versus if they really take the character or costume and take a unique twist on it or spin on it or even a fashion approach on it. That's when it's more fashion to me.
BC: With the fandoms, do you guys draw a line there? Because I know when you were going through them there was a lot of Harry Potter. But I was also kind of surprised because one of the designs was from "The Last Man on Earth" and I guess I hadn't really considered that as a fandom. And then I went "Oh well of course there's fans of that show." So is there anywhere you guys draw a line?
AE: You know what, great question because the mission from the beginning was designs could be inspired by anything that is celebrated at San Diego Comic Con. And you think about it and even shows that weren't traditionally considered geeky shows are now celebrated at Comic Con. So it's pretty wide, it's pretty varied and of course "Last Man on Earth" is something that is really quirky and geeky. And I mean, you'll see her design. It's such a clever design. But yeah, as long as it's celebrated at Comic Con its fair game for our show. And I think you saw me in the episode, there's no such thing as too much Harry Potter. It's all about the designs. If a design is worthy of being chosen then so what if we have five or six Harry Potter designs? They're all great questions that come up, but ultimately we look for the best designs.
BC: You mentioned in the episode there is going to be a new category this year, because you had the judge's choice and the people who are at the show, their choice, their favorite. And this year you are adding the viewer's winner. Could you tell us a little about that?
AE: Yes! So now with Comic Con HQ there's going to be so many viewers at home. It's always tough every year because, especially me I fall in love with all of the designers. And honestly, if it were up to me I'd have 27 winners. But there's always another person that you're just like, "Man, I wish they'd won too." So with the audience at home getting to watch the show, and honestly San Diego Comic Con, being able to attend Comic Con is really a once in a lifetime opportunity for people. And some people will never have the opportunity to go depending on where they live. And that's what's so great about Comic Con HQ is it's making accessible to everyone. But we wanted to give the fans a chance to participate in the show. And so I was really grateful that Hot Topic agreed to have a third winner. So right after the show, our episode will air on July 28. So the fans at home are going to get to watch the full fashion show. And they're immediately going to get to vote on the third winner! I think it's exciting because the fans at home will get a chance to have a say.
BC: I love that, that people who can't be there will get to experience it, and really feel a part of that and get to see stuff that they couldn't otherwise.
AE: Absolutely. And I think, I will say, what Comic Con HQ is doing in general just giving that access to fans that aren't able to attend Comic Con is really exciting because there are so many great panels and interviews. And it's making it accessible year round to the people who can't go.
BC: Do you think the show is going to maybe sway some of the people who are at the Fashion Show in their decision making for their crowd favorite?
AE: I actually really hope that people watch the show before they come to the live show because the thing that I feel like the audience has missed in the past, I feel like they've missed the detail. They've missed all of the little pieces of construction. For example, the girl that is making her skirt completely out of bicycle tires, the audience may not know that just from watching it walk down the runway. The judges get to know that because each designer goes through pre-judging. So they have five minutes to tell the judges about their design and all of the details and all of the construction. But the audience doesn't get to see those details. For example, there's one girl that spent 250 hours making her gown. And the audience should know that! So I really hope the audience watches it and really does take into about the details and the time and the effort that the designer put into their design. And that what was so important to me about the show; to give each and every designer and platform and a chance to shine.
BC: Can we look forward to seeing a season two next year?
AE: Oh goodness! Well, right now were just trying to get this season out. I certainly hope so. The fashion show is definitely an annual event and that's been our goal at Comic Con from day one; that over time fans know that Saturday is the masquerade, hopefully fans come to know that Thursday is Fashion Show Day. We definitely planned to make the Fashion Show an annual event year after year. I will tell you, my gown this year is pretty crazy. It's never been done before and it's very geeky. It's made out of non-traditional fashion items. So you'll see that more in the upcoming episodes as well. I'm excited to reveal it at the fashion show because it's made out of something that's never been able to be functional to walk in. So we'll see how that goes.
BC: Well I wish you the best of luck walking in it.
AE: We'll see! It weighs like 15 pounds. We'll see!
The Her Universe Fashion Show: Fashion Meets Fandom can be found on Comic Con HQ, the new digital and streaming video-on-demand service. The Her Universe Fashion show will be available in its entirety on Thursday, July 28, after which viewers can go online and vote on their favorite designers for the Viewer's Choice Award.
Marilyn Weiss is a contributor for Bleeding Cool and loves her job as children's librarian. You can find her on twitter @marilynjweiss
---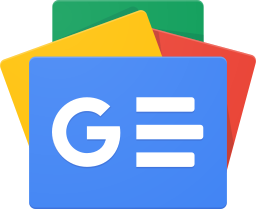 Stay up-to-date and support the site by following Bleeding Cool on Google News today!