Posted in: Comics | Tagged: batpenis
---
The Grave And The Cold – Batman: Damned #1 Advance Review
Once upon a time, there was a comic book from DC Comics called The Brave And The Bold. After a couple of years, it became a Batman team-up comic, with Batman getting up to adventures alongside other DC characters. Liam Sharp recently revived the title for his Batman/Wonder Woman story. That was just the first of three planned chapters by Sharp, which is maybe why Brian Azzarello and Lee Bermejo didn't use the title for Batman: Damned. Maybe because their title sounded cooler. But to be fair, there's not a lot of bravery or boldness in this Batman/John Constantine comic book.
Classically, Constantine does not mix well with superheroes and generally avoids them. Superheroes gain their abilities through things like destiny, endeavour, dedication and moral fortitude, Constantine tricked his way into getting power and has been dodging and diving ever since in order to keep it. But there has always been something between the two of them, no matter how many times John teases Batman for his cape and cowl. They are both creatures of the street, creature of the night, and it is dangerous to get close to them. They survive but others pay the price.
And Bermejo is a master at getting their two worlds to join, dragging the superheroes into his dark, painted reality and giving Constantine just a frisson of devil-may-care sparkle to see him stand adjacent to the superheroes without it looking utterly ridiculous. Okay maybe not halfway, but at least a step or two. Having him look more like Sting that ever helps that bridge that journey. The superhero as street fighter, the street magician as popstar. It's a coming together.
The comic is steeped in its Batman predecessors. It begins with a blatant reference to The Killing Joke, the white typed lettering on black goes right to Arkham Asylum and the heartbeat monitors to The Dark Knight Returns. This all on the first page, and seemingly asking itself to be invited to their number as classic Batman tales that will be reprinted through the ages, and put Azzarello up there with Alan Moore, Grant Morrison and Frank Miller. It invites the audience to judge, to accept it into that number and all in the very first page.
Will we let it? Or is it damned to be forgotten?
The book opens in an ambulance, Batman being rushed to hospital, with a police guard. This clearly will not do, but instantly places Batman against authority rather than working alongside the authorities. It's a Batman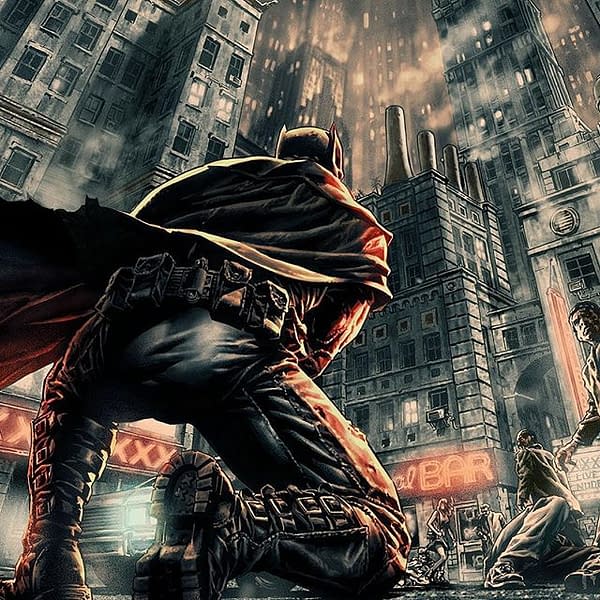 This is also a Batman of a seventies Gotham, full of the strip clubs and sex shows that used to litter Times Square. It's one you may recall from Azzarello and Bermejo's trip to Rorschach's past in Before Watchmen and in many ways, that comic just slides into this one. This Gotham is always at night, it is always wet and the light glistens through what the rain leaves behind. And it's so easy to slip…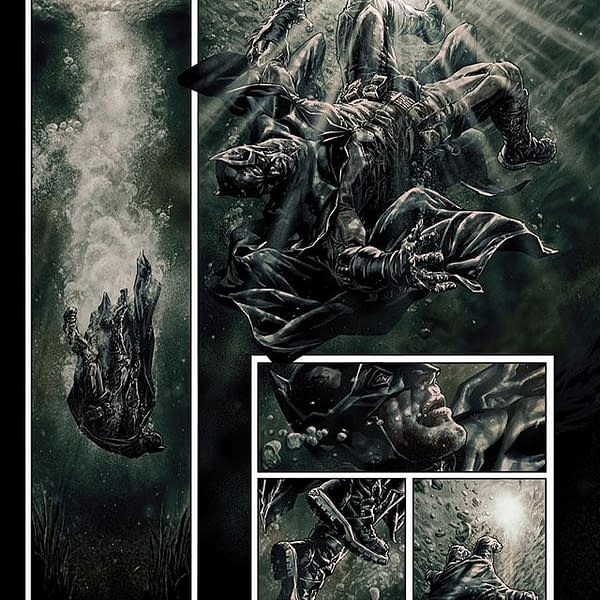 It's a comic about falling in so many ways. Batman, the Joker, his relationship with his parents, it reveals Thomas Wayne as far less of a saint than he has been seen as before, with no easy getting away with it as they have in the past. Unless those childhood memories of Bruce Wayne are as unreliable a narrator as Constantine seems to be, as something seems to be living in them. Something nasty, sentient and monstrous in the form of a young girl, living in them. And dragging the adult Bruce Wayne down with her. Expect plenty of cosplay of her to come, with everyone thinking she's from some non-specific manga or Homestuck…
So who is Damned? Constantine, obviously. The Joker, definitely. Batman, probably, but can he save the girl on his journey? Should he? Is she part of his life, or is just hanging on? With Zatanna and Deadman also popping by, Bruce can't just deduce his way out of this. Or at least, not in the usual fashion.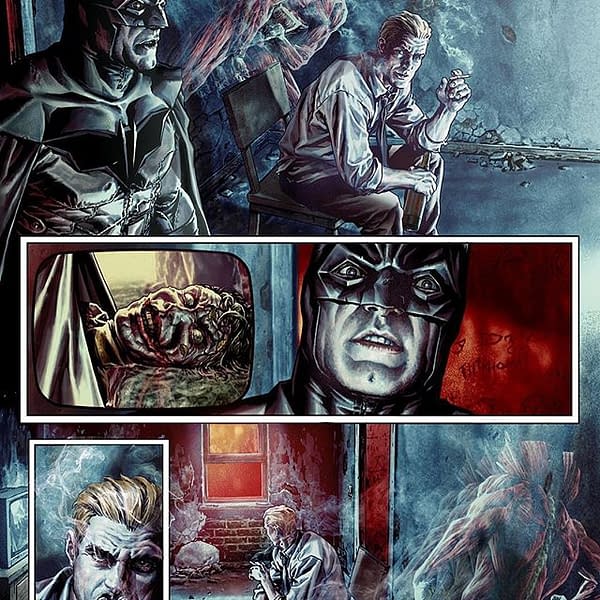 Batman Damned is an incredibly solid start, it poses plenty of mystery but grounds that mystery into the streets of Gotham and Bermejo is about 90% of the reason this comic works like it does. It sets a tone, an approach, a style that rather than making you throw it up in the air calling balony, encourages you to cheer along with its madness, and hoping that the guy steering this particular bus has a clue where he's going.
Of course, all this will be for nothing if people just lose it over Bruce Wayne's nudity, his backside painted in its full glory by Bermejo. There will be memes. And they shamelessly know it.
A great start. Dark Knight, Arkham or Killing Joke. No idea, its legacy will depend on its follow through. And I'm not talking about Batman's bottom.
---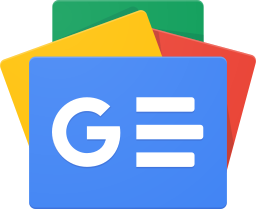 Stay up-to-date and support the site by following Bleeding Cool on Google News today!