A Few More Big Books For 2020 – Blacksad, Luther Arkwright, Mark Brooks Monograph and More
We looked at a few Omnibuses coming through 2020… but not every big book is an Omnibus. Here are a few other big books from Dark Horse, Marvel, DC and Dynamite of interest and note… even if we don't have all the details yet.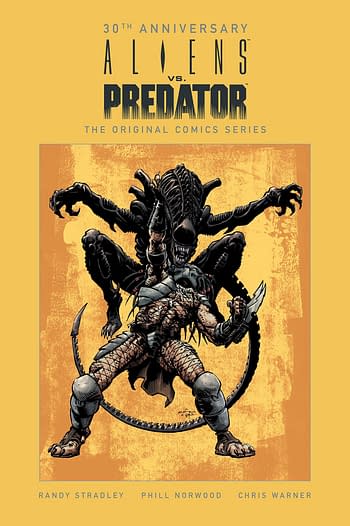 Aliens vs. Predator: The Original Comics Series (30th Anniversary Edition) Hardcover – May 5, 2020
Fourteen years before the Aliens and the Predators met on film, they collided in the pages of a comic book. Now, on the thirtieth anniversary of that battle, the original comics stories are collected in one massive volume! This oversized deluxe hardcover is a must have for fans of the Xenoverse.

Humans have colonized Ryushi, unaware that the planet is a traditional Predator site for the ritual hunting of Aliens. When the three species intersect, just about everything that can go wrong does. To save herself and her colonists, colony boss Machiko Noguchi must forge an uneasy truce with the Predator leader to fight the ravening xenomorph hordes spawned by an unleashed Alien Queen!

Throughout history, the screen's mightiest monsters have clashed: in the 1940s it was Frankenstein Meets the Wolfman, in the '60s it was King Kong vs. Godzilla, and in the '90s it was Aliens vs. Predator!
Marvel Value Stamps: A Visual History Hardcover – May 12, 2020
The story of the most inspired comic book promotional campaign of all time, collected here for the first time

In 1974, Marvel Comics publisher Stan Lee devised an ingenious promotional campaign—Marvel Value Stamps, which appeared on the letters pages of their monthly comics. Readers could cut out all 100 of these super hero and super villain stamps and place them in a special mail-order booklet. Once complete, these stamp books could then be redeemed for special discounts and exclusive merchandise. The program was so successful, a second set was released in 1975. And now, for the first time, these original stamp books, stamps, and all of the surrounding ephemera and source material are collected into one must-have volume for collectors and fans, along with text from Marvel Comics historian Roy Thomas.
Astonishing X-Men Companion Paperback – May 12, 2020
N/A
Fantastic Four Epic Collection: By Ben Betrayed Paperback – May 12, 2020
N/A
X-Men Milestones: Necrosha Paperback – May 26, 2020
N/A
Marvel Monograph: The Art of Mark Brooks Paperback – May 26, 2020
N/A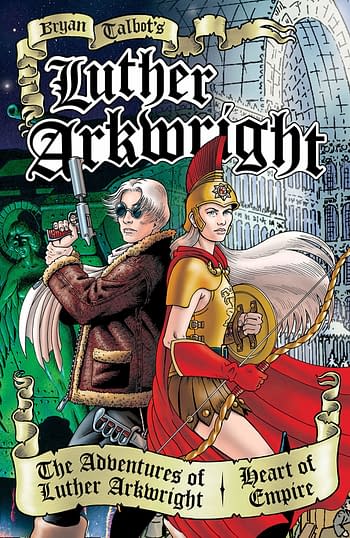 Luther Arkwright Paperback – June 9, 2020
In a sprawling adult epic of boundless imagination, The Adventures of Luther Arkwright and Heart of Empire now come together in a single paperback edition.

In a swirling multiverse of endless possibilities and incalculable dangers, malign forces manipulate history through countless timelines and act to wreak destruction across universes. But the fate of these infinite existences depends on one man, an anomaly who exists in but a single universe, a being of vast psychic power capable of traveling between realities–Luther Arkwright!

From Bryan Talbot, award-winning graphic-novel pioneer, comes the science-fiction classics that stunned the comics world and set the bar for audacity, ingenuity, and imagination in graphic storytelling.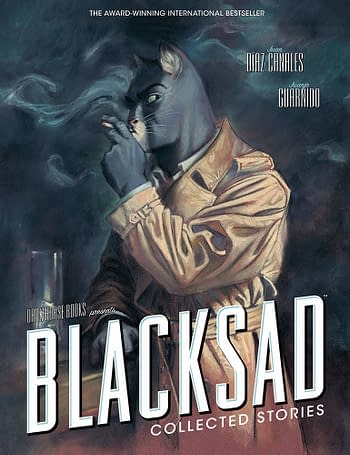 Blacksad: The Complete Stories Paperback – June 16, 2020
The classic hardboiled noir series featuring beloved anthropomorphic cat detective, John Blacksad, celebrates its twentieth year. Readers will now be able to experience five of Blacksad's biggest cases in a single comprehensive volume with new material never published in English.

Blacksad is constantly up to his ears in trouble. Sticking his nose into mystery after mystery, often getting involved with women almost as dangerous as the criminals he thwarts. Be it solving the murder of a famous actress or keeping nuclear weapons out of terrorist hands, Blacksad's grim work often provides a mirror for real world conflict and human issues, never turning a blind eye to racism, political tensions, or brutally sudden violence.

Canales and Guarnido redefine the standards for graphic storytelling, carving striking characters that are both animalistic and intimately human. Guarnido's sumptuously painted pages and rich cinematic style bring the world of 1950s America to life, earning high praise from comics legends like Will Eisner, Stan Lee, Jim Steranko, and Tim Sale!

Collects story pages from Blacksad, Blacksad: A Silent Hell, and Blacksad: Amarillo.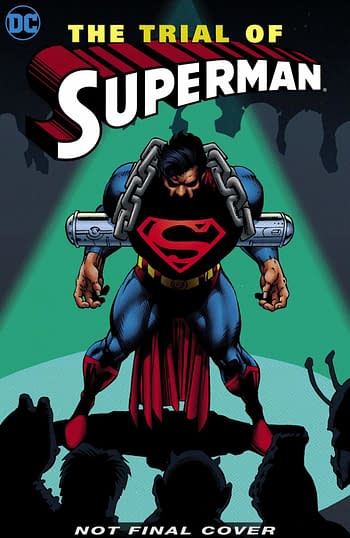 Superman: The Trial of Superman 25th Anniversary Edition Hardcover – June 23, 2020
With his powers drained by a monstrous villain, Superman is forced to stand trial for the destruction of Krypton before an intergalactic tribunal. Taken to another galaxy and weakened, what lies ahead for Superman as he faces "the Tribunal"?

A multi-part storyline comes together over a collection of DC Comics' Superman titles in The Trial of Superman. The story finds Superman on trial by a mysterious galactic court known as the "the Tribunal" and features the return of Cyborg Superman, a confrontation with Lex Luthor, the entire Superman Family and much more.

Collects Superman: The Man of Steel #50-52, Superman #106-108, Adventures of Superman #529-531, Action Comics #716-717 and Superman: The Man of Tomorrow #3.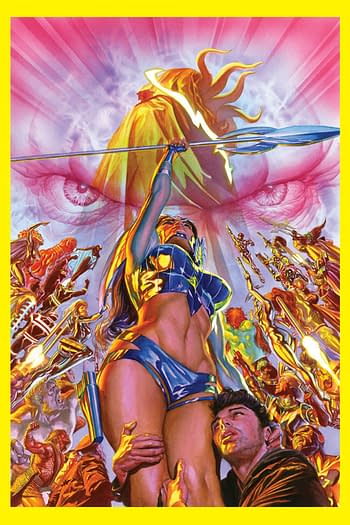 Kirby: Genesis Definitive Edition HC Hardcover – June 30, 2020
The Dynamite Kirby Event by the bestselling and award-winning creators of MARVELS! Superstars Kurt Busiek and Alex Ross brought Jack "King" Kirby's creations to life in ways never before dreamed of. Now, Dynamite, under the direction of artist Alex Ross unleashes – for the first-time ever, the Definitive Edition of Kirby Genesis.

The Pioneer 10 space probe carried a message to the stars. Now an answer's on the way ― but not one we expected! When it arrives, the lives of three ordinary people ― and the entire world ― will be changed forever! This is the beginning. This is THE Genesis!

Featuring Captain Victory, Silver Star, and more of Jack Kirby's greatest concepts, including characters never-before-seen in comics form!