Dark Horse Comics has employed writer Brian Wood and artist Jeff Stokely for a new four-issue Terminator series, Terminator: Sector War starting in August.
It sees a second Terminator sent back in time alongside the first Terminator. And while the first is getting on with trying to kill Sarah Connor in Los Angeles, Terminator: Sector Wars sees a T-800 also in 1984 New York City to take out NYPD Officer Lucy Castro, a rookie cop assigned to one of the worst sections of the city.
When she faces off against the relentless T-800, she will have to rely on unlikely allies to survive till dawn as the machine that never sleeps stalks his prey through the city that never sleeps.
Why? I'm sure that will all be revealed.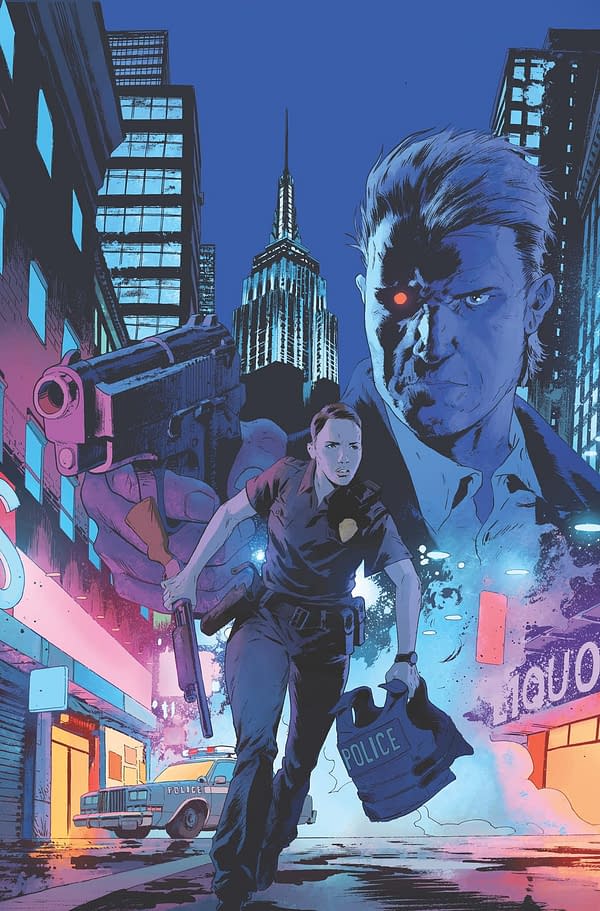 Enjoyed this article? Share it!