Brigham Young University Researches The Negative Effects Of Superheroes On Pre-Schoolers A recent study made by the Brigham Young University in Utah suggests that rather than superheroes make for poor role models for children.
Pow! Boom! Kablam! Effects of Viewing Superhero Programs on Aggressive, Prosocial, and Defending Behaviors in Preschool Children, the study of 240 preschoolers by the Mormon university, split evenly between boys and girls, and their parents, suggest instead that engagement with superhero stories increases physical aggression with others and did not have any benefits regarding prosocial or defending behaviour.
BYU family life professor Sarah M. Coyne, who gained national prominence over her discussion of the effect of Disney princess culture told the university press , "So many preschoolers are into superheroes and so many parents think that the superhero culture will help their kids defend others and be nicer to their peers," Coyne said, "but our study shows the exact opposite. Kids pick up on the aggressive themes and not the defending ones."
She suggests that this may be because superhero stories are more complex in morality and designed for older children, even though enjoyed by pre-schoolers – and that they may also desensitize the young to violence.
Of her own three-year old son who likes Spider-Man, she says "He dresses up as Spider-Man occasionally and will go around pretending to shoot webs. The point of the study is not to ban superheroes as they can be a fun and magical part of childhood. However, the superhero culture can become consuming, especially if kids are watching the movies, playing with the toys, strongly identifying with the characters, dressing up, etc. This study is all about balance. For example, my son is almost equally as likely to pretend he is Elsa and belt out the lyrics to 'Let it Go. It's about finding balance and ways to talk about superheroes that focus on the positive aspects."
She doesn't advise children don't engage in superhero stories, however, rather than parents moderate it. "Have your kids involved in all sorts of activities, and just have superheroes be one of many, many things that they like to do and engage with" and encourages parents to talk with their children about the media they consume, and discuss the positives and the negatives.
The report states,
Various responses included superhero merchandise (26%), image (20%) and interpersonal characteristics (21%). Given the focus of the current study, we used a subcode to examine any defending or violent themes. Of those who specified characteristics in superheroes, 10% noted some defending ability of the superheroes: "Because he shoots webs and he saves people." Twenty percent of these children associated their favorite superhero with some type of violent skills. For example, "He's big and can punch" and "He smashes and gets angry." Some were milder, while others suggested blatant aggression. "Because he can smash and destroy everything, and he doesn't care because he's a big bully." Another child stated that Captain America was his favorite superhero "because he can kill." The remaining 70% of skills-related comments by children were benign in nature: "Because he is big and strong" and "Because he is cool and can fly."
I'll be going on BBC Radio 5 Live tonight to talk about superheroes and children in the light of this report. Anything you think I should be considering?
---
---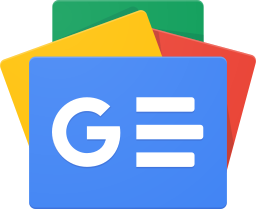 Stay up-to-date and support the site by following Bleeding Cool on Google News today!