Posted in: Comics | Tagged: C.B. Cebulski, marvel, star wars
---
C.B. Cebulski Claims to Have Idea to Sell a Million Comics and It's Probably a Star Wars Relaunch (UPDATE)
Marvel is known as the House of Ideas, which can sometimes seem like an ironic nickname considering, with a few exceptions, in some ways it seems like the publisher hasn't had an actual new idea in decades, at least when it comes to business practices.
Many Marvel comics appear to be rehashes of older stories, trading on nostalgia. The comic getting the most attention at Marvel these days for repeatedly selling out is Major X, a story conceived of by Rob Liefeld in the early 1990s and set during that time period as well. Having recently finished with the latest rehash of Infinity Gauntlet to coincide with Avengers: Endgame, upcoming events include a rehash of Acts of Vengeance, a rehash of Maximum Carnage, and yet another X-Men reboot. Other popular characters include Venom, Wolverine, and Spider-Man, hardly game-changers. There are books which feature new or less exposed characters which aim to appeal to new, younger, and more diverse audience, but these tend to sell much better in trade paperback outside the comic book direct market, which is a good thing – that's the segment of the market that's really growing. But let's set aside the content of the comics for now, because great work by creative teams happens in spite of the tightly-controlled editorial and marketing departments, not because of it, at least in our humble yet cynical viewpoint. And we're here to talk about the ideas of editors, not creators, anyway.
When it comes to the business practices that drive sales in the conventional direct market, Marvel consistently relies on the same strategies to boost sales over and over again: a never-ending series of super-mega-crossover events claiming to change everything you know about the Marvel Universe, dragging the continuity of the entire line of titles into it, relaunching titles that have barely published 18 issues with new #1 issues, a nonstop barrage of variant covers for every book they publish, shockingly killing off or shockingly bringing back a fan-favorite character, or simply jacking up the price of existing comics and shipping them twice or even thrice a month to increase dollar share. Rinse. Repeat. Reap the benefits. Flood the market with more of the same to offset diminishing returns.
So when Marvel Editor-in-Chief C.B. Cebulski takes to Twitter to proclaim that he has an idea for the next comic to sell a million issues, we can't help but pay attention. An actual idea? From the House of Ideas? Well isn't that novel?
But upon closer inspection of Cebulski's tweet, it seems likely that he's hinting at relaunching Star Wars with a new #1 issue. Five years is long overdue by Marvel standards for a relaunch, and there's already like seven more super-mega-crossover events known to be happening in the near future, so there's not room for any of those. Even Newsarama is theorizing that's what going to happen, so it's probably what Cebulski is talking about. Of course, that does raise the question: can Marvel sell a million copies of Star Wars #1 without Loot Crate?
But maybe we're wrong and Cebulski has an idea for something completely different, which would be quite refreshing. What do you think it could be? Post your speculation in the comments.
Update: Newsarama reports:
---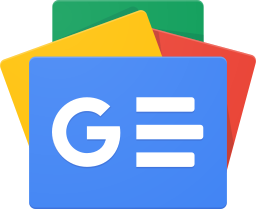 Stay up-to-date and support the site by following Bleeding Cool on Google News today!