Next year, Marvel's Avengers will hit video consoles, delivering a AAA video game experience with reasonable facsimiles of the Avengers with faces just odd enough to trigger a feeling of unease in the player. And of course, you can't have a video game based on comics without also having comics based on the video game based on the comic. That's why the ancient symbol of the comic book industry is a snake eating its own tail.
In March, Captain America and Black Widow will each get their own Marvel's Avengers comic book prequel. Check out the solicits below.
MARVEL'S AVENGERS: CAPTAIN AMERICA #1 WRITTEN BY PAUL ALLOR WITH ART BY GEORGES JEANTY AND COVER BY STONEHOUSE

CAPTAIN AMERICA BATTLES BATROC IN THIS NEW PREQUEL TO THE UPCOMING VIDEO GAME, MARVEL'S AVENGERS!

Since World War II, Steve Rogers has fought for the side of good as CAPTAIN AMERICA! As one of his last friends from the war is laid to rest, Cap must contend with the mysterious robbery of a high-tech weapons company. But what is BATROC THE LEAPER planning, and how will this technology change the FUTURE of the AVENGERS?

The journey to MARVEL'S AVENGERS continues with a mystery and an adventure that sets the groundwork for an inciting incident in the upcoming video game!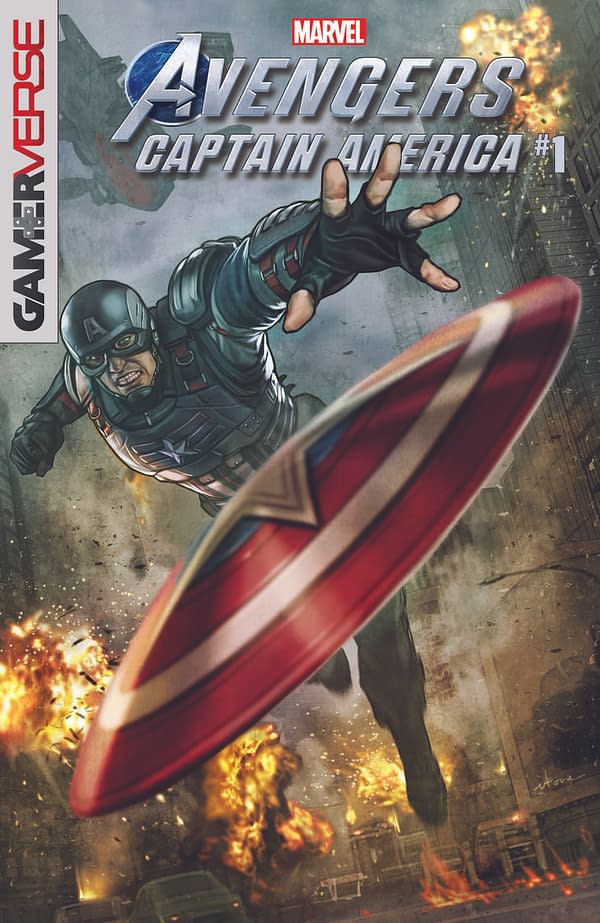 MARVEL'S AVENGERS: BLACK WIDOW #1 WRITTEN BY CHRISTOS GAGE WITH ART BY MICHELE BANDINI AND COVER BY STONEHOUSE

THE SUPER SPY STARS IN THE FINAL ADVENTURE BEFORE THE LAUNCH OF MARVEL'S AVENGERS!

Former Russian spy Natasha Romanoff has joined SHIELD, but when a spectre from her past resurfaces, where do her loyalties really lie? And what is the source of her deadly feud with the villainous TASKMASTER? Solve the mystery in this adventure leading up to the upcoming MARVEL'S AVENGERS video game as we explore a key episode from the dramatic saga of the woman called BLACK WIDOW!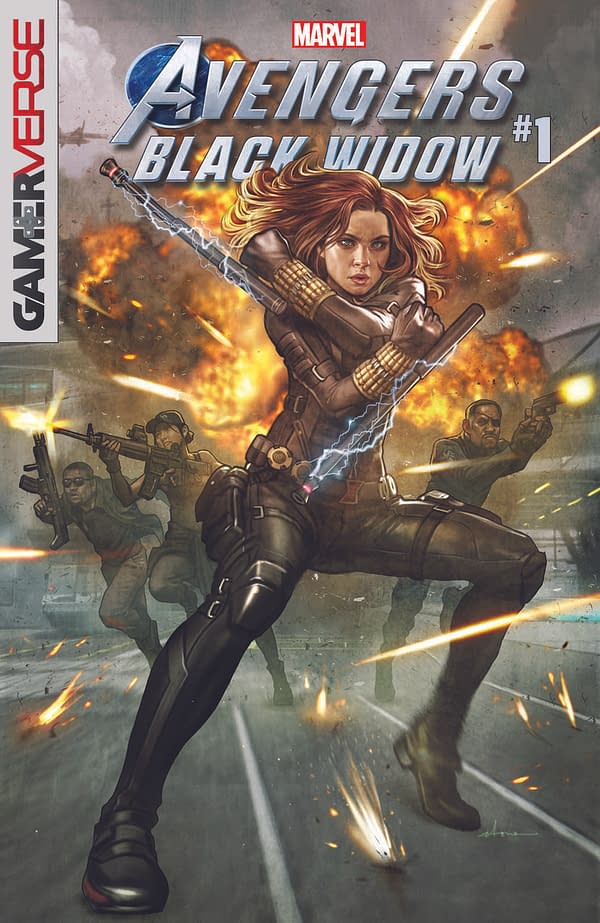 Enjoyed this article? Share it!