Captain Ultimate: A Golden Age Superhero In A Grimdark World
Joey Esposito writes, A few years back, my co-creators Benjamin Bailey, Boy Akkerman, Ed Ryzowski, and Adam Pruett and I launched an all-ages superhero comic called CAPTAIN ULTIMATE at Monkeybrain Comics, the story of a young kid named Milo that wills a Golden Age hero into existence in a world full of grimdark anti-heroes.
Monkeybrain was hot off their first year with hits like BANDETTE and AMELIA COLE, which easily found homes at print publishers. We were excited to take that same path. Except, it never panned out for ol' Team Ultimate the way it did for some of our peers. But that was okay — we had a great reception for our first volume from readers and critics alike. More importantly, we got lots of feedback from parents and their kids about how much fun they had reading the book.
We got to premiere a few installments of the CAPTAIN ULTIMATE comic strip in issues of Image's SAVAGE DRAGON. We even got a letter from a parent telling us how much CAPTAIN ULTIMATE helped his autistic son gain an interest in reading, not to mention adding father/son time to their routine. As the creators, you can imagine how thrilled we were to hear stories like this. Even if no print publisher want to take a stab at publishing an all-ages superhero book featuring new characters without a strong license — or big name creators — to back it up. And we understand completely. Business is business. But that doesn't change the fact that there is an audience for this series. So we decided to do it ourselves, which is where Kickstarter came in.
This is my fourth Kickstarter campaign (and fourth heart attack) and it doesn't get any easier or less stressful, but there's one big difference between CAPTAIN ULTIMATE and my past projects: this book is completely done. All six issues of Volume 1 are available on Comixology, so you know they're complete! Our wonderful designer Adam has already put the files for the print edition, it's ready to get fired off to the printer.
We've even got a few new issues in the can, we're ready to start releasing Volume 2 once Volume 1 is out in print, we're just waiting on the funds to be able to afford it.
We're hoping we can hit $15,000 to cover printing, shipping, and distribution costs, making sure we can get CAPTAIN ULTIMATE in the hands of kids via comic shops, libraries, schools, and book stores, not to mention get the new issues rolling out. We believe in this book, but the fact is we can't continue it unless we make this Kickstarter happen. We believe in it so much, in fact, that Boy got Captain Ultimate tattooed on his body: We do have some really sweet rewards to offer, including original art from superstars Chris Samnee, Ryan Stegman, and Sina Grace, cheap commissions from my partner-in-crime on Z2 Comics' PAWN SHOP, Sean Von Gorman, script reviews, custom desktop backgrounds, four different art prints — including one from PLANTS VS. ZOMBIES' Ron Chan — and so much more.
You can read CAPTAIN ULTIMATE #1 for free here (https://www.dropbox.com/s/9clfdx8n6lmyj3n/Captain_Ultimate_01_lores.pdf?dl=0) to scope it out and see if it's something you'd enjoy. Even if you can't pledge, we're just hoping you can spread the word to anyone who might be interested in superheroes that are optimistic, fun, and appropriate for any age.
Keep comics fun,
Joey, Ben, Boy, Ed, and Adam — Team Ultimate
---
---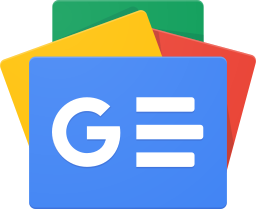 Stay up-to-date and support the site by following Bleeding Cool on Google News today!