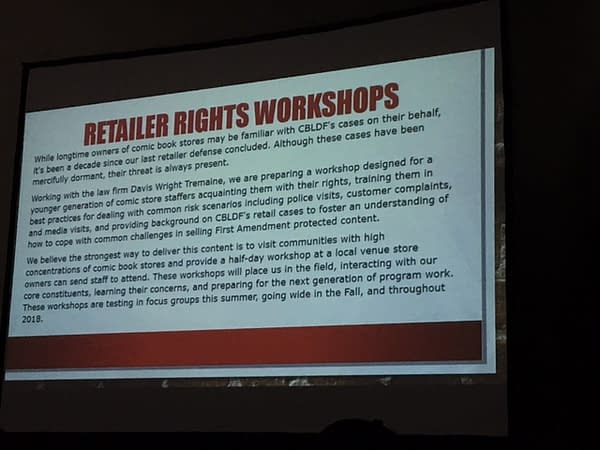 Legendary comic book representative Bob Wayne gave the Comic Book Legal Defense Fund (CBLDF) presentation to retailers today, as is now traditional.
He talked through how the charity had a dozen big things to deal with in the last year, but is getting proactive with retailers, setting up a Retailer Workship to educate comic stores in their rights over what they sell, and how to deal with hostile reports to legal authorities.
As well as focusing on a new publication: Panel Power, designed to educate the educators, the librarians, the teachers and the literary gatekeepers regarding the power of the medium of comics when it comes to reading and enjoyment.
Enjoyed this article? Share it!