Celebrate The 20th Anniversary of Milestone Comics With A New Retrospective By Nerds of Color and Milestone's Founders
In a special live-streamed episode of Hard N.O.C. Life last Thursday, November 21st, the founders of Milestone Comics sat down for a retrospective on the significant 20 year anniversary of a company that challenged and changed the direction of comics by introducing ethnically diverse superheroes and demonstrating their value and impact for readers. Participants included Denys Cowan, Michael Davis, editor and writer Joseph Phillip Illidge, artist Shawn Martinbrough, and production manager and writer Erica Well. Following the live-streamed event, the hour-long video has been made available to watch free of charge. Hard N.O.C. Life lists some of the topics the guests discuss as: the origins of Milestone Media and its relationship with DC Comics, how Milestone was more than just "black or minority" comics, the number of industry heavyweights that came from Milestone and its affiliated studios, how Dwayne McDuffie gave Erica Well the opportunity to write an issue of Icon and how Milestone is responsible for Joe Illidge's comic book career, why Milestone's diverse set of characters continue to be meaningful 20 years after their creation, why Milestone and other comics like them are still necessary in 2013, and the Milestone creators also weigh in on the issue of cross-racially casting traditionally white superheroes.
You can watch their retrospective here:
[youtube]https://www.youtube.com/watch?v=X2z5YQQpzdo[/youtube]
You can also view a short documentary featuring the late Dwayne McDuffie about the founding of Milestone Comics, made by Jonathan Gayles here:
[youtube]https://www.youtube.com/watch?v=uuLg13QbSSM[/youtube]
Nerds of Color are "a community of fans who love superheroes, sci-fi, fantasy and video games but are not afraid to look at nerd/geek fandom with a culturally critical eye". You can follow them on Twitter @TheNerdsofColor and some of their recent analyses include The Legend of Korra, Sleepy Hollow, and the Doctor Who 50th Anniversary.
---
---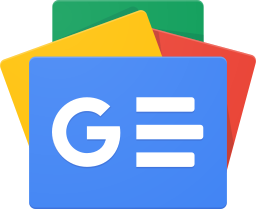 Stay up-to-date and support the site by following Bleeding Cool on Google News today!