Okay, you may have read earlier today about the return of a certain someone's vocal abilities. But the first issue of Infinity Countdown also had something to save until the final page.
Natasha Romanoff, the Black Widow died in Secret Empire at the hands of Hydra Captain America, saving Miles Morales, Spider-Man. We see her funeral and everything. There is a scene showing her as one of the scars that Kobik left in the new reality to remind people of what happened. But in Tales Of Suspense, there was the idea that she might still be around.
And Hawkeye and Winter Soldier were tracking her down.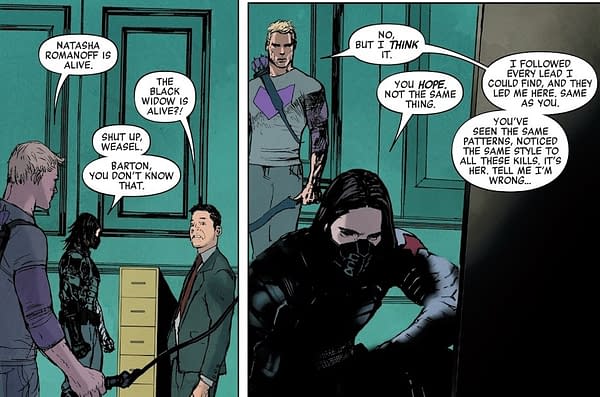 As they couldn't allow the world to exist without her.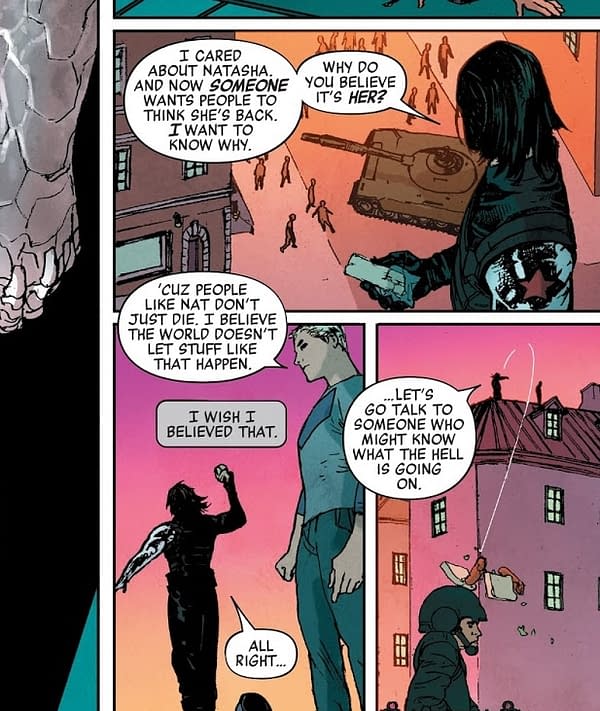 And so they found her.

They were so sure.

And then they confronted her.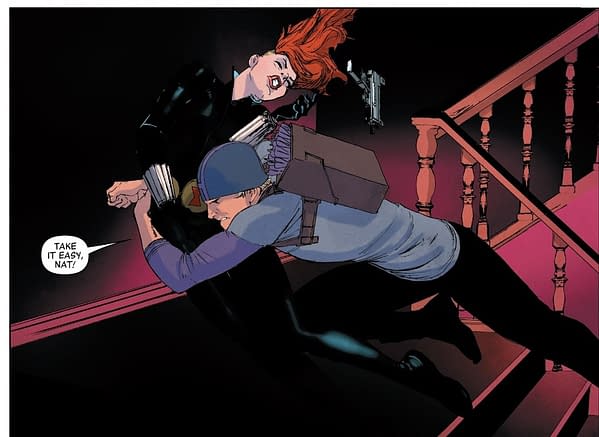 Or her wig at least. Wrong subject of the Red Room…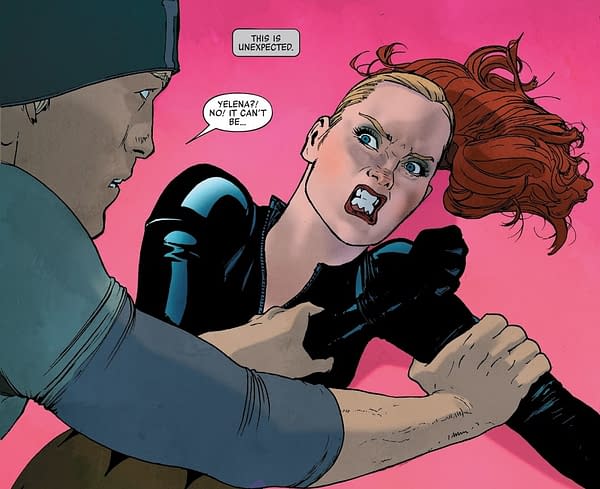 And there were fewer of them every day. And then…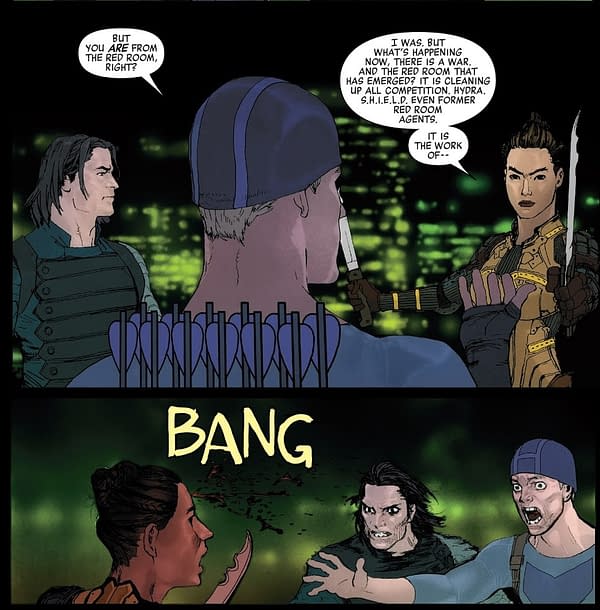 The Black Widow back. Somehow.
And the next issue of Tales Of Suspense is currently scheduled for March 21st. But that's okay, no need to wait for confirmation. Because today we had Infinity Countdown #1. And at the very end…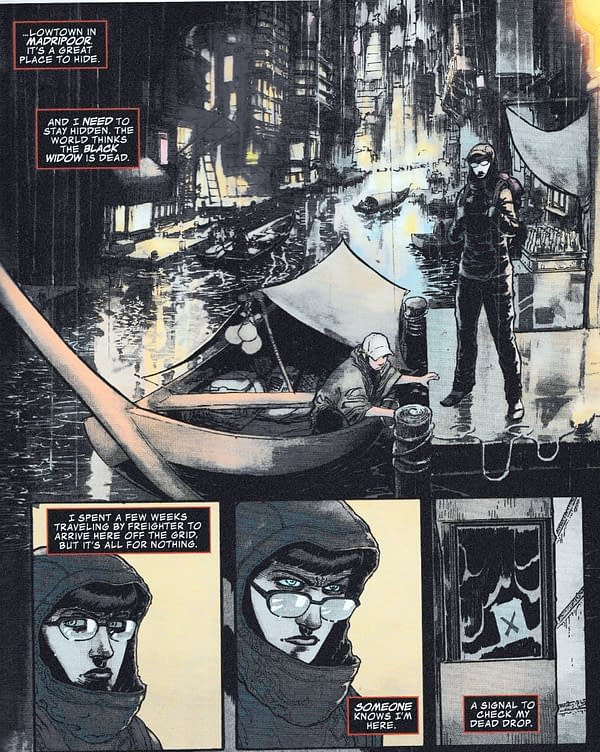 She's back. She's in Madripoor. Wolverine time…
INFINITY COUNTDOWN #1
(W) Gerry Duggan (A) Aaron Kuder
The Saga of the Infinity Stones begins!
As the Infinity Stones reappear around the cosmos, the ultimate race for power is on!! Battles will be fought, blood will be spilled, lives will be lost… all as the greatest cosmic heroes and villains vie for possession of the Power Stone, towering over a remote asteroid, somehow grown to the size of a building. Watch as the path to Infinity opens before your eyes and the END lies near…
Rated T+In Shops: Mar 07, 2018
SRP: $4.99
ERRATA: We earlier mentioned that Tales Of Suspense is delayed. It is not. Unless you mean almost sixty years delayed…
Enjoyed this article? Share it!