Ch-Ch-Changes – Surprise! Pasquale Qualano Is Drawing Your Comic…
A few observed changes 'twixt solicitation and publication.
Deathstroke #18 was solicited with art by Tyler Kirkham but was actually by Paolo Pantalena.
While Civil War II: Kingpin #1 will no longer be drawn by Dalibor Talajic, not the solicited Ricardo Lopez Oritz
Justice League 3001 #12 was solicited with art from Scott Kolins but on publication was actually by Colleen Doran and Timothy Green II
And Star-Lord #8 will be drawn by Will Robson as well as the previously solicited Javier Garron.
Captain Marvel #7, solicited as written by Tara Guggenheim is instead by Michele Fazakas and Mara Butters while Felipe Smith joins the solicited Kris Anka on art.
Scott Hanna has been brought on to work with the solicited artist Scott Hepburn's breakdowns on Drax.
Batgirl #52 was drawn by Minkyu Jung as well as the solicited artist Eleonara Carlini
While Pasquale Qualano joined the solicited team of David Hahn and Karl Kesel for Batman '66 Meets the Man from U.N.C.L.E. #6
Pasquale Qualano was also an unsolicited arrival on DC Comics Bombshells #13 but joined the solicited Mirka Andolfo as well.
Cyborg #11 saw Daniel HDR and Julio Ferreira join the solicited art team of Felipe Watanabe and Albert Oclair.
Flash #52 was solicited as written by Robert Venditti and Van Jensen but only Jensen turned up to the party.
And the Teen Titans #20 cover switched from the Jonboy Meyers cover (left) to the Mike McKone cover (right).
---
---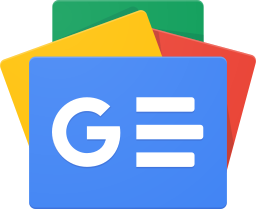 Stay up-to-date and support the site by following Bleeding Cool on Google News today!