Earlier today, we eagerly listened as Chelsea Cain unleashed holy hell on Marvel and the superhero-industrial complex, but now that the floodgates have opened, Cain continues to speak out about the important issues facing our industry. Like Batman's penis.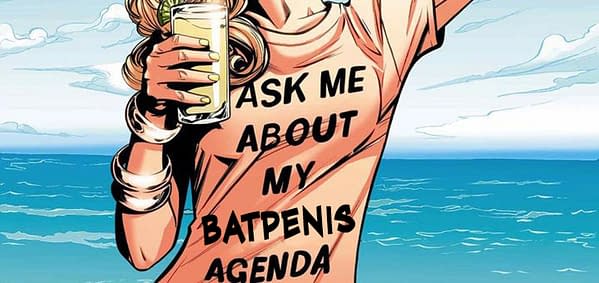 Bleeding Cool has written near a dozen articles on the Batpenis since it was revealed in Batman: Damned #1 on Wednesday, including the fact that DC Comics had censored the penis in digital versions and vowed to remove it from future print copies, but Cain, clearly too busy spitting hot fire in interviews about the cancellation of her Vision series, didn't learn about that until last night on Twitter…
Wait. WHAT? That's the last straw, comics. CAN YOU GIVE ME NOTHING?

— Chelsea Cain (@ChelseaCain) September 21, 2018
After everything else she'd been through, like Dee Snyder, Cain was not going to take it anymore.
And now they're taking away the cock. You owe me, comics. You owe me this one special thing. https://t.co/llgLKH8k2X

— Chelsea Cain (@ChelseaCain) September 21, 2018
She continued:
It was a really great issue. I was excited for a minute that comics might be taking a risk. Also, did people really freak out about this? We are so so weird.

— Chelsea Cain (@ChelseaCain) September 21, 2018
It's a penis just hanging out. God bless it.

— Chelsea Cain (@ChelseaCain) September 21, 2018
Chelsea Cain: both the hero comics deserves and also the one we need right now.
Man-Eaters #1
(W) Chelsea Cain (A) Kate Niemczyk (CA) Lia Miternique
Eisner-nominated and New York Times bestselling thriller writer CHELSEA CAIN returns to comics with a new ONGOING SERIES!
A mutation in Toxoplasmosis causes menstruating women to turn into ferocious killer wildcats-easily provoked and extremely dangerous. As panic spreads and paranoia takes root, the fate of the world rides on the shoulders of one twelve-year-old girl. Part Cat People, part The Handmaid's Tale, MAN-EATERS will have everyone talking.

From the creative team behind the Eisner-nominated series Mockingbird: writer CHELSEA CAIN, artist KATE NIEMCZYK, colorist RACHELLE ROSENBERG, letterer JOE CARAMAGNA, and joined by LIA MITERNIQUE, KATIE LANE, and STELLA GREENVOSS.

This September… the cat wants in.
In Shops: Sep 26, 2018
SRP: $3.99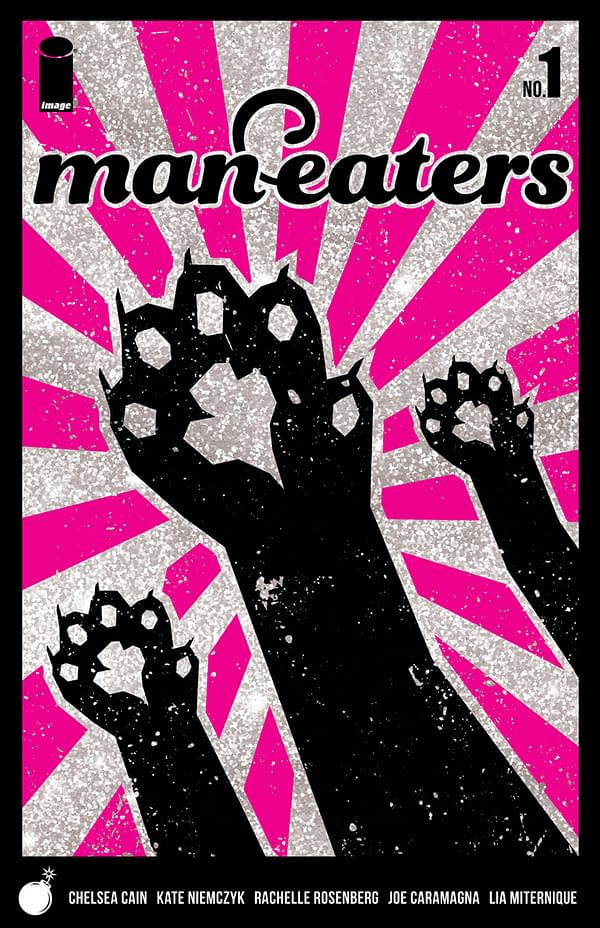 Enjoyed this article? Share it!