Michael Van Cleve writes: It is night. Monday is coming. The one true terror of the modern era. The early wake up, the blah blah blah, shuffle some papers and talk to some people, early day early time make some money get on the grind.
But that also means new pages and that ain't bad. I'm about a foot deep into a new project, no name yet except El Paso, and the early art is amazing. Courtesies to Halil Mete. Script isn't finished though. And that's on me.
Might also mean some new colors on Child of the Sun. That's the real feel good feeling right there. Beats the Monday blues every time.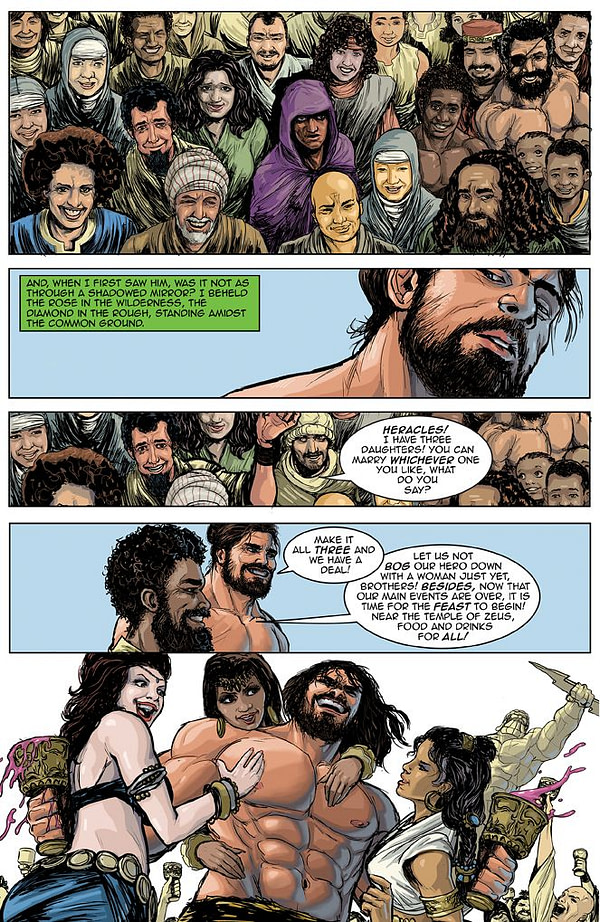 Child of the Sun…a literal ten-year trek from the beginning to the finish line.
I can still remember being the guy on the couch back in Miami, watching television, waiting for results to the bar exam. The first bar exam…what was a brother to do?
Watch more television of course. And movies…always loved movies. Splice was a thing around then. What a weird movie, am I right? Drag Me to Hell was also a thing, which was much better. And Push. And at least one of those Harry Potter films.
Who are we kidding, I'd watch anything. Always loved movies – so I got the bright idea to write one.
Child of the Sun started out as a movie script. It kind of disappointed me that so many biblical stories seemed to be a one-bait for a certain kind of Christian fish, or more or less the backdrop for a horror film. Couldn't there be a middle ground? Why couldn't a biblical film just be good? Where were all the Ten Commandments of the modern age?

So I decided on Samson, he's a well-enough biblical hero. That's kind of what Child of the Sun was about, although maybe not really. But at least it started out that way. And after several revisions, and at least a hundred phone calls to several production companies and studios, I got at least one to read it all the way through. Mel Gibson's production company – Icon Films, said they would give it a once-over so long as I promise not to sue them for the Child of the Sun film they may or may not be making. Before the whole racist tirade, Mel Gibson made a movie about Jesus. Seemed like a good choice for a pitch.
Let me rephrase that: About 9 years ago, I submitted a script called Child of the Sun featuring a very angry Samson and his grape eating over-weight best friend to Icon Films. Don't remember that film? I'm sure you can guess why.
Late that night my good friend from law school (he passed the bar before I did) called Stephanie Huie, the lead VP at the time. It went a little something like this:
EXT. MIAMI LAKES – NIGHT
Michael walks through the mall on Bull Run road. The night life is brimming with people, mostly teenagers. It's a Friday night. Takes a seat near Coldstone. He's holding his cell phone. He looks nervous.
CUT TO:
Pablo, whose still in his office, a very legit looking legal room, filled with dated law books that will become even more dated when Google finally gets running. A 5'10 Hispanic man, thick beard. Dress shirt, suit coat by the door. He's holding an office phone.
PABLO
We just wondered why you passed on the project…
STEPHANIE (Off-Screen)
Yeah, we just decided its not right for us.
PABLO
Is there any specific reason why? Just curious, so I can inform the client. I know he wants to know.
STEPHANIE (Off-Screen)
Its not…its…its too much like the original source material.
PABLO
You mean the Bible?
STEPHANIE (Off-Screen)
Yeah. Yeah too much like that.
PABLO
Okay, I understand. Well, thank you for your time. Thank you for reviewing the project, and you have my number and email if you guys change your mind.
STEPHANIE (Off-Screen)
We won't.
PABLO
Okay, thanks.
CUT BACK TO:
EXT. – MIAMI LAKES – NIGHT
PABLO
Did you hear that?
MICHAEL
Yeah.
PABLO
Guess they don't want it, bro. Better get back on the grind.
MICHAEL
Yeah.
PABLO
Where are you at right now?
MICHAEL
I'm at Coldstone.
PABLO
Why?
MICHAEL
I'm gonna need some ice-cream.
And that was that. A few years later, I found out I was lactose intolerant and that I needed a new coping mechanism other than ice-cream or pizza. Life goes on, though.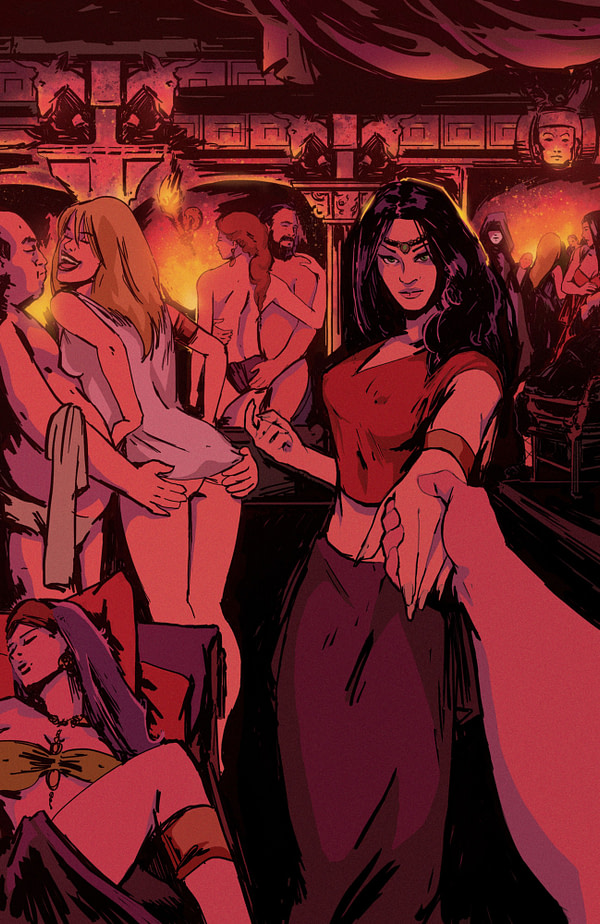 I did try to improve – before Kevin Spacey was cancelled he had a website called Trigger Street. It was peer review for screenplays and screenwriters. Got a lot of critical comments on that site and read a lot of scripts I really didn't want to read. I was living in Sweet Home Alabama then. Was this the third bar exam? Somewhere around there I got to thinking that perhaps Stephanie Huie was right. Maybe I needed to inject some flavor into this thing. And a mutual friend of my first illustrator, Mervyn McKoy, got me to thinking. Nate's wise words…
"Maybe you should turn it into a graphic novel…might be easier to read."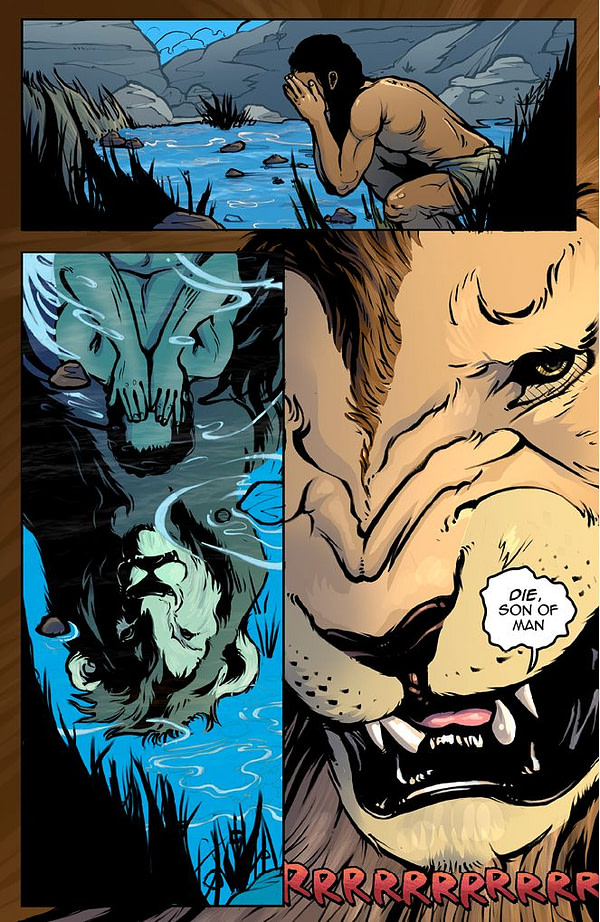 And it was a good idea. Except, now that I think about it, he never made that comment about Child of the Sun. It was about Martial Madness, the movie script about the Samurai, Shaolin Monk, and Ninja raising a basketball prodigy and celebrating the greatest works of the artist formerly known as Prince. Oh well, I think I applied that logic to everything. Movie scripts were out, comic books were in.
And I've always loved comic books. X-men was my first exposure. An old Wolverine comic…with him sitting in a bar, getting a phone call from Weapon X, and killing everyone in the joint. That was my first comic book. Or at least, the first one I remember.
This has nothing to do with anything – why in the name of sweet Baby Jesus (baby should be capitalized too, right?) is Fox holding the X-men hostage? Oh wait. Fox gave up the ghost. Damn it Disney, do the X-men right. Please Disney, do the opposite of everything Fox did or at least follow the 90s X-Men animated series, and you be good.
Converting Child of the Sun into a comic was smooth. I did it in about two weeks? Maybe just a week. It was like I knew where everything was supposed to be and what everyone was supposed to say. The whole comic script was done in 2011. But the actual comic making part, damn, that's been a journey.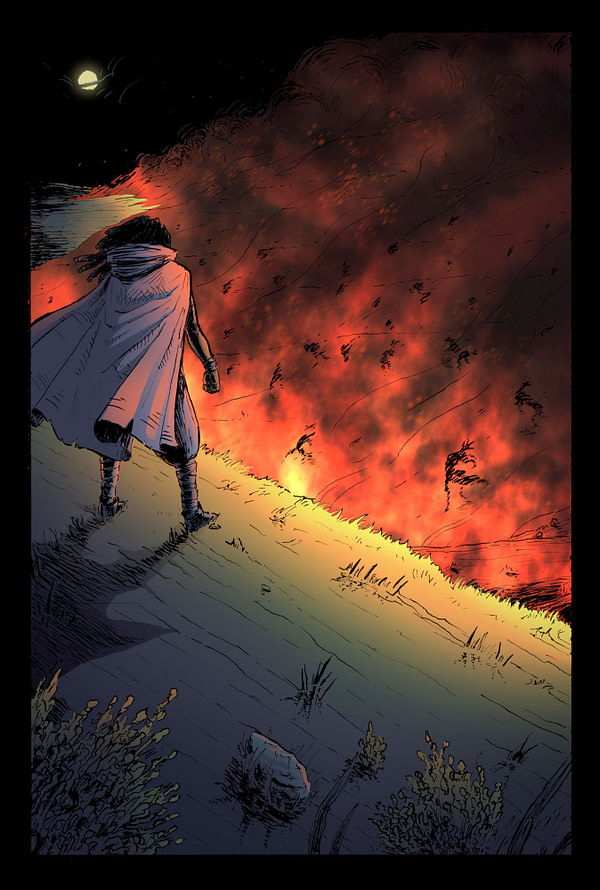 Let me fast forward a little bit. In 2014 one of my law school friends that didn't go to law school, Mervyn McKoy, agreed to do the first issue. I'm going to stop rambling for a bit to give you some real information that matters: Child of the Sun is actually a graphic novel broken into a seven-issue miniseries. But altogether it's over 200 pages, and I was afraid that it might be too much for one illustrator to handle on the indie side. So each issue has a different illustrator. It's unique in that way. Or polarizing. Choose your adverb.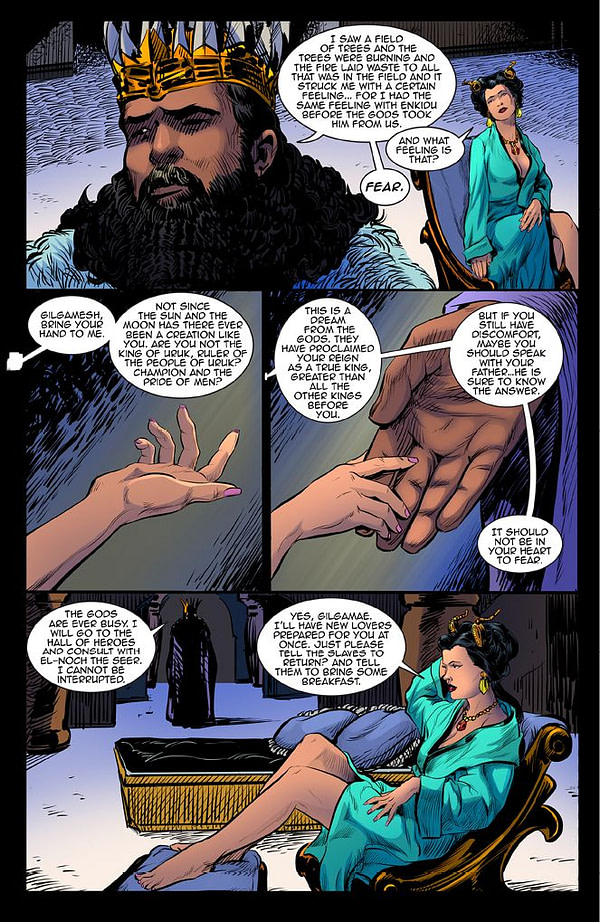 But one of the best things about the book has been meeting new creators to work with to bring it to life. There was Old Man McKoy to get me started, then Renee Reeser – a storyboard artist in LA, we ate dinner once. It was nice. Then there was Nick Sadek from somewhere in the South, I forget because he moved around. Jabari Weathers, a Baltimore artist who I'm pretty sure is a wizard now. Adam Rosenlund – I watched his wife beat cancer over Instagram. Eli Powell, who is awesome with horror and dramatic storytelling, Nathan Lorenzana, who is really really good at drawing naked women (yeah that cover to Issue 5, that's a ballpoint pen – find a Marvel/DC ballpoint pen cover that's better. I dare you.). Oh, and AJ Frena, who is mysterious (wavy arms), but very talented. Vince from Miami, old school Conan style, always on time and has a good-eye. And my trusty letterer, Leigh Walls, who is very much the Percival of the book. Oh, and that one dude that did those bad-ass covers to the Power Rangers a few years ago, Goni Montes.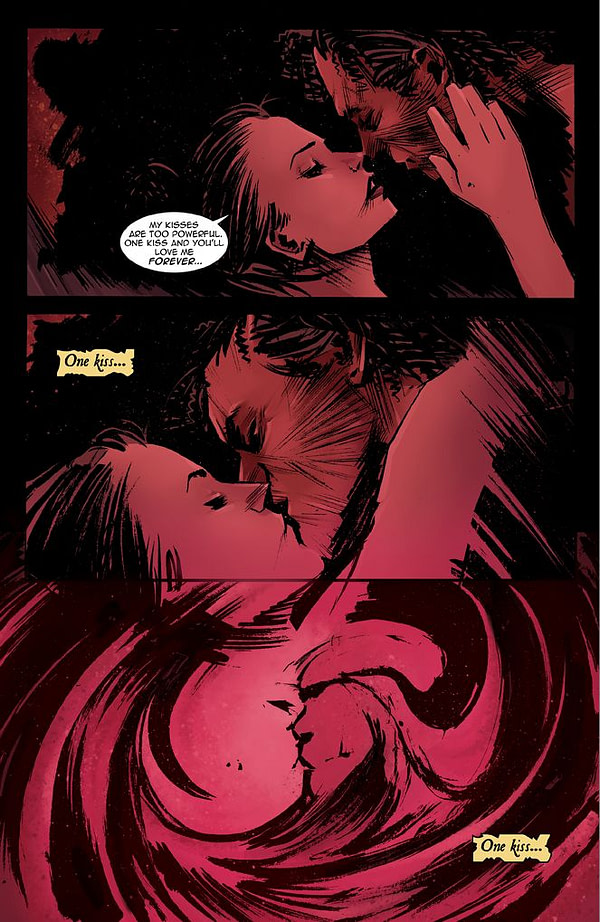 Bottom line, Child of the Sun is a thing, and its been a thing for a long time, even if you haven't known about that thing. It's an indie book. It's not a well-known book. It exists mostly in the shadows of a brimming comic book market. But it's a fascinating story about a mesh of biblical and legendary characters of antiquity during the Bronze Age. And it's had some amazing artists come and go over the years. And it really is, almost done (the final issue will be fully colored and released on Amazon hopefully by the end October/early November). But stick with the color copies on Amazon instead of the ripped black and white version on that free black-market comic book website that everybody including me reads. And shout-outs to Bleeding Cool who let me ramble about an indie thing. Indie guy, writer, and creator – Michael Van Cleve.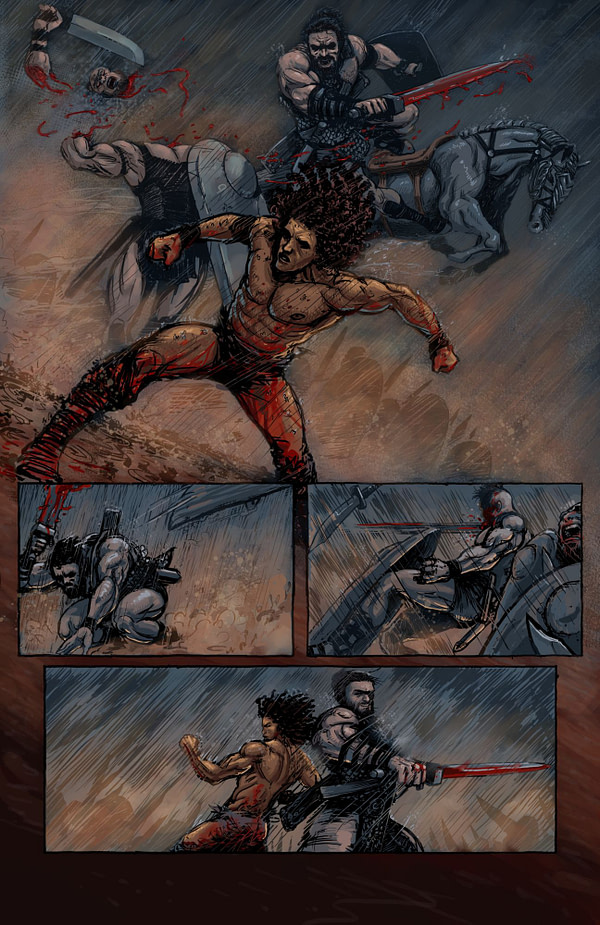 Amazon Links to: