Since 2014's Nightcrawler series, Marvel has paid Chris Claremont to remain a Marvel-exclusive writer and yet refuses to actually have him write much of anything. Aside from the occasional one-shot or short story in an anthology, fans are deprived of ongoing Claremont goodness, causing Bleeding Cool to name Claremont the Wolverine's Weiner X-Pick of the Year for Most Underutilized X-Men Writer. It's borderline criminal the way Claremont is not used, and if we ever run for President, we're definitely going to make it literally criminal. That's right, Marvel. We're coming for you.
With that being said, any new Claremont is always a good thing, and today Marvel announced Claremont's first story in the Dawn of X era of X-Men, as he will reunite with God Loves, Man Kills artist Brent Anderson to write a new framing "present day X-Men" story for a special Extended Edition of the seminal graphic novel. This also coincides with a series of variant covers celebrating the acclaimed work.
From the press release, read Marvel kissing Claremont's ass for everything he's done for the company, which makes no sense when they won't give the guy a damn ongoing series to do his thing.
In 1982, writer Chris Claremont was in the midst of his legendary run on UNCANNY X-MEN, changing the comic landscape forever and creating a new standard for super hero stories! A wealth of ideas, Claremont's brilliance wasn't contained to the main title alone, and he joined forces with industry giant Brent Anderson in MARVEL GRAPHIC NOVEL #5, a special edition issue titled God Loves, Man Kills. This groundbreaking story saw the X-Men teaming up with their bitter enemy, Magneto, against an adversary threatening mutantkind in the name of God. This past year, Marvel celebrated Chris Claremont's 50 years of contributions to Marvel Comics, and we are honored to present an all-new edition of one of his landmark stories this April!
Great. Wonderful. Good news, and we'll buy it. But where's our Claremont ongoing, you jerks?!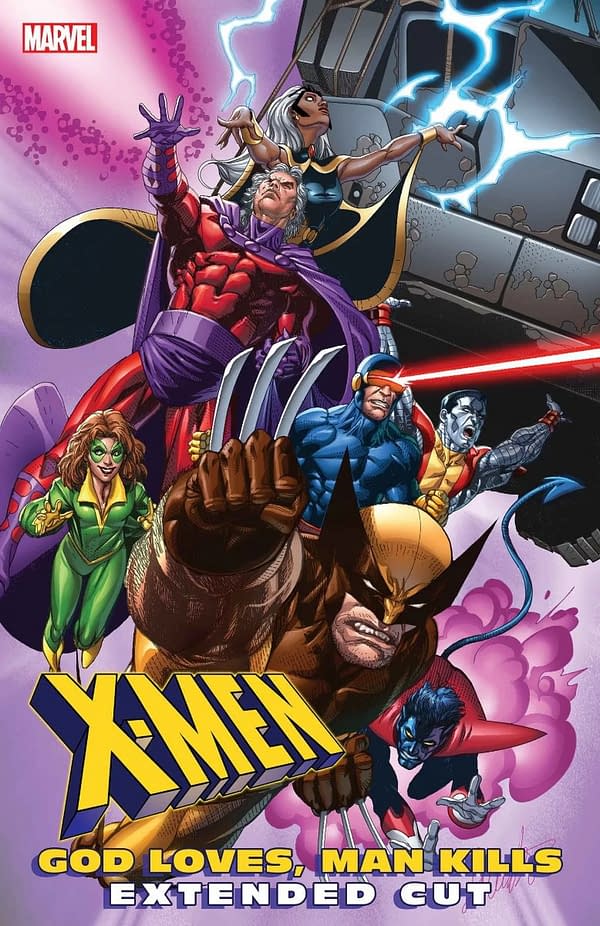 Enjoyed this article? Share it!