Dark Horse Comics has announced a comic book adaptation of Neil Gaiman's Snow, Glass, Apples, a retelling of the Snow White fairytale coming to comic stores in August by Colleen Doran. A press release contains details of the adaptation:
Neil Gaiman's chilling retelling of the Snow White fairytale, Snow, Glass, Apples has been gloriously adapted by Colleen Doran, who previously adapted Gaiman's award-winning short story Troll Bridge.

Terrified of her monstrous stepdaughter and determined to repel the creature and save her kingdom, a not-so-evil queen desperately tries to stop a "happily" ever after that was never supposed to be. Stopping ever after, however, is no small task…

From the Hugo, Bram Stoker, Locus, World Fantasy, Nebula award–winning, and #1 New York Times bestselling writer Neil Gaiman (American Gods, Neverwhere, Coraline, The Graveyard Book, and many others) comes this graphic novel adaptation by Colleen Doran (Sandman, Troll Bridge)! Snow, Glass, Apples comes to you in a beautiful hardcover format and is an essential addition to the Dark Horse's Neil Gaiman library program.
Snow, Glass, Apples is set to hit stores on August 7th.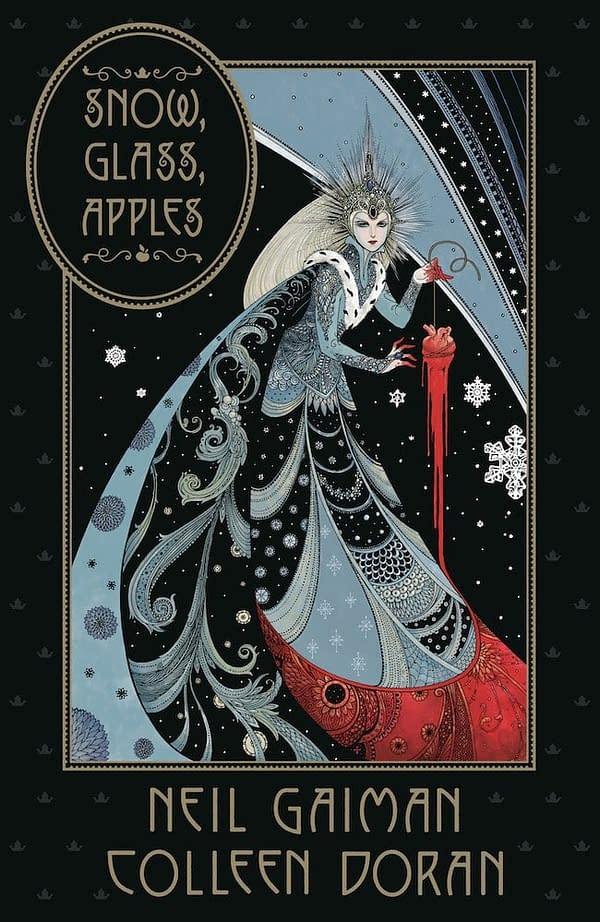 Enjoyed this article? Share it!