Mark Campos was born in Reno, Nevada in 1962. An alternative comics creator, his comics appeared in Hyena, Gay Comics, Itchy Planet, Naughty Bits and other publications. Working in a copy shop only fuelled this.
His work also appeared in several Seattle Newspapers and PopLust. Self-published titles by Campos have included El Mago Szazbo!, Exapno Mapcase and E. Soames. AEON published his two-issue solo comic Places That Are Gone, in 1994 and he also worked for a comic publisher called Cartoon Loonacy.
Without explanation, Mark Campos recently took his own life. His friends are raising money to help with funeral expenses, and expressing their loss. A prominent figure in the North West US comic community.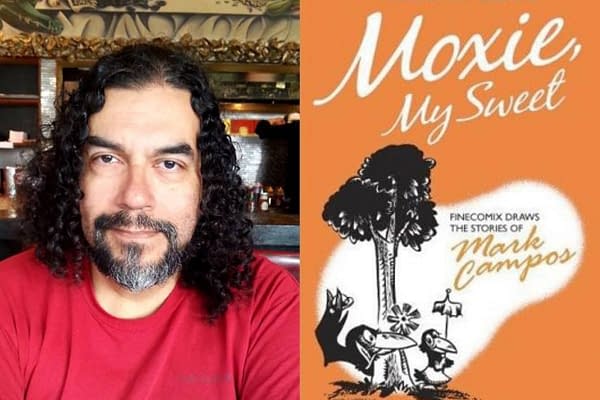 Fellow comic creators have been expressing their sense of loss.
Paul Turney writes "Anyone who would like to write a few lines about Mark Campos for a Comics Journal remembrance to be published Monday should email them to me at paultumey@gmail.com. I am looking for memories, stories, insights into his life and work. I want to remember Mark in this piece. Please ask folks to share this notice so it gets around."
One of his last cartoons has been shared around in memory of him.
Enjoyed this article? Share it!