SPX tables went on sale over the weekend
SPX EXHIBITOR REGISTRATION IS NOW OPEN!Let the tablegasm begin!bit.ly/ZKrjuR fb.me/2iHmGefV5

— The Small Press Expo (@SPXcomics) March 17, 2013
And then closed an hour earlier, all sold.
We're sold out and will post the wait list shortly.

— The Small Press Expo (@SPXcomics) March 17, 2013
With many unable to even get onto the website in that time, reporting crashing and hanging all over the place. It echoes a similar story with Thought Bubble in Leeds a few weeks ago, though the problem there wss many of the people who would have liked to have booked a table, were manning one at the London Super Comic Con at the tome they went on sale. Not ideal.
And, not talking of MCM London Expo, on in May, the show seems to have changed logos from this…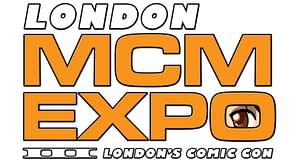 To this…
With and abscence of Kapow, look what they are emphasising now…
Enjoyed this article? Share it!