Countdown to the Eisners – Best Continuing Series
Cameron Hatheway writes;

I've always found the following category to be a little tricky; a continuing series means one that has been around for more than a year, right? Because if it's still relatively new, what's keeping a great series from sweeping both Best Continuing Series and Best New Series? This year's crop of contenders has titles in both categories (Saga, Hawkeye), which doesn't really make sense to me personally. Nevertheless, today I'll be focusing on the Best Continuing Series category. If you need a reminder of what's been nominated, you can find the entire list right here, and see what I chose last time right here.
Keep in mind I cannot vote for who wins (nor can you, probably), as per the rules. However, that's not keeping me from being vocal regardless!
Who is not eligible to vote?
Comics press or reviewers (unless they are nominees)
Non-creative publisher staff members (PR, marketing, assistants, etc.)
Fans
Before I get back to work on Rich Johnston's BlueWater graphic memoir so I can be eligible for next year, let the games begin!
Best Continuing Series
Fatale, by Ed Brubaker and Sean Phillips (Image)
A beautiful woman with a mysterious past, a reporter in too deep, and human sacrifices for supernatural beings. The latest collaboration between Brubaker and Phillips, Fatale is a wonderful blend of noir, science-fiction, and horror with a dash of the occult for good measure.
Hawkeye, by Matt Fraction and David Aja (Marvel)
This is not your average superhero comic. Instead of fighting crime on a global scale, Fraction and Aja take Clint Barton and have him patrol just his own turf in New York City. The supporting cast of characters is great, and Aja's use of color and facial expressions are just plain fantastic.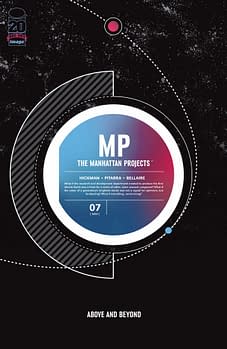 The Manhattan Projects, by Jonathan Hickman and Nick Pitarra (Image)
Anything with 'Hickman' and 'Image' is a must-read comic. Exploring the story of what happened when developing the atomic bomb, Hickman and Pitarra run wild with the most insane ideas of what the scientists behind the Manhattan Project were really up to. A very well-thought out and illustrated comic, and brought to you by the same team behind Red Wing.
Prophet, by Brandon Graham and Simon Roy (Image)
The series was started by Rob Liefeld back in the 90's, but with the relaunch headed by Graham and Roy comes one of the most far out science-fiction comics in recent memory. Every story arc focusing on a different John Prophet makes for some exciting reading, for Graham's imagination is so grand that you seriously have no idea where the story could be going. It's also great that you can start from the relaunch, and not have to worry about going back and starting from the very beginning.
Saga, by Brian K. Vaughan and Fiona Staples (Image)
The series that brought Vaughan back to the comics medium definitely lives up to the hype. Telling a story reminiscent of Romeo and Juliet meets The Fifth Element, Vaughan and Staples throw us in the middle of a galactic war where magic and science are frequently being used in battle. Immediately you care for Marko and Alana, and hope that Hazel is going to live to tell the tale of how her parents first met.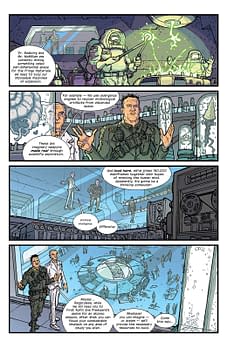 Who I think should win:
The Manhattan Projects, by Jonathan Hickman and Nick Pitarra (Image)
I originally thought this was going to be a miniseries, but became pleasantly surprised when I found out it was an ongoing. Hickman's brilliant story of history's greatest scientists working together continues to be a must-read month after month. Pitarra's art style compliments the mesmerizing characters and events, and really takes these out-of-this-world ideas to the next level.
Just when you think Hickman has blown your mind, the next story arc begins and makes you realize that you've ain't seen nothing yet. With a series like The Manhattan Projects, one could hope it runs for 60 issues. By far one of the most enjoyable series at Image being published right now.
Who I think could win:
Hawkeye, by Matt Fraction and David Aja (Marvel)
Bro, this series is mad-sick bro. Taking a character like Hawkeye and making a successful ongoing series is no small feat, and yet Fraction and Aja make it look easy. The covers and interiors by Aja are major eye-candy, and Fraction's stories and dialogue make it one of the best titles at Marvel right now.
Who I think should have been nominated:
Scalped, by Jason Aaron and R.M. Guéra (DC/Vertigo)
By far one of the best series I've read in the past five years. Aaron and Guéra deserve some major props for their magnificent 60-issue run.
Who do you think should win / been nominated?
Cameron Hatheway is the host of Cammy's Comic Corner and Arts & Entertainment Editor of the Sonoma State STAR. You can have dinner with him and Dr. Oppenheimer on Twitter @CamComicCorner.