FOC means Final Order Cut-Off, the last chance for retailers to increase or decrease their orders from Diamond Comic Distributors of certain items without penalty and with a reasonable chance they'll get what they ordered. It's also a chance for publishers to put out new variant covers just at the moment a retailer is considering whether to order more of a comic book title or not… here are a few for this week.
Mike Mignola's FOC cover for The Weatherman Vol 2 #2.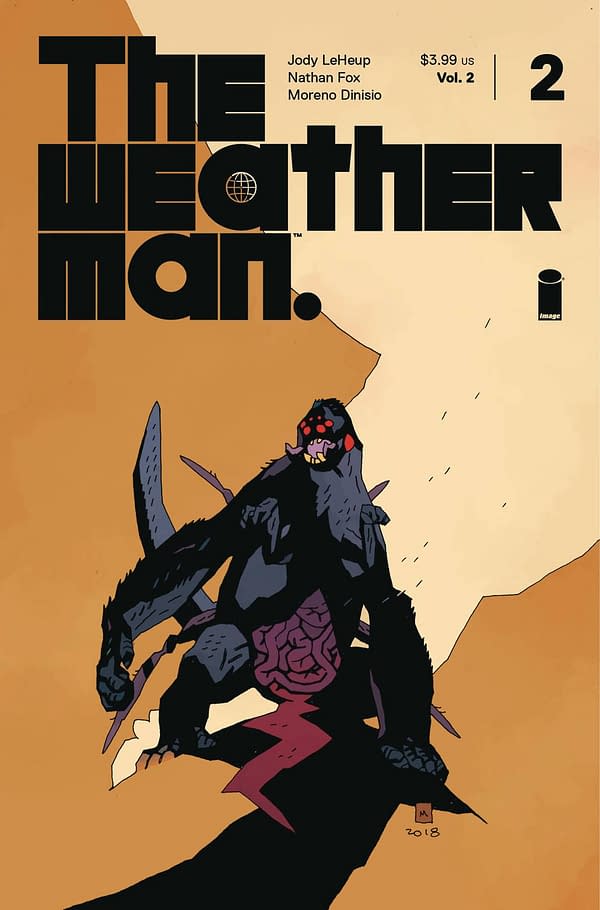 Tim Daniel and Nathan Gooden's homage cover for Sara And The Royal Seas #1 from Vault Comics, taking on Neal Adams.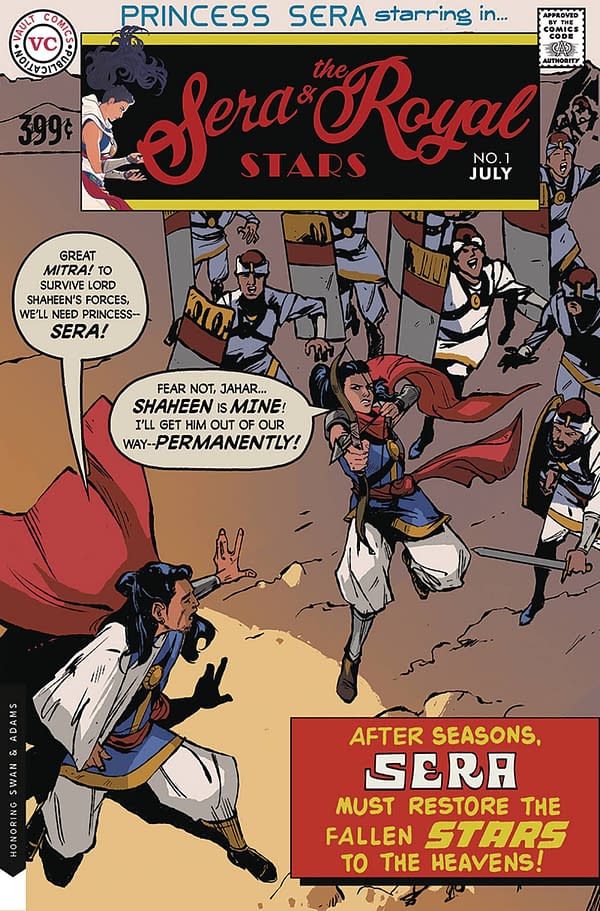 David Rubin's FOC cover for Faithless #4.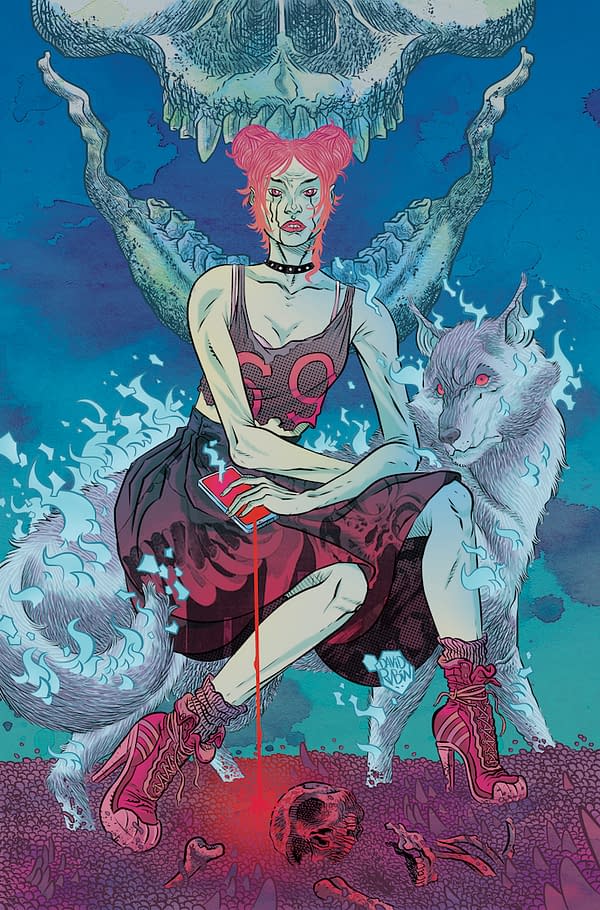 Juan Doe's FOC cover for Firefly #8.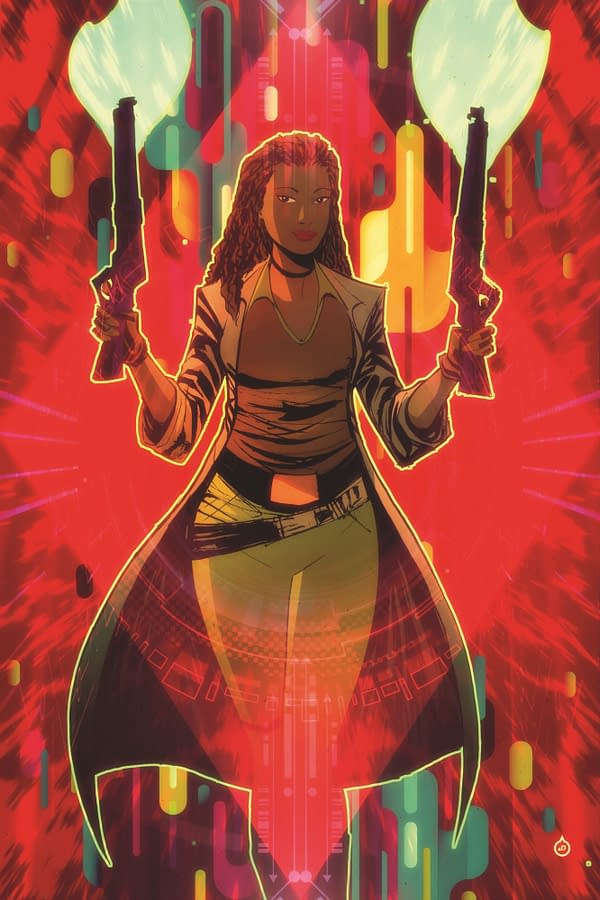 Roberto Castro's FOC covers for Elvira: Mistress Of The Dark #7, with 1:5 and 1:15 tiers.
ELVIRA MISTRESS OF DARK #7 5 COPY CASTRO FOC INCV (Net)
DYNAMITE
(W) David Avallone (A) Dave Acosta (CA) Roberto Castro
The Hellish hijinks continue, as Elvira and Faust go deeper and deeper into the Underworld. Will they escape judgment, or does the Lord of the Flies have something special waiting for them? It's Dante's Inferno with sex appeal and dirty jokes, in the next exciting issue of ELVIRA: MISTRESS OF THE DARK, brought to you by David Avallone (Bettie Page) and Dave Acosta (Twelve Devils Dancing), the team who brought you Doc Savage: Ring of Fire and Twilight Zone: The Shadow, which maybe you would have read if Elvira had been in them.
WEATHERMAN VOL 2 #2 CVR C MIGNOLA (MR)
IMAGE COMICS
(W) Jody LeHeup (A) Nathan Fox (CA) Mike Mignola
Introducing Pace and Pickles-an exciting and strange new ally guarding a horrible secret! Nathan, Cross, and the crew of the Disco Queen scour the ruins of Earth for the woman responsible for wiping Nathan's mind, only to find themselves in a fight to the death against mysterious genetic monstrosities… and not everyone makes it out alive. YOU'VE BEEN WARNED!
SERA & ROYAL STARS #1 CVR C
VAULT COMICS
(W) Jon Tsuei (A) Audrey Mok (CA) Tim Daniel, Nathan Gooden
SURPRISE! Another Vault Vintage variant, honoring Curt Swan and Neal Adam's classic ADVENTURE COMICS NO. 381 cover.
Civil war rages in the Empire of Parsa, and famine has struck. As the seasons refuse to turn, Princess Sera receives a vision from the deity Mitra telling her to find the Royal Stars and restore them to the heavens. Despite her kingdom and her troops' need of her command, Sera embarks on a quest to find the fallen stars-now trapped on earth-and save her people from dearth and death.
FAITHLESS #4 (OF 6) FOC RUBIN VAR (MR)
(W) Brian Azzarello (A) Maria Llovet (CA) David Rubin
In Shops: Jul 17, 2019
Final Orders Due: Jun 24, 2019
SRP: $3.99
FIREFLY #8 FOC DOE VAR
(W) Greg Pak (A) Dan McDaid (CA) Juan Doe
In Shops: Jul 17, 2019
Final Orders Due: Jun 24, 2019
SRP: $3.99
Enjoyed this article? Share it!