This morning, I combined my not-quite-daily exercise with a trip to the chemists and the cheese shop by Boris bike. Cycling down the Thames cycle path through Wandsworth, crossing over Battersea bridge, passing Tate Britain and Parliament, past Downing Street through to Trafalgar Square, Leicester Square and Piccadilly Circus, then through to Soho, Covent Garden and then on to Borough Market. There's was a mix of more people than I expected in some places, to the usually busiest places being empty as sin. I filmed a little as I went, and probably talked too much. I also made sure to swing by Gosh Comics, Orbital Comics and Forbidden Planet as I went – by way of the theatrical Harry Potter And The Cursed Child, to boot, currently on pause along with everything else.
So if you've been missing the city, want to know it's looking, or want to watch me mostly survive the journey in – and my success in unlocking the cheese achievement – feel free to watch along. Some people like these cycling videos, so here you go. On Playwire and YouTube depending. Feel free to fast forward the dull bits, which is probably most of them. You do at least get to look into a few windows of a few comic book stores you might have been missing lately. Combined with a look at Borough Market and two Neal Yard Dairies as my plans change in mid-journey. The clip where I'm crossing the Thames is probably the best bit.
This bike ride was brought to you courtesy of the Santander-sponsored Transport For London cycle scheme known by everyone as Boris Bikes, and my two legs. That should do me for now. I can have another big exercise in a couple of weeks or so.  That's if I am still allowed, of course.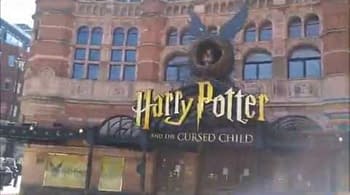 Enjoyed this article? Share it!