Posted in: Comics | Tagged:
---
Dan Fraga is Bringing Back Black Flag in 2020
Dan Fraga will be crowdfunding the return of Black Flag in April. The outline is written. He has cover inks by what he describes as some heavy-hitting all-stars and has an inspiring creative team lined up. That's all he's saying for now.
In the early nineties, Dan Fraga was hired straight out of high school to work as an artist for Rob Liefeld's Extreme Studios, one of the founding partner studios that made up Image Comics, drawing the likes of Kid Supreme – then moved with Rob to Maximum Studios, with his own creation, Black Flag. He later worked on Marvel. He fell out badly with Rob Liefeld, then worked on DC and Top Cow titles, Superman, Black Panther, Witchblade, and Wolverine, before landing the job as the director of the Ricky Gervais Show, as well as becoming an animation director for Mattel and Monster High. His storyboard credits include movies such as Fantastic Four: Rise of the Silver Surfer and Transporter 2.
He's been back in comics for a while now, working on his webcomic Grave, returning to work with Rob Liefeld on Bloodstrike and Major X, and drawing He-Man: Masters of the Multiverse for DC Comics, but now he is bringing back Black Flag.
Initially published by Image Comics in 1995, and then Maximum Press, Black Flag was plotted and drawn by the then 21-year-old Fraga, scripted by now-Image publisher Eric Stephenson and coloured by Linda Medley and Steve Oliff. Black Flag introduced a couple of cartoony kids, Spot and Bubble, who dream themselves into being interdimensional adventurers, a covert operations veteran called Sniper, with a bestial version of himself named Black Rain, the mercenary 'babe' Geisha, and a seven-foot tall, intelligent gorilla with weapons training called Guerilla. And twenty-five years later, it's back… crowdfunding to come.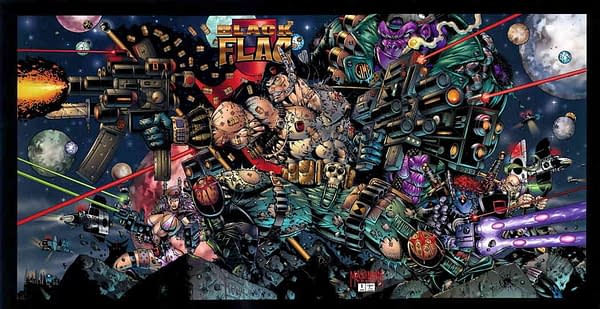 ---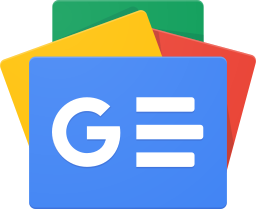 Stay up-to-date and support the site by following Bleeding Cool on Google News today!