Dani Colman's Dice at Thought Bubble That Help You Get… Stuff Done
Dani Colman is a writer and editor based in San Francisco. She has written content for Image Comics' ODY-C, Black Jack Ketchum, and the bestselling Fairlady, and contributed a story to the Eisner-nominated Femme Magnifique from Black Crown/IDW. She'll be featured in the upcoming Iron Circus anthology You Died, and her debut YA graphic novel, The Unfinished Corner, comes out in 2020 from The Vault Comics.
When she isn't writing scripts or proofing pages for print, Dani teaches aspiring comics writers how not to annoy their editors at the Academy of Art University. She shares her home with her writer husband Brian Schirmer (creator of Fairlady) and two cats.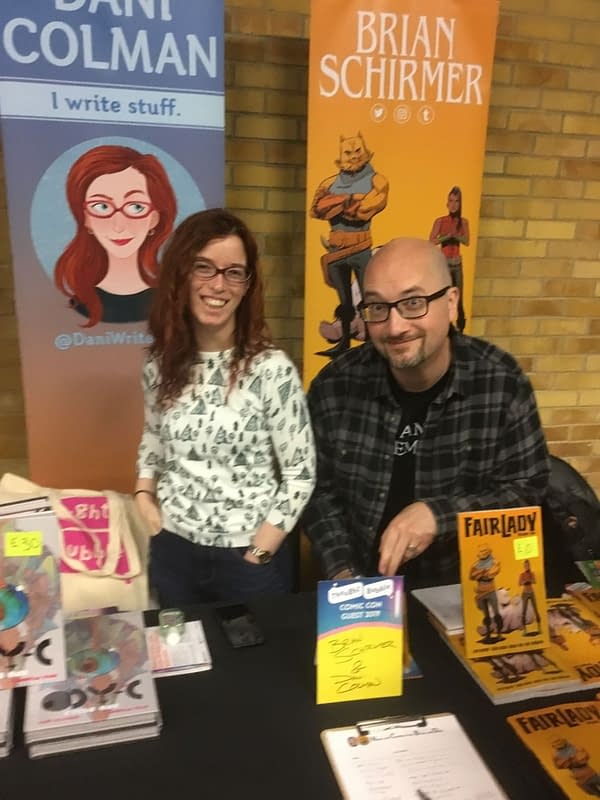 This weekend, Dani is exhibiting at Thought Bubble in Harrogate alongside Brian. And she had something to share that she started using herself and now also gives to creators she works with.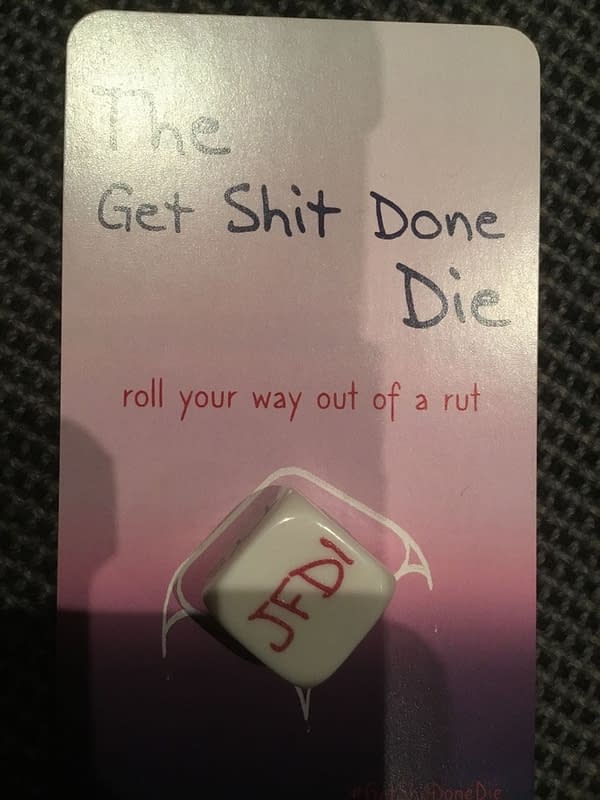 The Get Sh-t Done Die. You could also put the word "Or" inbetween Done and Die there. If you are having difficulty getting down to work, this could motivate you to, well, get sh-t done. Here are the results.. you could use a normal die and just number each outcome. But something about getting the actual initials on each face gives it a little more impact.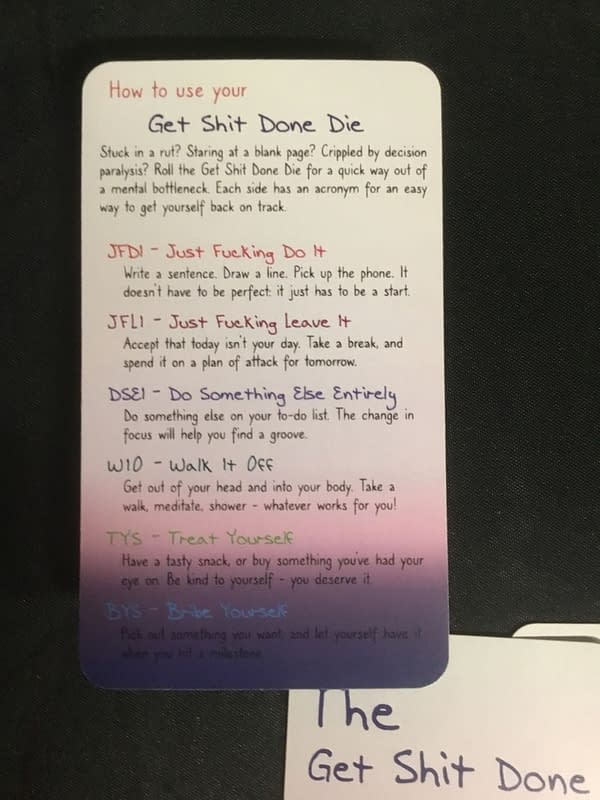 Dani and Brian are at table 31 of the Ask For Mercy Hall this weekend at Thiught Bubble.