Dark Horse Comics Adds Tommy Gun Wizards and Critical Role To Returnability
Dark Horse Comics came to Diamond's Retail Summit, held in Las Vegas this weekend, adding to the tally of comic book publishers pushing returnability for a number of their new titles, joining DC Comics and Boom in that endeavour.
So that Tommy Gun Wizards — the first mainstream comic written by Eisner Award-winning artist Christian Ward (Invisible Kingdom, ODY-C) — will arrive in August, and its first two issues will be fully returnable to retailers ordering 10 or more copies.
And that Critical Role: Vox Machina — Origins Series II #1, the second comic chapter based on the hit web series, is due in stores in July and will be fully returnable to retailers ordering 10 or more copies.
Dark Horse also confirmed a third volume of The Umbrella Academy for September) and the first volume of Invisible Kingdom for October. You can follow the rest of Bleeding Cool's coverage of Diamond Retail Summit, far more than any other comics news site, right here.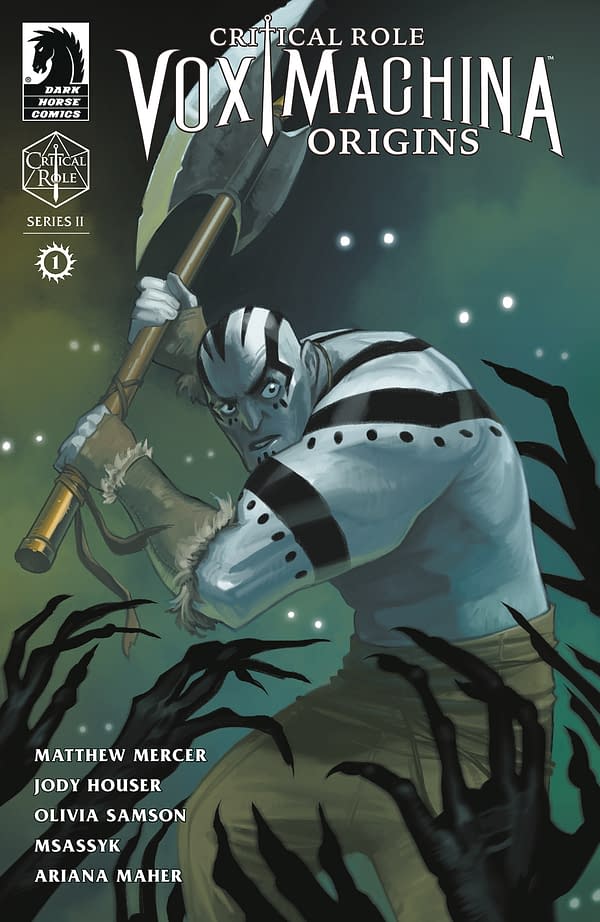 CRITICAL ROLE VOX MACHINA ORIGINS SERIES II #1 (OF 6)
(W) Jody Houser (A) Olivia Samson, Msassyk (CA) Fiona Staples
The unlikely heroes of Vox Machina are back in action! Join familiar faces from Critical Role's smash-hit first campaign as their escapades in Stilben lead them toward new adventure-and a dire threat to Grog when he goes missing in the night. Tracking him down will see the party lose one member, gain another, and reveal parts of Grog's secret past. But first, his friends have to actually find him. From award-nominated writer Jody Houser (Orphan Black, Stranger Things) and first series author Olivia Samson, with colorist Msassyk (Isola, Gotham Academy) and letterer Ariana Maher (James Bond, Xena)!In Shops: Jul 10, 2019 SRP: $3.99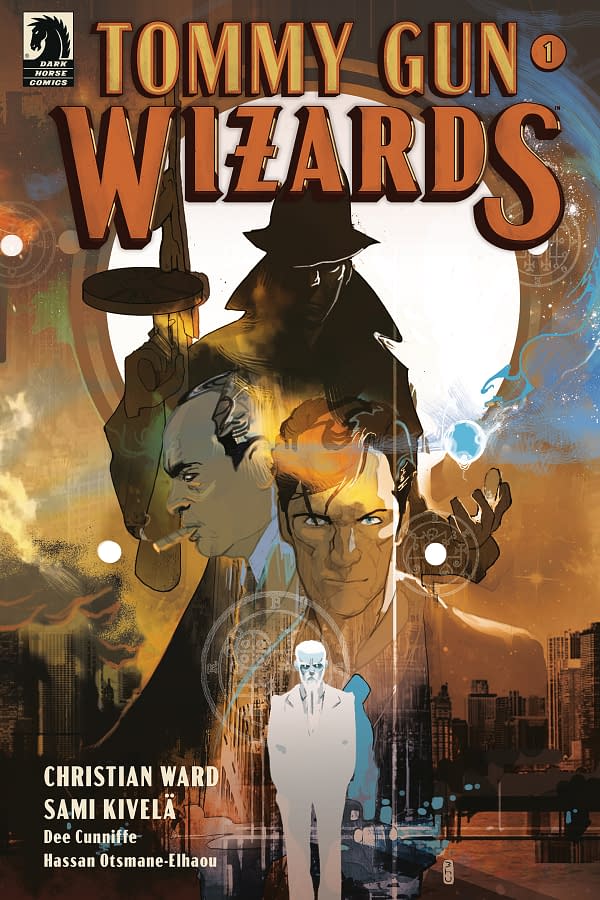 Dark Horse Comics is excited to announce a new genre-bending comic series from acclaimed artist, now writer Christian Ward (Invisible Kingdom, ODY-C), and illustrator Sami Kivelä (Abbott, Beautiful Canvas) with colors by Christian Ward in collaboration with Dee Cunniffe (ODY-C, Redneck), about an alternate 1930s Chicago, where the contraband of choice isn't booze—it's magic! Tommy Gun Wizards marks Christian Ward's first foray into writing, and features backup stories drawn and written by Ward with and an issue #1 variant cover by Declan Shalvey!

Eliot Ness and his team of Untouchables work overtime taking on dangerous criminals that hide in the seedy underbelly of 1930s Chicago. Except in this world, Al Capone isn't dealing in alcohol, but in magic. With Lick, a drug that grants magical powers to anyone who ingests it, mobsters become wizards, ordinary men become monsters, and darker secrets than Ness can imagine lie at the heart of it all in Tommy Gun Wizards.