Ian Melton went to ECCC for Bleeding Cool. He brought back a lot of… stuff. He writes:
Conventions, especially the larger ones, mean one thing to many attendees — and that is exclusives. The variant comic covers and exclusive items that can only be found at a convention drive interest, ticket sales, and above all, visits to eBay, it seems. ECCC 2018 was no exception, and with a large variety of exclusives, which were the ones that really were desired?
Comic book-wise, everyone had exclusives from Valiant to Zenoscope to Dark Horse to DC through Graphitti Designs, and several artists brought their own exclusives from Marvel.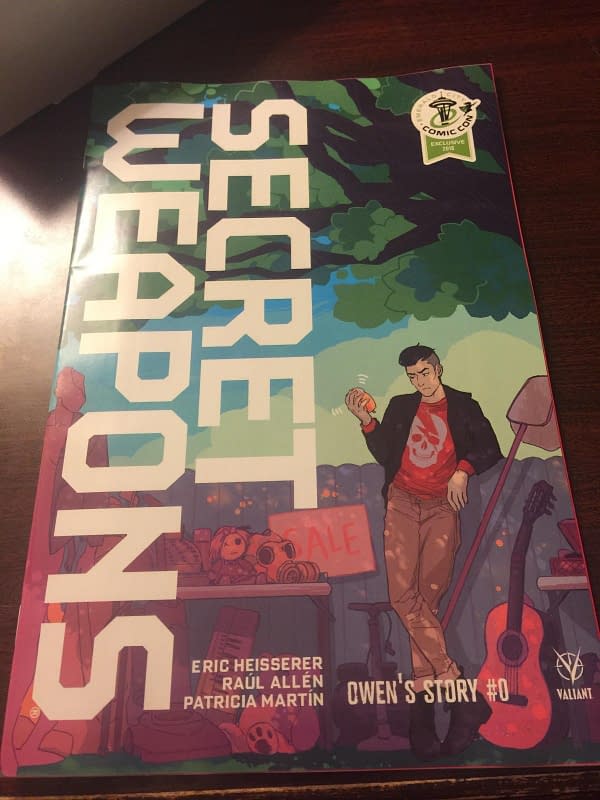 Interest was very high among Valiant with their Secret Weapons: Owen's Story #0 ECCC exclusive with it being Eric Heisserer's next to last story for Valiant and out two weeks early at ECCC.
Interest was also strong in the new Silver Foil variants for DC Comics, probably the start of 2018 conventions getting DC Silver Foil variants when Graphitti Designs is at a convention. Batman #41 and Mera #1 were the better sellers over Terrifics #1, but with lots of copies available, none of these were going for big money compared to their initial cost.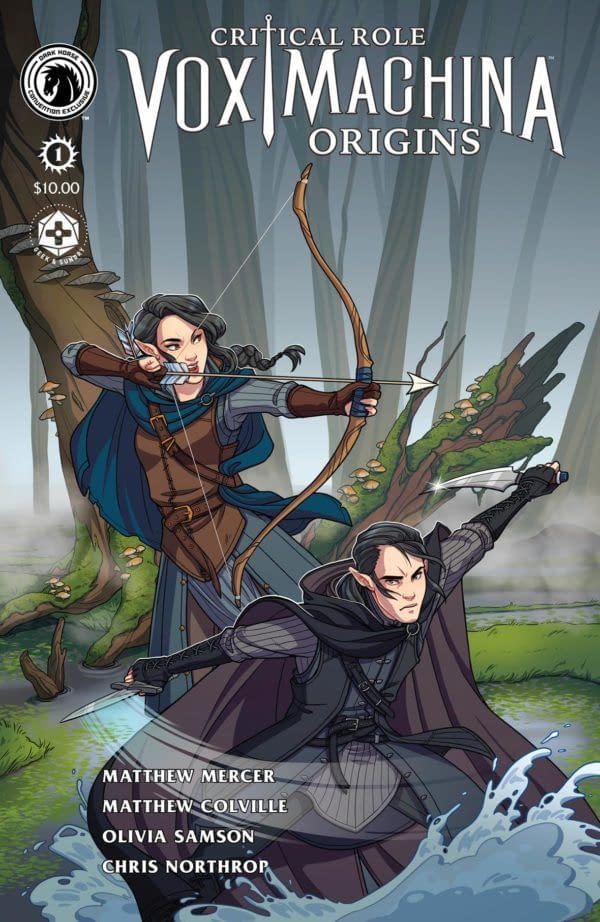 The biggest surprise was Dark Horse, who sold through their 1000-copy run of Critical Role – Vox Machina: Origins #1 Hauber variant, which has had less then 10 copies go up on eBay, and the one listing that had multiples for $20 sold through those in under 30 minutes. Since then, prices have jumped from $30 a copy to over $50 and $60 on auctions that still have days left until they end.
Exclusive covers done by artists only for sale at the convention saw four different covers from Adam Hughes for Spectacular Spider-Man #300. However, none of these have sold for more than a bit above their price at the convention unless they were signed by Hughes himself.


Tyler Kirkman's Venom Inc. #1 variant of Venom and Venomized Black Cat, Cover D in the set he did for the comic, had good interest and a few copies sold above their $40 price tag — but not many.

Natali Sander's realistic artwork drew many fans to her table and her cover for G.I. Joe: A Real American Hero #249 drew attention but not huge online sales.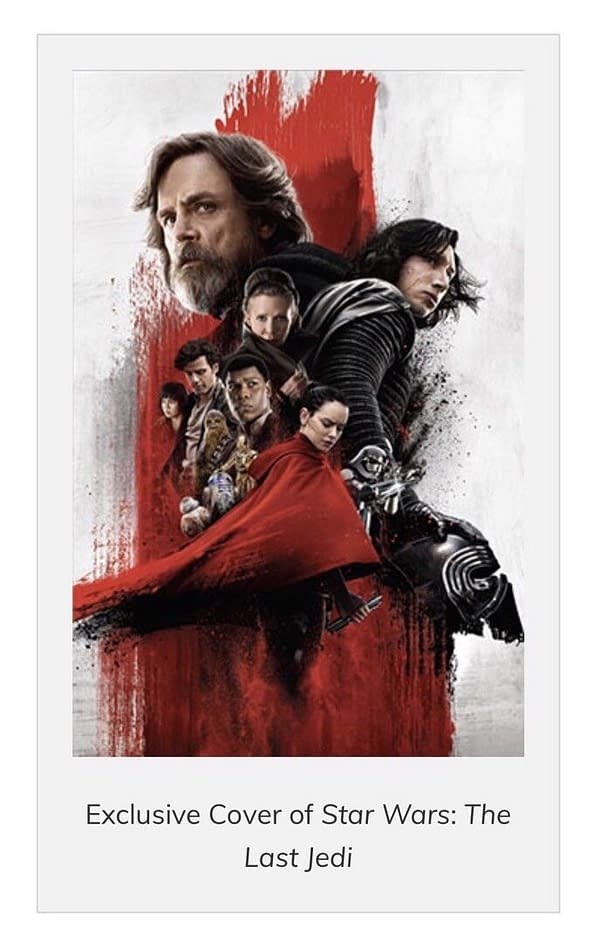 Book-wise, Random House had a lottery at ECCC to get exclusive copies of the Star Wars: The Last Jedi novelization that had an exclusive cover. Copies sold before the convention had over $100 price tag but have since dropped to around $80 to $90.
Art prints are always big sellers at conventions, as most artists bring their own artwork to sell as prints. Convention exclusive prints though are a bit rarer, and two were selling very well on the aftermarket at and after ECCC.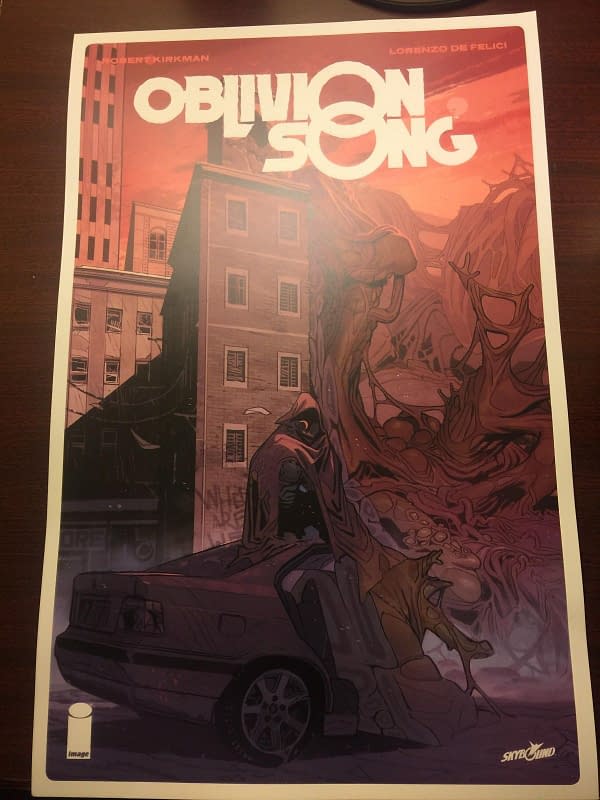 Skybound was giving away an exclusive art print for Oblivion Song with $25 purchases.
And the rarer print was the exclusive Voltron print that was made just for the convention to give away to those who came for the Thursday night Voltron panel, where the first episode of season 5 was screened.
Pops were the last big type of exclusives at ECCC, and most, since they were shared exclusives, didn't go for huge money over the $15 initial price tag. The non-shared exclusives, though, which were few, did very well on the aftermarket with prices around $200 going for the flocked Bigfoot and others attracting around $75 to $150 for other non-shared exclusives. The biggest exception was the Emerald Chrome Batman, which had people outside of the Funko Lottery line begging those in line to buy them one. Considering one went for $680 and many more have gone for over $500, it isn't surprising people wanted one.
However, Funko didn't just decide to do exclusive Pops for the convention — they also took advantage of their headquarters' proximity to the convention and to encourage convention goers to come visit the HQ in person created several Funko HQ ECCC exclusives, with the Blue and Green Funko Flocked Bigfoot being the best seller going from around $70 to $200 in most cases. I'm sure it was a very successful tactic that we can expect Funko to keep doing for ECCC.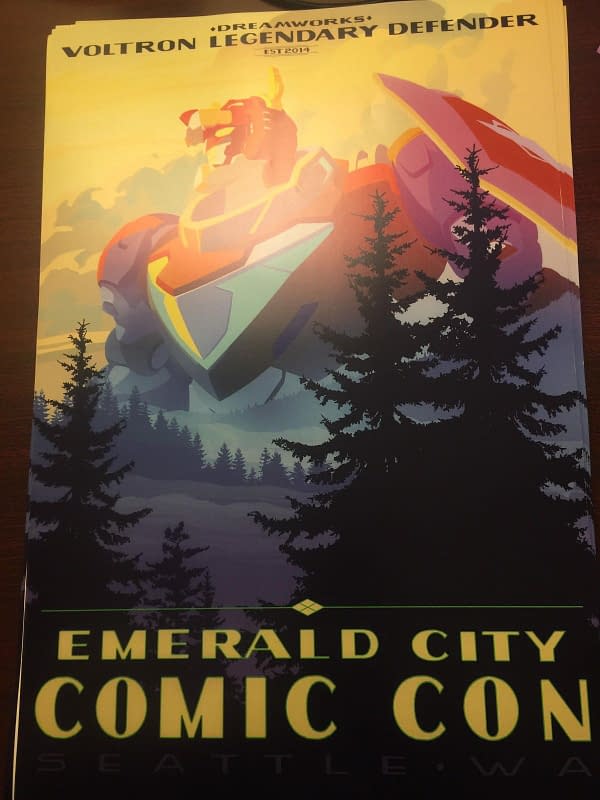 Overall, all the ECCC exclusives showed that if as a fan you want exclusive things other fans aren't like to have, go to conventions to get them, or if you are looking for ways to pay for your trip, buy and flip exclusives, or some people just have way too much money.