Dark Horse Comics will have a Hellboy: Seed of Destruction #1 Convention Exclusive, which will debut at Emerald City Comicon in ten days time.
Hellboy: Seed of Destruction #1 was the first comic starring Hellboy, by Mike Mignola, John Byrne and Mark Chiarello. The convention exclusive cover is by Mignola and colored by Dave Stewart and will cost $10. These will be limited to 5 per person per day at ECCC and will be available at Conventions that Dark Horse is present at while supplies last.
This is part of Dark Horse's 25th anniversary of Mike Mignola's Hellboy, highlighted by Hellboy Day on March 23rd. For which, it is worth remembering, will also feature a promotional edition of Hellboy: Seed of Destruction #1, featuring a similar cover by Mignola and Dave Stewart, which will actually be given away at participating comic book shops; and select stores across the country will host Hellboy Day events.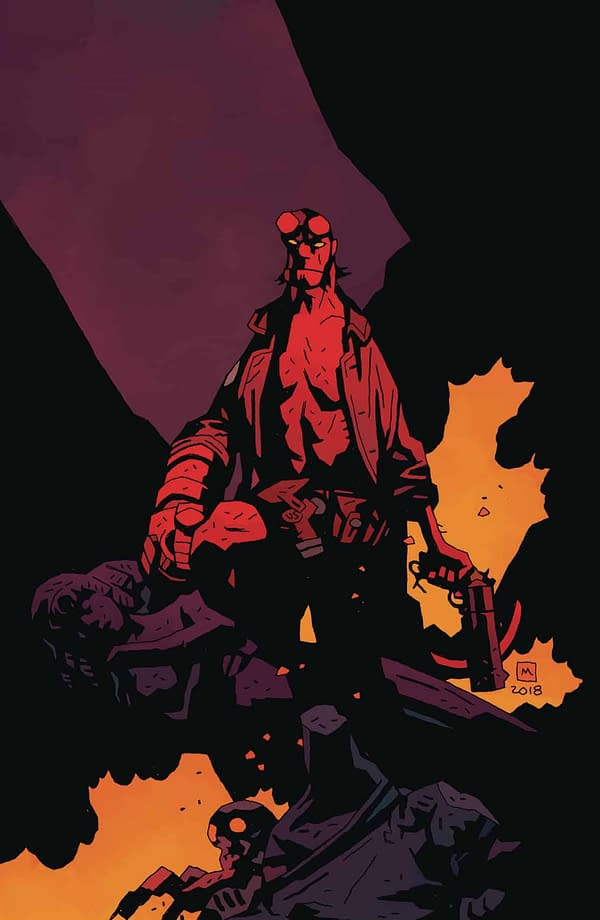 Hellboy has appeared in graphic novels and comic books, prose novels and short story collections, two animated features, two live action films, toy lines and all manner of merchandise. Neil Marshall's forthcoming Hellboy film starring David Harbour, Sasha Lane, Ian McShane, Penelope Mitchell, and Milla Jovovich will be released by Lionsgate on April 12, 2019.
Enjoyed this article? Share it!