Days of Hate #5 Review: A Story in Three Concurrent Parts
Amanda prepares for her next operation while Agent Freeman calls in a tactical assault on where Xing told him Amanda will be. Meanwhile, Xing seems to be having second thoughts, and she talks to her mother to help calm her mind.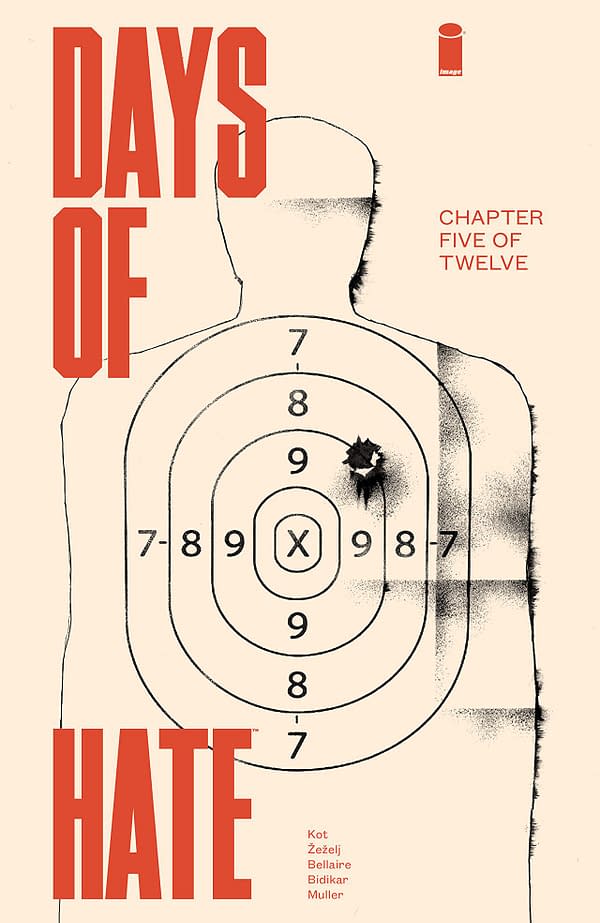 Days of Hate #3 presents itself in a unique manner which. The stories of Amanda, Freeman, and Xing run concurrently throughout the comic, each page being split horizontally into three wide panels. We get to see the activities and behavior of these three principal figures as the raid upon Amanda is put into action.
Recent issues of Days of Hate have been worryingly slow and almost mundane in their presentation. Thankfully, this fourth installment kicks things into high gear once more with a genuinely surprising twist at the end which brings back the drama and shocking bloodshed to the book.
I've not remarked upon the epigraphs that accompany the comic since issue one, but I feel that it's worth mentioning that this comic is frontloaded with a joke from a Nazi about how the Gestapo are "janitors" and a quote from Nelson Mandela about how important the public perception of a revolution's size is to the success of said revolutionary movement.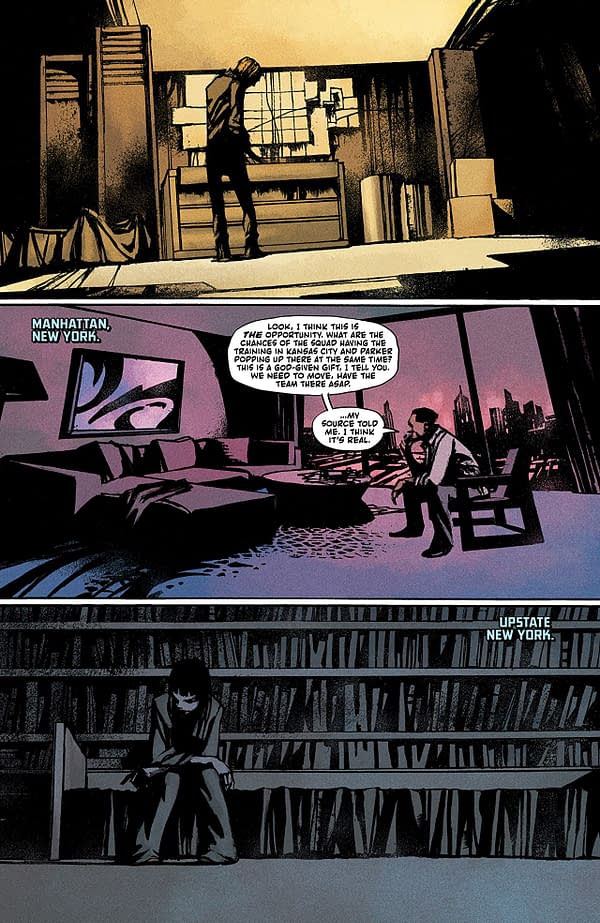 Danijel Zezelj's artwork holds true in this unique entry, with subtle emotion and movement being well conveyed. The dark and gritty world continues to be both enthralling and unnerving. Jordie Bellaire's color art is dark, centers around grays and browns, and gives the appropriate atmosphere of coming apocalypse and a decaying society.
Days of Hate #4 reinstates my faith in the Ales Kot-written series and its focus on delivering a shocking and honest tale of revolution and an oppressive state brought about by complacency and xenophobia. This is a wonderful comic, and I highly recommend this installment to those who have the stomach for such content. Give it a read if you can.