DC Comics Cancels Detective Comics Before Batman and Alex Ross Hardcovers
Some big books that were solicited from DC Comics that are no longer going to be published in 2019 as planned. The Omnibus slipcase collecting the first 26 issues of Detective Comics from 1937 on. And the Alex Ross/Paul Dini Captain Marvel and Wonder Woman comic books.
Reasons? I am sure there are reasons. Usually, it's down to someone numbercrunching and realising that with the orders, size and warehousingg costs, that these big books aren't going to cut the mustard…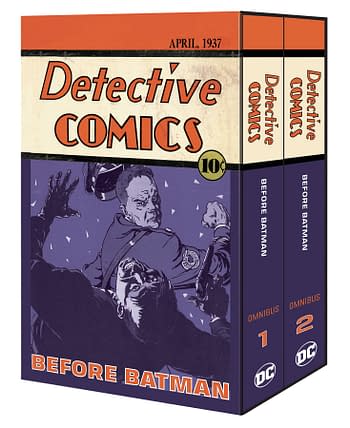 DETECTIVE COMICS BEFORE BATMAN OMNIBUS HC VOL 1 & 2
(W) Jerry Seigel & Various (A) Others & Various
DETECTIVE COMICS exploded in 1939 with the debut of Batman in issue #27-and now, for the first time, DC reprints the first 26 issues of this groundbreaking series, almost none of which have ever been reprinted before, in a two-volume slipcased set! The first volume, collecting issues #1-13, stars crime-fighters like Slam Bradley, Bart Regan, Speed Saunders and more! And Volume Two, collecting issues #14-26, stars characters like the Crimson Avenger, Fu Manchu and more! Please note that these stories will be scanned directly from original copies of these issues.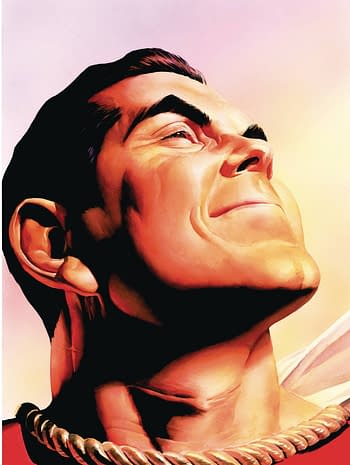 SHAZAM POWER OF HOPE HC
(W) Alex Ross, Paul Dini (A/CA) Alex Ross
SHAZAM!: POWER OF HOPE is a tale of a superhero using his powers in the most human of ways-to instill hope in the hearts of children. When Billy Batson, Captain Marvel's adolescent alter ego, receives a letter from a terminally ill boy in the city's children's hospital, he decides to spend a few days in the ward. A true kid at heart, Captain Marvel tries to shed some light in the children's lives by taking them on flying escapades and amazing them with stories of his exploits. Through outstanding art and dynamic personal interaction, the true essence and innocence of Captain Marvel shines throughout this touching and emotional book. DC presents this award-winning tale in its own hardcover edition for the first time!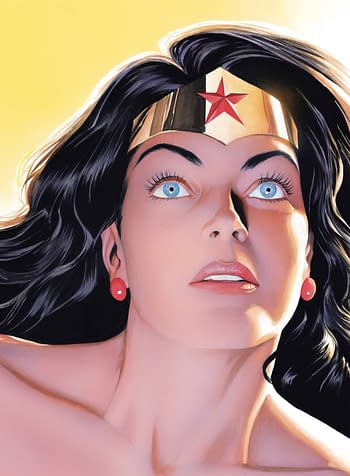 WONDER WOMAN SPIRIT OF TRUTH HC
(W) Paul Dini, Alex Ross (A/CA) Alex Ross
In this oversized original graphic novel, Wonder Woman must seek the counsel of the only one she can trust. Just as her lasso reveals falsehood and fabrication on the part of her enemies, Wonder Woman comes to uncover the truth behind who she is, what she represents and the task ahead of her.
---
---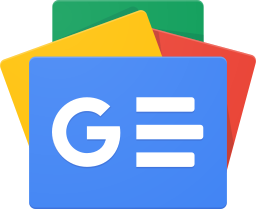 Stay up-to-date and support the site by following Bleeding Cool on Google News today!