When DC Comics published Batman Damned #1 by Brian Azzarello and Lee Bermejo, the launch title for the mature-readers superhero prestige Black Label imprint, everyone was delighted.
Then someone noticed that Batman had got his cock out in it. It made international headlines, including Stephen Colbert's monologue. Newly appointed resident Pamela Lifford had only just sat down at her desk when Batman's penis landed on it.
The comic became a speculator hit, but DC Comics refused to reprint it, even with the bowdlerised version running digitally on ComiXology. And everything DC Comics was publishing was under the editorial microscope.
And then the second issue of Batman Damned, delayed so Lee Bermejo could paint new scenes to replace those that had been greenlit, but were suddenly unapproved, sold more than the first issue – which was already well over 100,000 sales strong.
Then Batman Damned #3 was solicited for March, But today DC Comics cancelled all orders, promising it will be resolicited at a later date, for May.
I wouldn't hold my breath though. There has been no more sign of any other new Black Label projects to be published, despite several having been announced ages ago. Editorial has been micromanaging many projects, as the cancellation of Second Coming proves.
Will it be out in May? What does the Magic 8-ball say?
BATMAN DAMNED #3 (OF 3) (MR)
(W) Brian Azzarello (A/CA) Lee Bermejo
The stunning conclusion to the groundbreaking miniseries by the critically acclaimed team of writer Brian Azzarello and artist Lee Bermejo is here! Batman's most baffling case brings him face to face with his worst nightmare in this highly anticipated finale! SRP: $6.99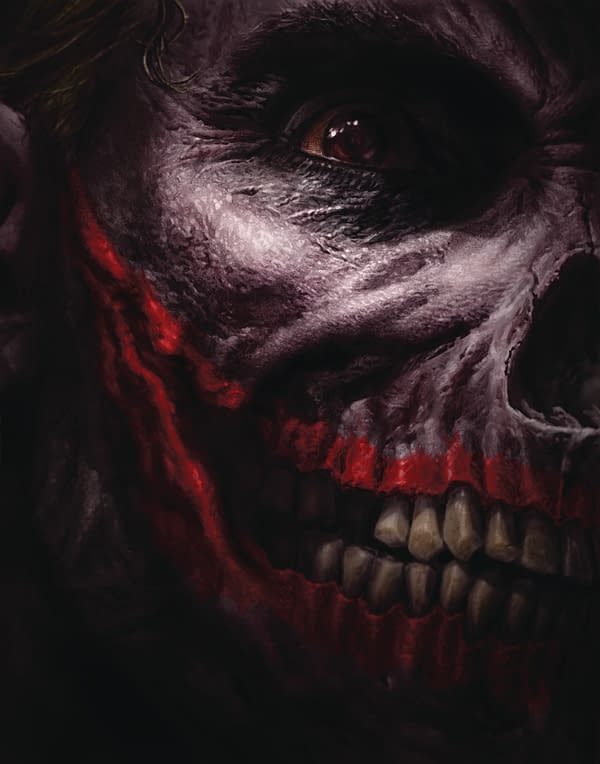 Enjoyed this article? Share it!