Pulled from DC's upcoming November solicitations (going live at 2pm PT/5pm ET/10pm BST tomorrow) we have the Superman/Batman related one-shotsolicits revealing four of the Secret Six infected DC Universe characters with their Dark Dimensional counterpart.
The Infected: King Shazam! #1 and The Infected: Scarab #1 join the already-solicited Hawkman #18, Supergirl #36 and Batman/Superman #4.
That confirms four of the infected as Shazam, Supergirl, Blue Beetle and Hawkman – can Donna Troy and Jim Gordon be far behind?
The Infected: King Shazam! #1 on November 6th by Sina Grace and Joe Bennett.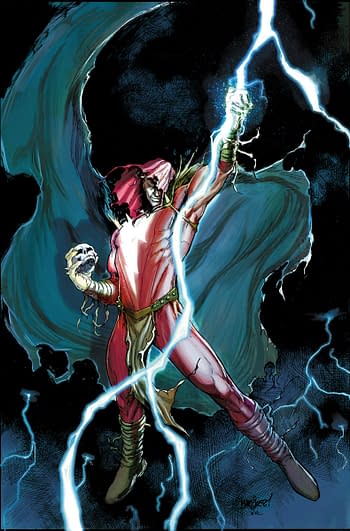 The Infected: Scarab #1 on November 20th, written by Dennis "Hopeless" Hallum with art by Freddie E. Williams II.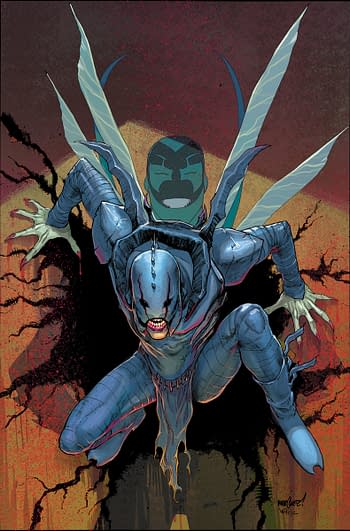 One is a story of a hero whose soul has been turned black and who has something to prove to the old guard, the other a tale of a hero fighting the evil inside him, with his friends and family about to pay the price…and then some.
Add to that The Infected tie-in issues Hawkman #18 on November 13th by Robert Venditti and Pat Olliffe and Tom Palmer.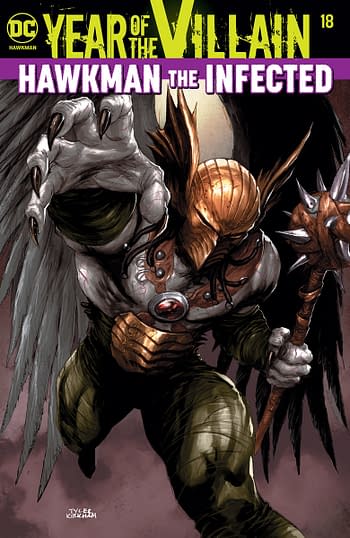 Supergirl #36 on November 13th by Marc Andreyko and Eduardo Pansica and Julio Ferreira.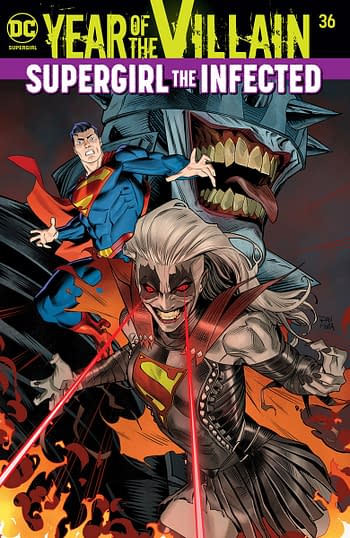 All six will be revealed in Batman/Superman #4 by Joshua Williamson and David Marquez on November 27th. The final two victims of The Batman Who Laughs' toxins will hit shelves with spotlight one-shot issues of their own in December 2019.
But we know it's Donna Troy and Jim Gordon…
Enjoyed this article? Share it!