DC Comics Delays Stjepan Sejic's Harleen #2 to Give Retailers a Chance to Up Their Orders
This week saw the publication of Harleen Book One by Stjepan Sejic, the first in a three-part series for DC's Black Label in a similar over-sized prestige format to Batman: Damned.
The second book was up for Final Order-Cut Off last week, and made the Advance Reorders list as a result. But DC Comics believes that after seeing the first issue, retailers may choose to increase their ordered even further. As a result, the second issue has been delayed a week from the 23rd of October to the 30th, and Final Order Cut-Off has been delayed to this weekend.
Will it end up on the Advance Reorder charts again next week?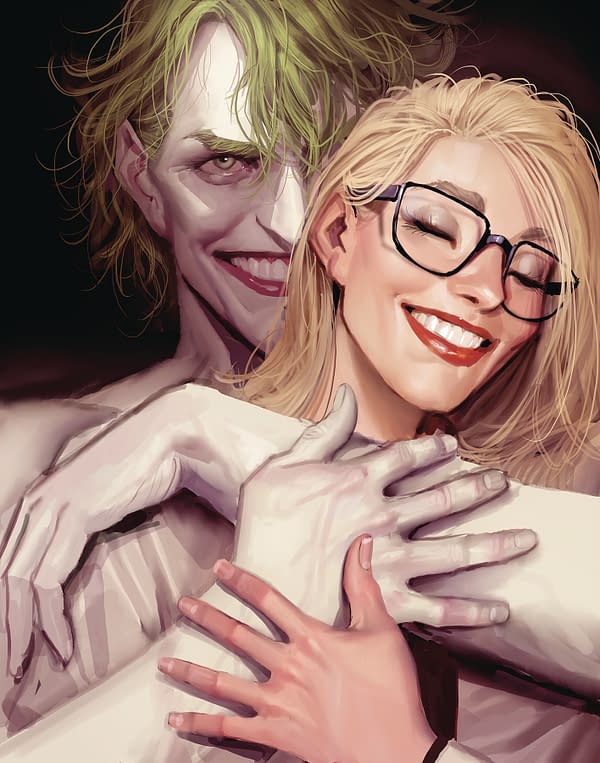 HARLEEN #2 (OF 3) (MR)
(W) Stjepan Sejic (A/CA) Stjepan Sejic
Despite the strongest objections from every possible authority-including district attorney Harvey Dent-Dr. Harleen Quinzel's found herself with free access to every inmate in Arkham Asylum, where she desperately pursues a revolutionary and highly controversial cure to the insanity of Gotham. But her work with the city's super-criminals quickly muddies the waters of good and evil, and in the deepest, darkest padded rooms of Arkham, even the words of a mad clown start making sense!In Shops: Oct 30, 2019 Final Orders Due: Sep 30, 2019 SRP: $7.99