Tomorrow, comic book stores will be giving away a free 32-page comic reprinting the thirty-year-old first issue of The World of Krypton #1, courtesy of the new TV series Krypton on Syfy.
Krypton is set two generations before the destruction of the legendary Man of Steel's home planet, Krypton. It will follow Superman's grandfather as a young man, whose House of El was ostracized and shamed, as he fights to redeem his family's honour and save his beloved world from chaos.
And to promote the launch, Syfy and DC Comics are reprinting a special edition of the The World of Krypton #1 by John Byrne and Mike Mignola from 1987 which features an exclusive new cover by Jason Badower and a first-look at the new series.
At San Diego Comic-Con, producer Cameron Welsh talked about how that comic was a strong influence on the TV series.
Krypton premieres on March 21st at 10/9c on Syfy.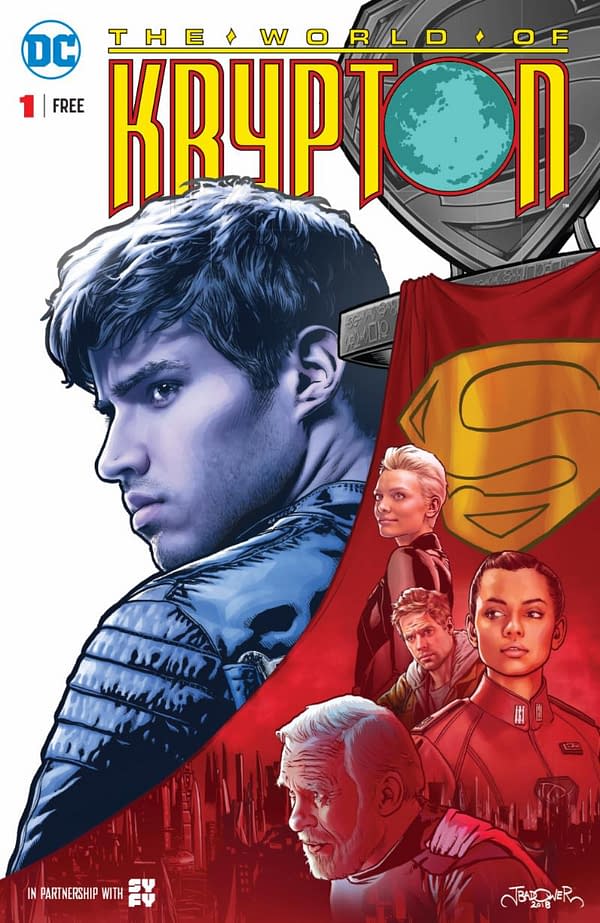 Enjoyed this article? Share it!