In the original Old Man Logan storyline by Mark Millar and Steve McNiven, Logan revealed what stopped him being the Wolverine. His attack on supervillains invading the X-Mansion, revealed not to be supervillains at all.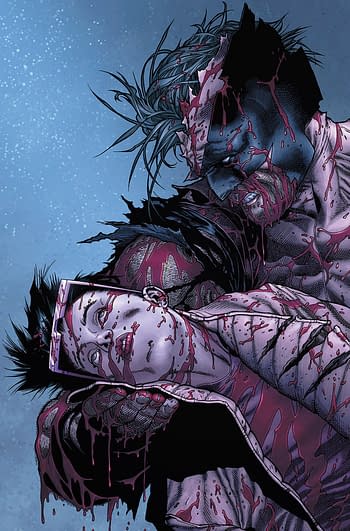 But his compatriots. His friends. His family.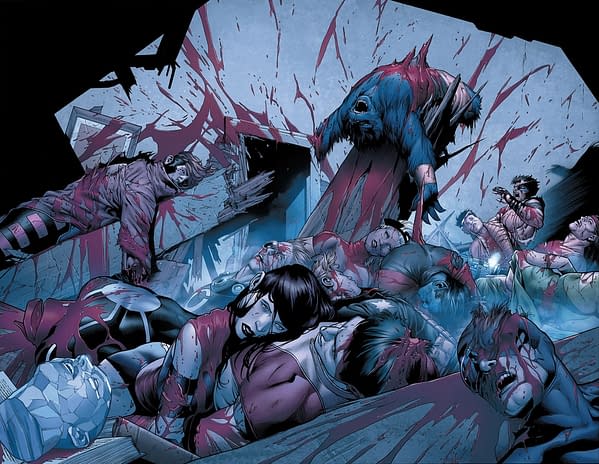 Part of an illusion generated by the Spider-Man villain Mysterio. And slaughtered, every one, by his claws.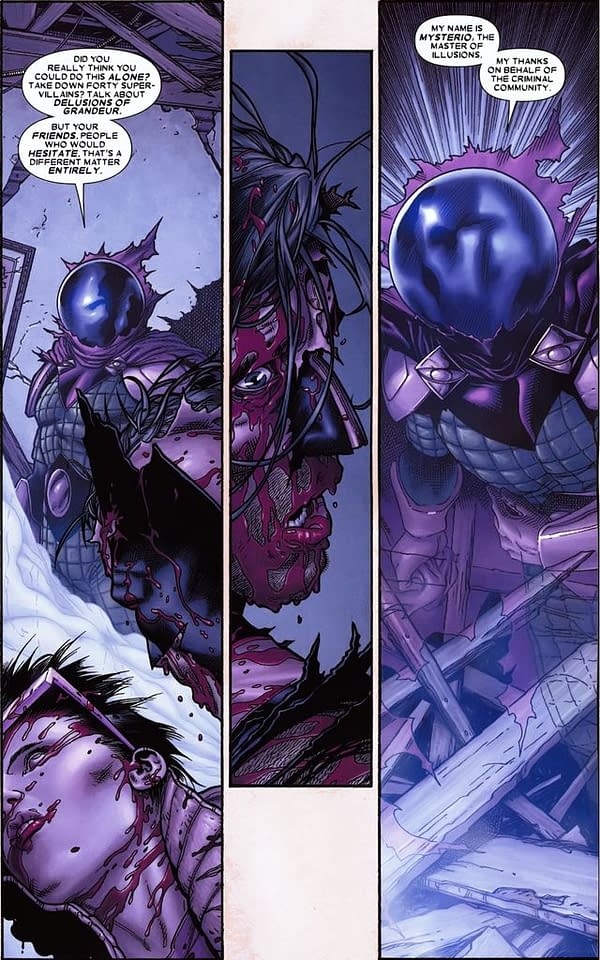 So when Old Man Logan found himself in the earlier 616 universe, he had things he had to do before it was too late.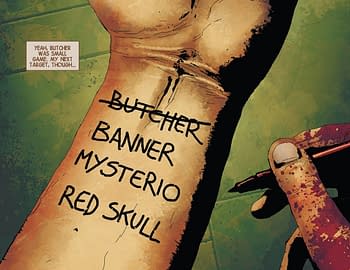 We've seen him behead the Maestro, the future version of Bruce Banner, at the end of Old Man Logan #50. But this is Dead Man Logan #1 by Ed Brisson, Mike Henderson, Nolan Woodard and Cory Petit, out on Wednesday, and he discovers he has less time to get done what he needs to get done.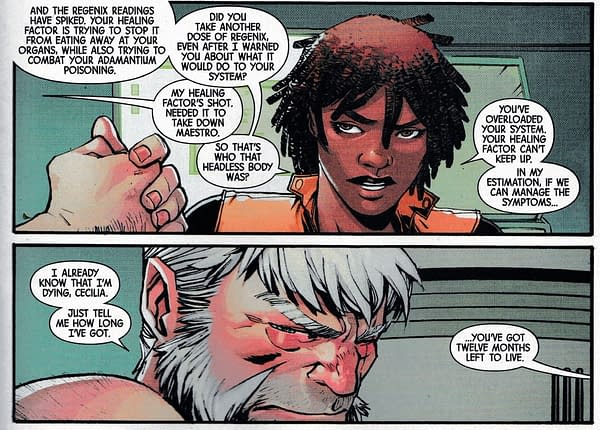 Twelve months left to live. And he still has names to cross off. Mysterio, before he can do what he could do at any minute.

But in the process, letting Ms Sinister know that he's looking for Mysterio – and why.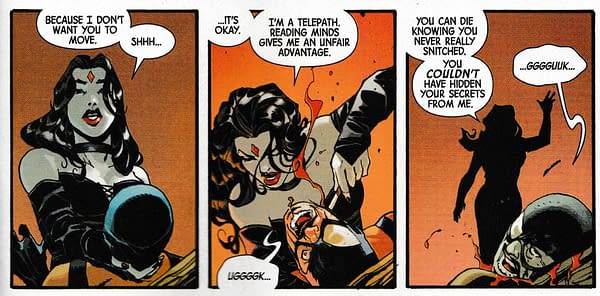 And she's much better at extracting secrets from people. And gets to Mysterio first.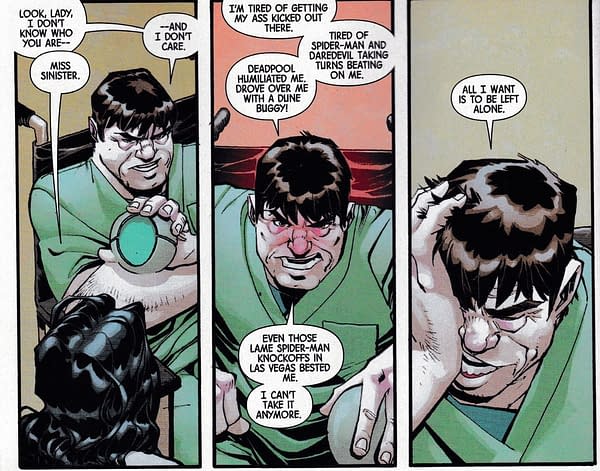 And it is she who may wake Mysterio up to just what he could do. To Logan, to the X-Men, to the future of the timeline.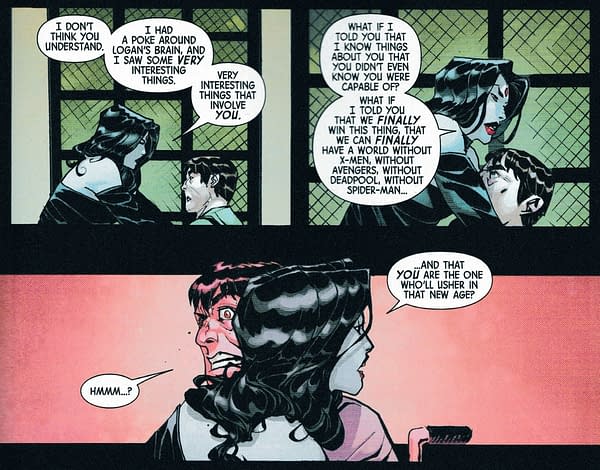 And so we have a paradox. By trying to eliminate Mysterio and prevent him from becoming the Mysterio from his own world and save his friends, Logan may have set in chain the events that make Mysterio the one from his world – and doom his friends.
DEAD MAN LOGAN #1 (OF 12)
(W) Ed Brisson (A) Mike Henderson (CA) Declan Shalvey
DEAD MEANS DEAD.
The writing's been on the wall for months now… Logan is dying. And he ain't getting any better. Sick from the Adamantium coating his skeleton, his search for a cure has led to nothing but dead ends. But for once he's actually trying to leave this world with some unfinished business… Can Logan take his last breath without slaughtering the X-Men again? Not if Mysterio has anything to say about it…
Superstar creative team ED BRISSON (OLD MAN LOGAN, UNCANNY X-MEN) and MIKE HENDERSON (DEADPOOL VS. OLD MAN LOGAN), with covers by DECLAN SHALVEY (MOON KNIGHT), is putting this old dog out of his misery with a bang! Parental Advisory In Shops: Nov 28, 2018 SRP: $4.99
Enjoyed this article? Share it!