More Detective Comics #1000 exclusive retailer variants popping out. To follow the ones we ran here, here and here.
A Detective Comics #1000 retailer variant from KRS Comics.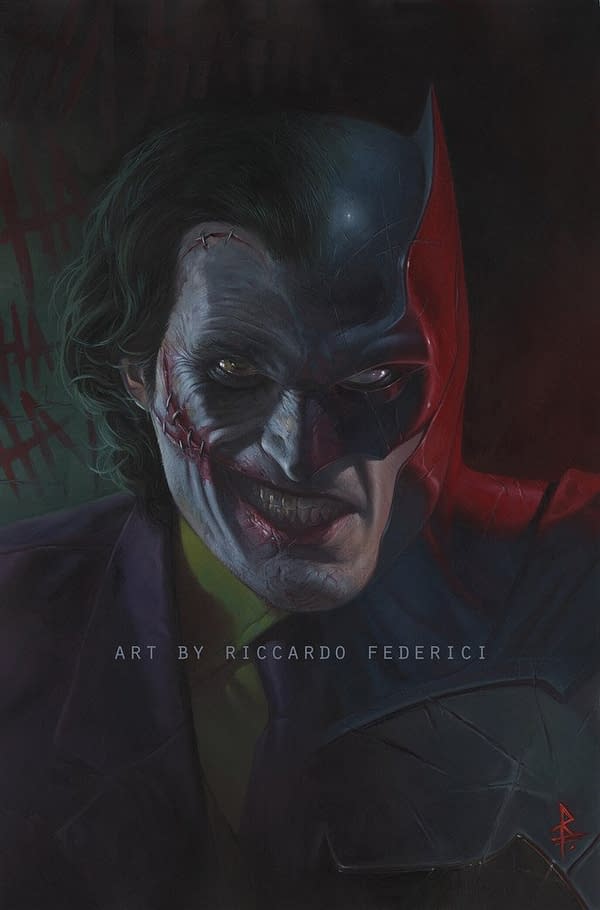 A Riccardo Federico retailer variant for ComicXposure.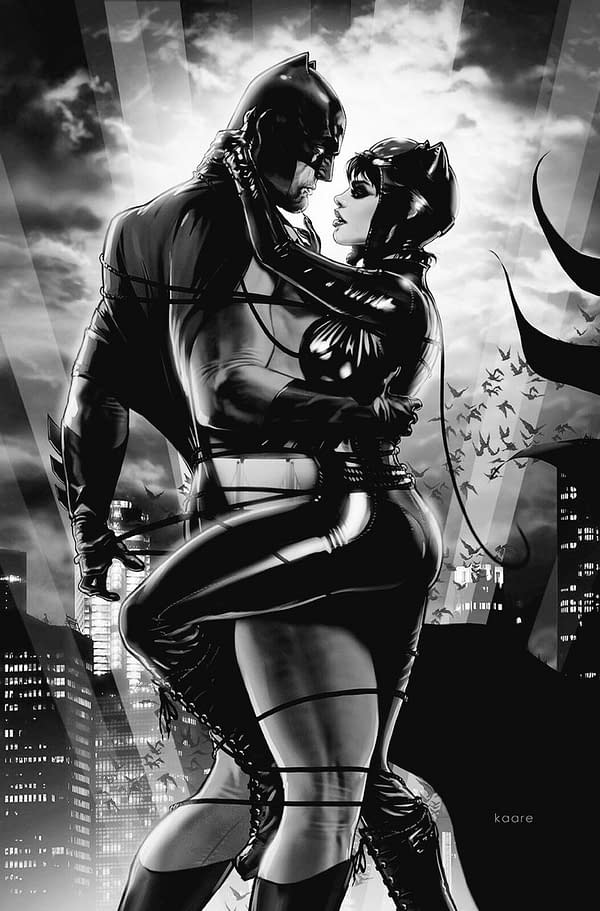 The black-and-white version of the Kaare Andrews cover for Third Eye Comics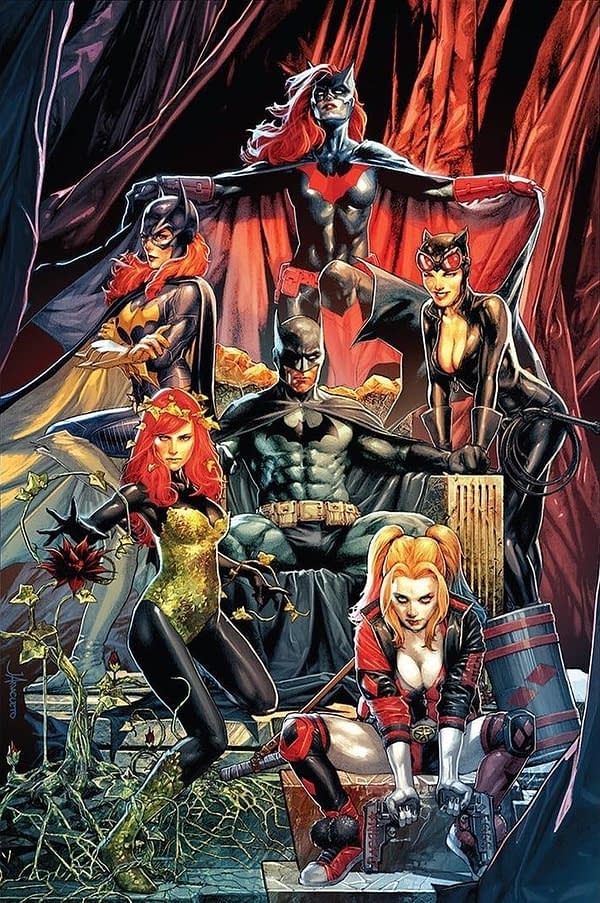 And a colour version of the Jay Anacleto cover, now we know it's for Unknown Comics. Which has garnered quite a few responses… now officially known as the Batmanspreading Harem variant…
LIKE WHAT THE F-CK IS THIIIIIISSSSSS

HOW ARE THEY ACTING LIKE A F-CKING HAREM FOR THIS DISPROPORTIONATE ASS MAN…. THIS LOOKS LIKE A F-CKING HEAVY METAL COVER

KATE IS HIS F-CKING C O U S I N LIKE WHHHAAAAT IS HAPPENING

— JÆZÖN (@punk_wonder_) January 28, 2019
Todo el mundo sabe que #Batman trata de un Torrente americano al que le gusta espatarrarse y su harén de jamonas con dolor de espalda no?
Jay Anacleto parece pensar que sí en esta portada de Detective Comics 1000. pic.twitter.com/iTA7Z7zFze

— Dimsumcinema (@dimsumcinema) January 28, 2019
A partir de #1000 de Detective Comics, la serie se vuelve un manga Haren con Bruce y las chicas viviendo en la mansión. https://t.co/dfsTkbvla1

— AzComics en Español 🍂 (@AzComicsEs) January 27, 2019
Enjoyed this article? Share it!