Aero #1 hits stores on Wednesday, as one of Marvel's much-lauded "first official Chinese superheroes," created in a beautiful international union of global entertainment corporations that we as human beings could only hope to one-day aspire to, gets her own solo book. From writer Zhou Liefen and artist Pop Mhan, the comic certainly looks spectacular but begins with an offbeat choice of subject matter: architecture.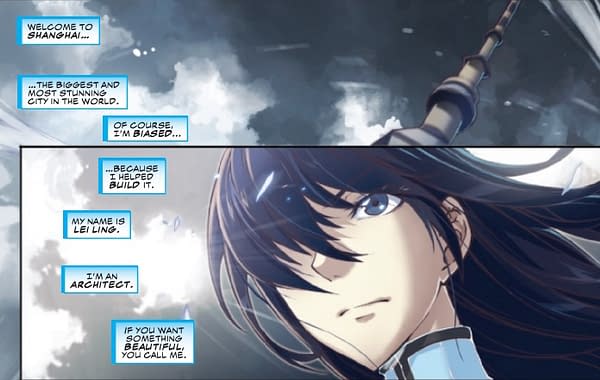 But if you thought the subject of architecture might be a strangely non-action-oriented choice for a comic book, fear not. This is about beating the @#$% out of architecture.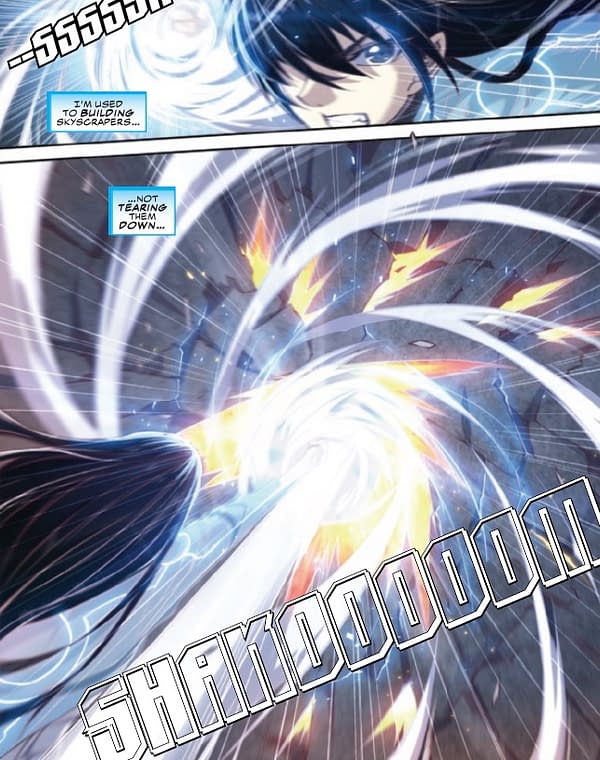 Architecture that fights back, in fact.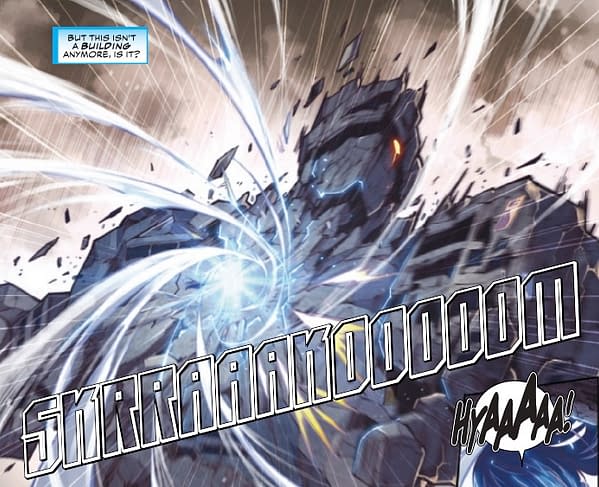 At least we know Aero is surviving the War of the Realms. But can she survive this backlash from her own life's work (wait, is she an architect, or a comics journalist)?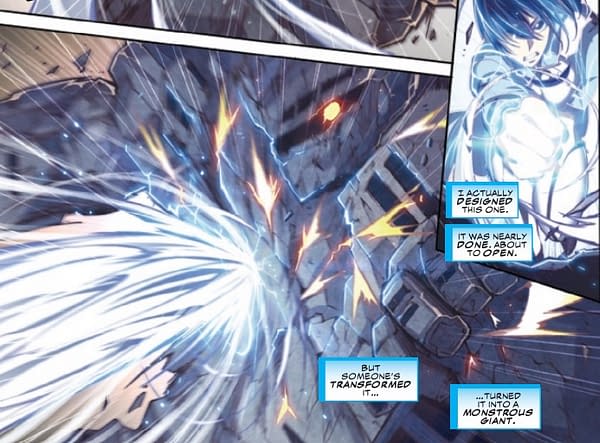 See the full preview below.
AERO #1
MAY190752
(W) Zhou Liefen, Greg Pak (A) Pop Mhan (A/CA) Keng
CATCH THE WAVE! ALL NEW ONGOING SERIES! The breakout stars of WAR OF THE REALMS: AGENTS OF ATLAS debut in an oversized team-up book! Get ready for the English language debut of the first appearance of AERO, the high-flying Shanghaiese superheroine created for Marvel by Zhou Liefen and Keng! And in a brand new story written by PLANET HULK writer Greg Pak, Aero teams up with WAVE, Marvel's newest Filipina superheroine! What strange forces have turned the buildings of Shanghai into monstrous golems? And what is the SECRET ORIGIN OF WAVE?
Rated T
In Shops: Jul 03, 2019
SRP: $3.99
Enjoyed this article? Share it!