So… What's The Difference Between Amazing Spider-Man #37 and Civil War II Again? (Spoilers)
Amazing Spider-Man has been recently dabbling in the field of future prediction, and Bleeding Cool has made comment on how it seems to be doing a very similar story with similar cast members as Doctor Doom, in that regard at least. In today's issue, however, it makes a comparison with that plot and from a former story. And how the two are utterly different. Specifically that of Civil War II.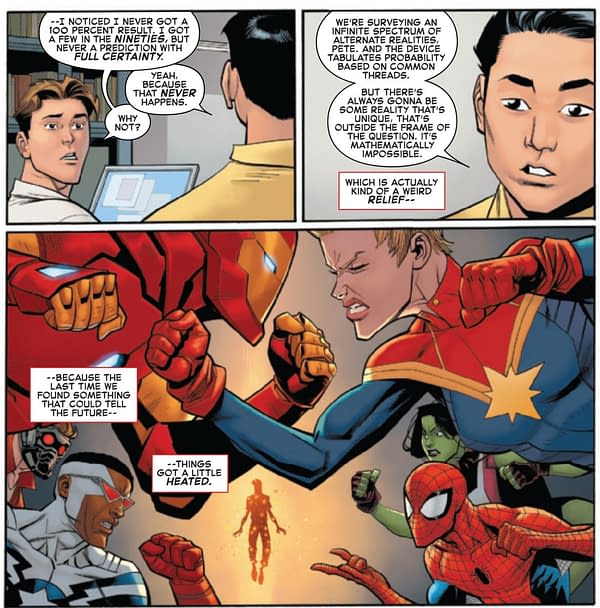 Hang on, I read Civil War II. But Spider-Man writer Nick Spencer actually wrote some tie-in issues of the Captain America books with Civil War II and he wrote Civil War II: The Oath. He should know this better than me.
So Ulysses' power is basically just the same as what Spider-Man is now running around with. What does everyone else in the Marvel Universe think?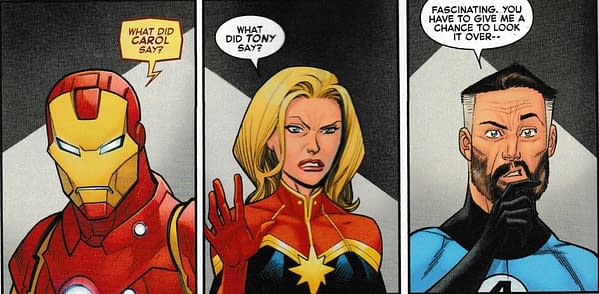 Carol and Tony were at odds during Civil War II over Carol's use of the Inhuman (remember when they were a thing?) Homer Ulysses to predict the future. Even though Tony had totally done the same thing back in the days of Force Works without any moral wrangling. And it turns out that's all Ulysses was doing, divining the future from all around him. Profiling the future, and not with a 100% accuracy rate. Just like Spider-Man now. Oh yes, Reed Richards too, once part of the Council Of Reed Richards who lived across multiverses and who learnt from each other's realities to save each other, but eventually became too distant from their homeworlds to care and all because they didn't have a dad. Did I get that right? Anyway, basically Reed has used similar multiverse-comparison tools as well. He's not alone…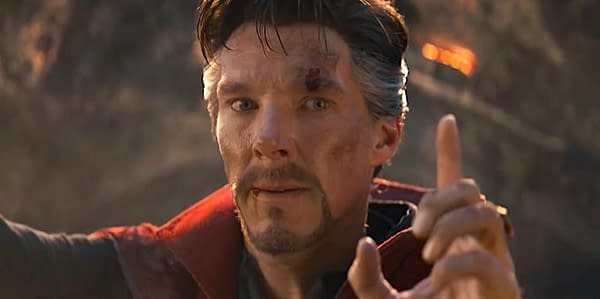 Men with beards, what are you going to do? Get a man with just a moustache, maybe? I bet we could run a list of them…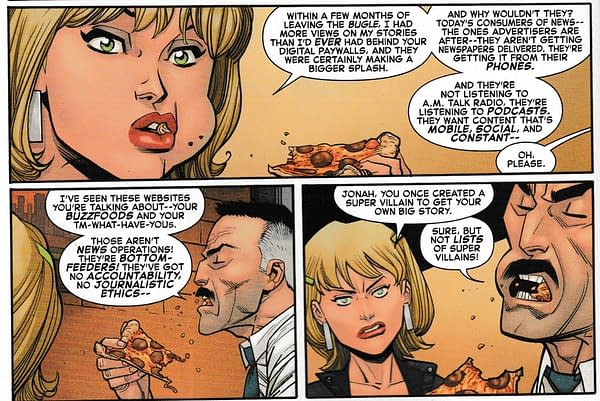 Okay, maybe not.
Amazing Spider-Man #37 is published today… I bought mine from Piranha Comics in Kingston-Upon-Thames. Piranha Comics is a small south London comic store chain with a small south-east store in Kingston-Upon Thames's market centre, which runs Magic The Gathering nights on Fridays, and a larger south-west store in Bromley, which also runs Magic nights and has an extensive back issue collection and online store. If you are in the neighbourhood, check them out.

AMAZING SPIDER-MAN #37
(W) Nick Spencer (A/CA) Ryan Ottley
• There are too many problems in New York City and Spidey can't be in four places at once– unless he CAN?!
• Peter's life is as complicated as ever but can science be the answer?
• It's a new year and the buildup to "Last Remains" and much more starts here!
Rated T In Shops: Jan 08, 2020
SRP: $3.99