Posted in: Comics | Tagged: doctor geof, Lakes International Comic Art Festiva, licaf
---
Doctor Geof Creates A Cat Superhero For The Lakes Comic Art Festival
Doctor Geof doesn't really do...normal superhero comics, and The Lakes International Comic Art Festival is an unlikely place to launch one.
---
The Island Of Doctor Geof is a favourite stop at comic book conventions for me, especially since they went all mahogany. Steampunk isn't exactly new at such gatherings, but this is steampunk with a very silly flavour, an emphasis on tea making, cross-dressing and insect husbandry. Ten years ago, it was all about the lifespan and mathematical significance of bees. And for Lakes, he's created a cat superhero comic. Artist and scientist Doctor Geof doesn't really do…normal superhero comics, and The Lakes International Comic Art Festival is an unlikely place to launch a superhero comic, but this is where we are… take a look at Super Paw.
Doctor Geof has been making these kind of things for almost twenty years now, comics, prints, cards, mugs, pewter, pins, and embroidered badges, at various events across the UK. Recent successes include the Cats With Tanks colouring book, or the Spannerz webcomic he has been creating for Games Workshop.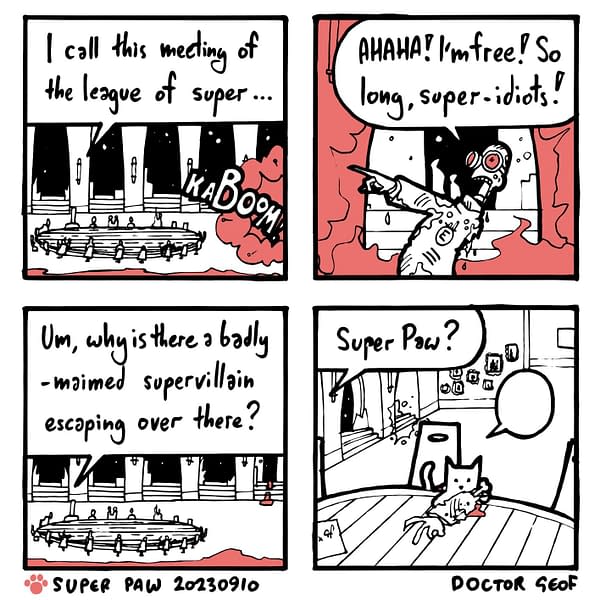 He worked with Asylum Steampunk Festival on games like the Great Tea Referenda, an unsubtle satire on the failings of referenda, the Steampunk Passport Game, and more recently Queen Faketoria.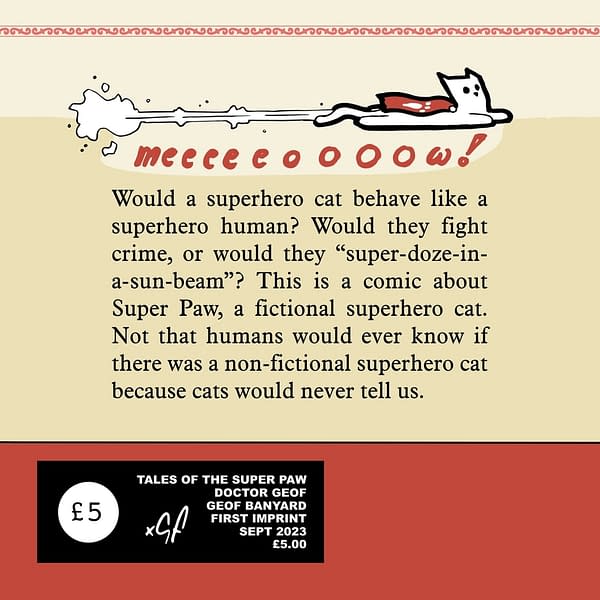 Doctor Geof has worked with and exhibited at the Cutty Sark, Royal Museums Greenwich, and a 60ft reimagining of North East legend, the Lambton Worm, in the Discovery Museum Newcastle and for the last thirteen years, has taken his ongoing temporary installation, Doctor Geof's Fantastical Tea Museum, at numerous of events.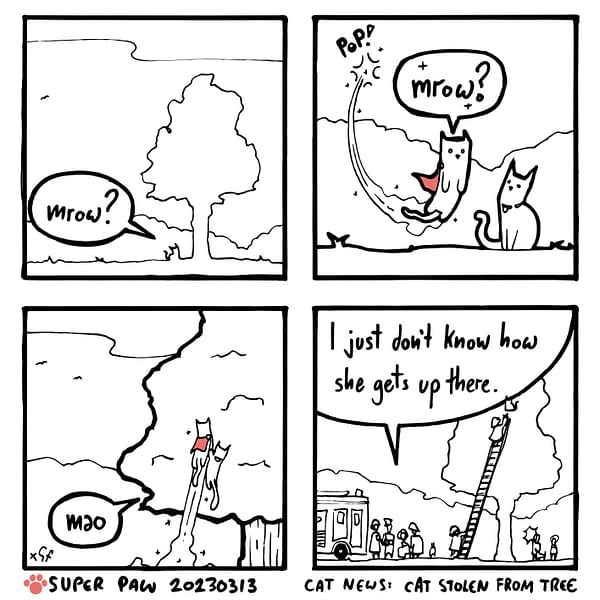 Super Paw is not his first superhero though. Whilst Steampunk is one element to his work, it is playing with history and illustrating the irony and ridiculousness of everyday events which runs through all of the art that Doctor Geof produces.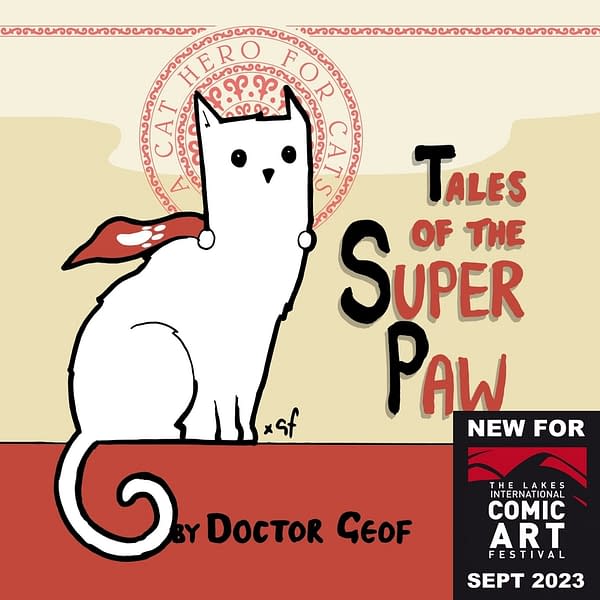 This is perhaps most obvious in Doctor Geof's flagship and longest-running comic – Fetishman. The comic, which features the superhero Fetishman clad in a head to toe restrictive latex outfit (yes, this does make him a rubbish superhero), tackles topical issues such as the extreme pornography laws (Issue 7) and gender (Issue 14). There have been 21 issues of the fetishman comic (including the primer), the first ten of which are gathered in together in the Fetishman Filthology.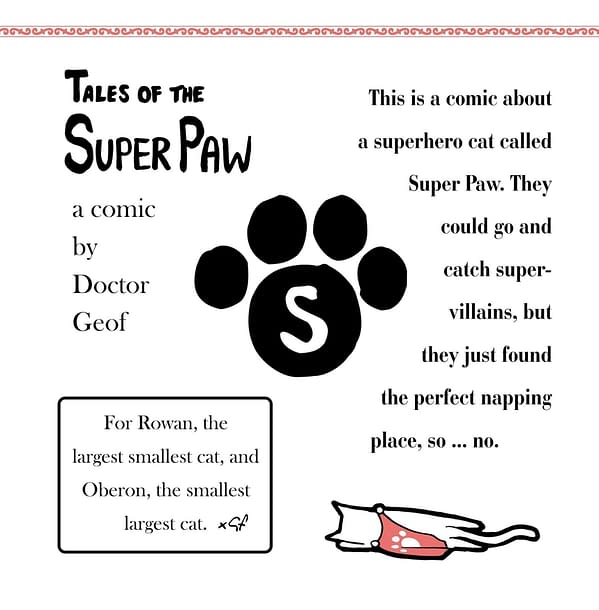 But now it's time for cats… and Super Paw. The Lakes International Comic Art Festival is taking place from today until Sunday in Bowness-on-Windermere, in England's Lake District.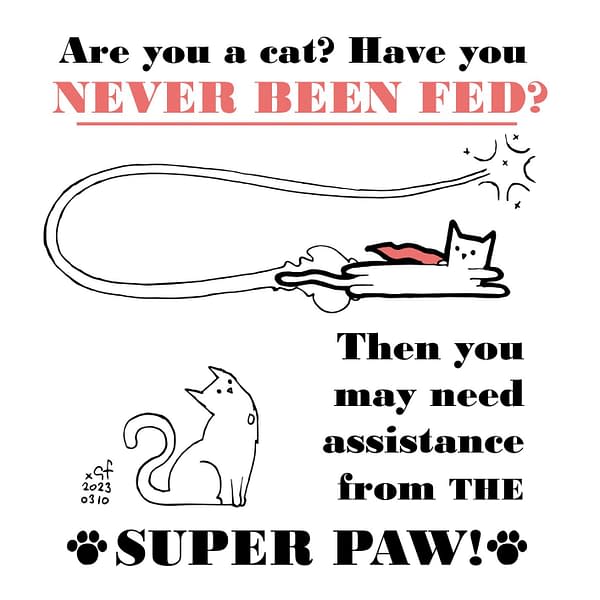 ---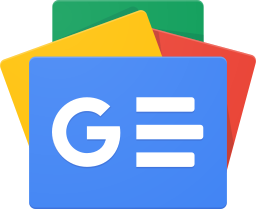 Stay up-to-date and support the site by following Bleeding Cool on Google News today!