Does WWE's Braun Strowman Need a Beatdown from The Incredible Hulk?
When WWE used the name "Hulk" as the ring name for professional wrestler Hulk Hogan, they were forced into a legal settlement with Marvel Comics over the Hulk trademark. But aside from his muscular physique, Hogan's character wasn't very much like the Incredible Hulk at all. After all, the Hulk has never been known to engage in a racist rant while being secretly filmed in a cuckold porn video with the wife of a Florida radio shock jock.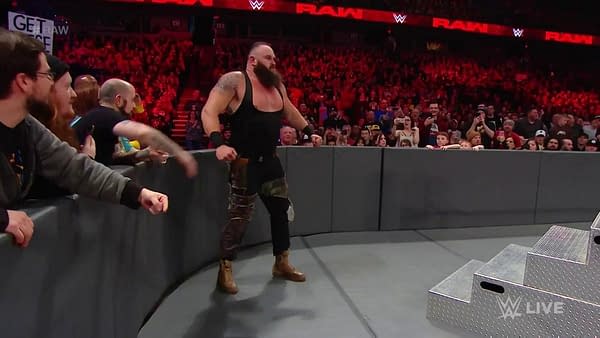 But in WWE's modern era, there is a character who doesn't share a name with the Hulk, but does seem to share a personality: Braun Strowman. Strowman was interviewed by the Texarkana Gazette ahead of a WWE show in Texarkana, Texas, and he used the opportunity to draw comparisons between himself and Marvel's big green monster.
Braun Strowman is basically the Incredible Hulk in real life. He means well and tries to do as well as possible but every now and again his temper gets the better of him and he just smashes everything in sight.
Without using the Hulk name, WWE may be able to avoid a trademark battle with Marvel Comics, but that doesn't make them immune from a good old fashioned comic book beatdown. And that's exactly what happened in a 1990 issue of Marvel Comics Presents when the Hulk took on Hulk Hogan in a story written by Peter David, with art by Herb Trimpe, colors by Mike Rockwitz, and letters by Diana Albers, as previously recapped by Bleeding Cool. In the story, Hulk expressed anger at Hogan, whose name isn't specifically mentioned in the story, "every time I read 'Hulk' next to your ugly mug."
As you can see, Hulk made quick work of Hogan. Will he now need to do the same to Braun Strowman? Marvel had better hurry up before the current revival of Marvel Comics Presents is canceled.