Erik Larsen Vs The Comics Industry (Again) In Savage Dragon #244
In today's Savage Dragon #244, we get the return of the chicken-headed Powerhouse, heading up a superhero team, and being recruited by the TV people who have plagued – and funded – Malcolm Dragon's life to go head to head with Dragon in a PPV grudge match.
But before that can happen, there has to be a licensing meeting with Image Comics, the people who now publish the Savage Darhon comic book within the Savage Dragon world itself, a conceit that creator Erik Larsen has used a few times, in clear reference to the way Stan Lee and Jack Kirby and then John Byrne used to do it in the Fantastic Four. And, while he's at it, getting a few pops in at the comic book industry while he's at it…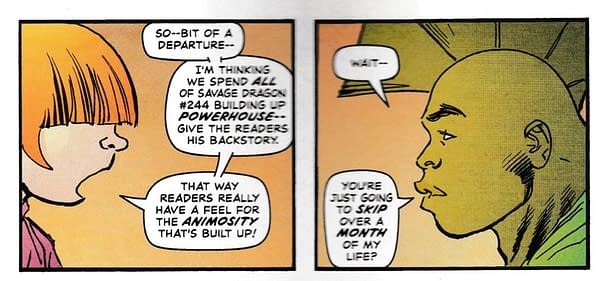 There have been a fair few comic books which have been doing that. Avengers and Justice League have been repeat offenders of late…

Erik Larsen does still like a caption. And a thought bubble.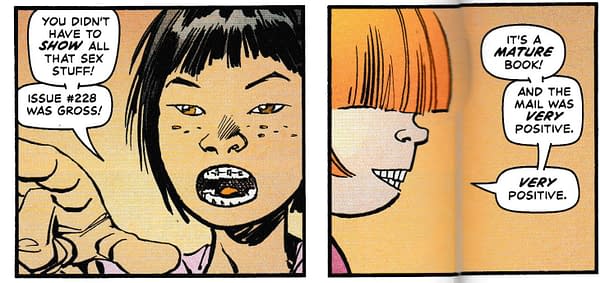 Savage Dragon did basically go all Sex Criminals for a while. But this is a Batman Damned world now…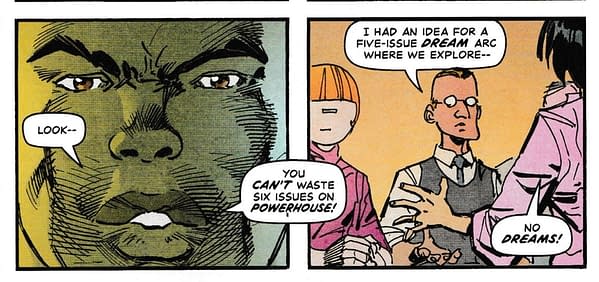 Batman: Knightmares there…. by way of Erik Stephenson.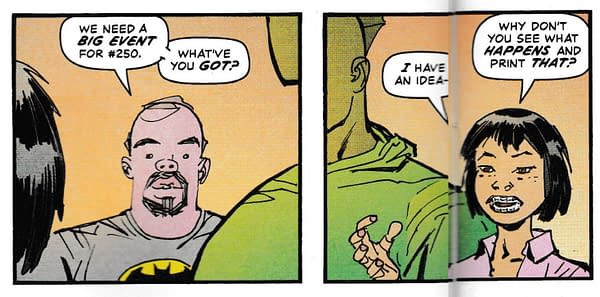 Todd McFarlane has a certain Spawn #300 coming up with The Road To #300 filling the current issues…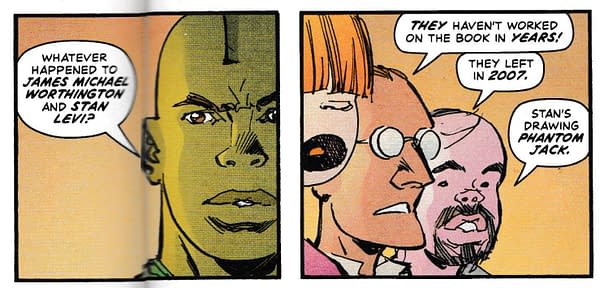 Yeah, what did happen to them? From Savage Dragon #105 all those years ago… a different age and a different Dragon. When it ws meant to come out from Marvey…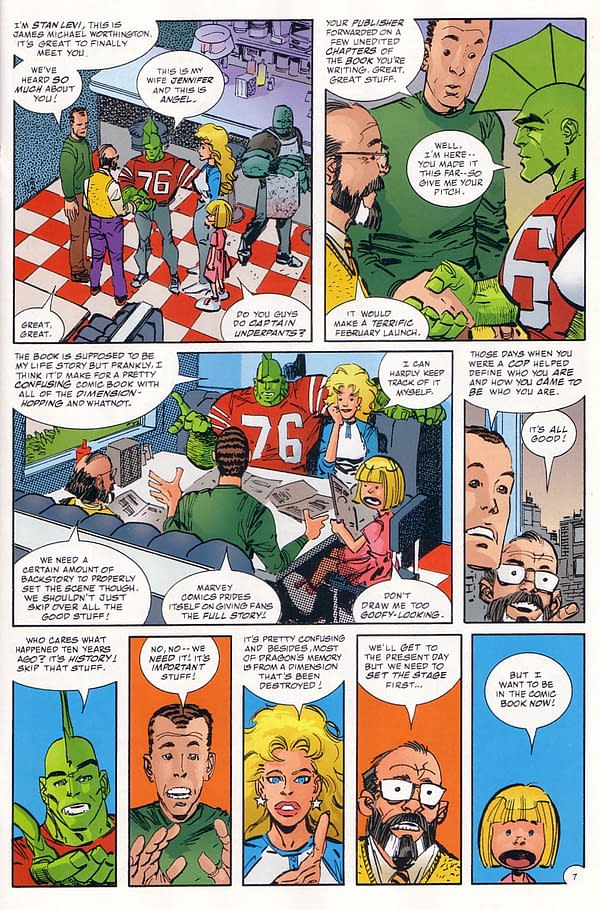 Origin stories used to be all the rage…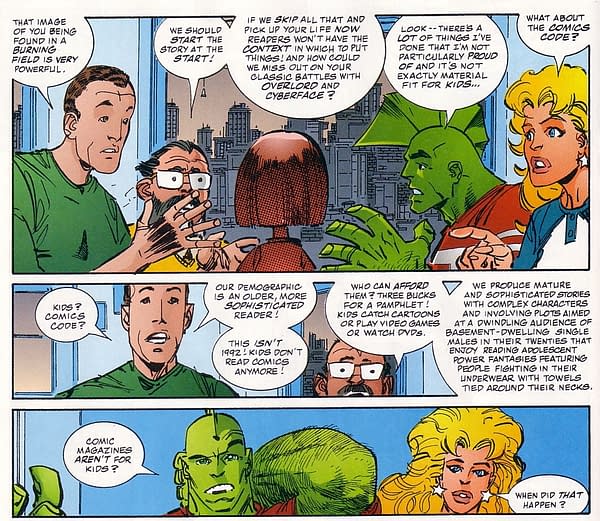 Four bucks for a pamphlet now…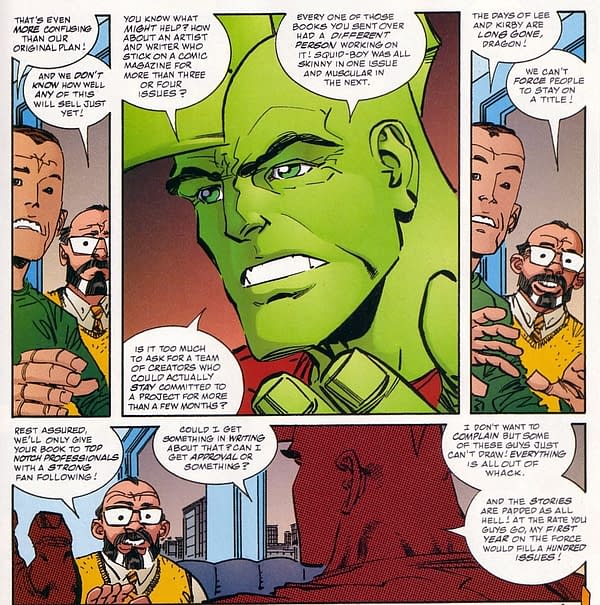 This is seventeen years ago… any change yet?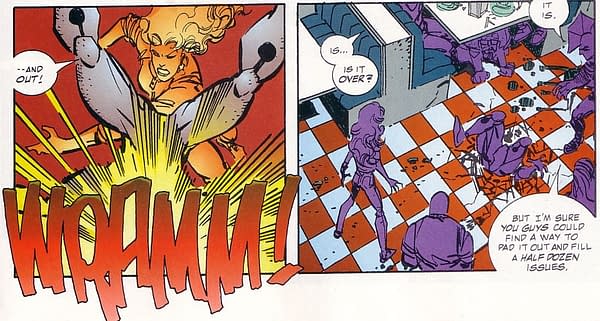 And still the same complaints…
SAVAGE DRAGON #244 (MR)
(W) Erik Larsen (A/CA) Erik Larsen
In Shops: May 22, 2019
SRP: $3.99