While Boom Studios hasn't yet made a formal announcement, I am told that former comic shop manager Esther Kim has now taken up a role at Boom as Marketing Coordinator.
She was previously at Image Comics for a couple of years, first as a Sales Representative then Administrative Assistant.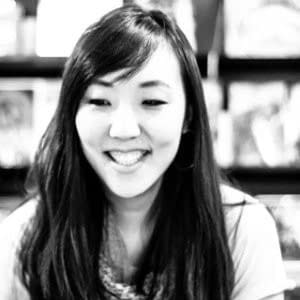 Kim joined Image Comics after earning national coverage on NPR and more for her management of Fantom Comics in Washington, DC where she transformed the local comics community to much fanfare, and became a person of interest for many publishing companies. There has been an occasional stream from prominent comic shop owner to comic book publisher employee over the decades and this was the latest.
It's not just been fictional characters who Boom has been hoovering up, partially down to their ownership by FOX, including Buffy The Vampire Slayer, the cast of Firefly and Ben 10.
They have also hired Marvel veterans Arune Singh and Jeanine Schaefer, IDW's Kate Henning and Books-A-Million buyer Spencer Simpson in recent years.
Boom has been picking up licenses, earning Premiere Publisher status at Diamond Distributors in the comic book market, and launching series such as Abbott, Black Badge and Bone Parish).
Let's not also forget that time they sold 800 copies of Mighty Morphin Power Rangers #25 in 15 minutes at one store.
I am told to expect more people who you might already have thought naturals at Image Comics to find a home at Boom for their upcoming projects. Alongside the likes of Grant Morrison, Matt Kindt, Greg Pak, Cullen Bunn, Delilah S. Dawson, R.L. Stine, Lev Grossman, Victor LaValle and C.S. Pacat.
And wouldn't NYCC be a perfect place to announce them? That "Discover Yours" panel on the Friday looks like it may have plenty for us to discover…
watch?v=_aarBWE5SMc
Enjoyed this article? Share it!