Excalibur #2 is in stores from Marvel Comics next week, by Tini Howard, Marcus To, Erick Arciniega, and a letterer who doesn't deserve to have their name on the cover (apparently). @#$% letterers. Oh, you know how to type and draw circles, good for you. Not our words. Marvel's. Anyway, we've got a preview below.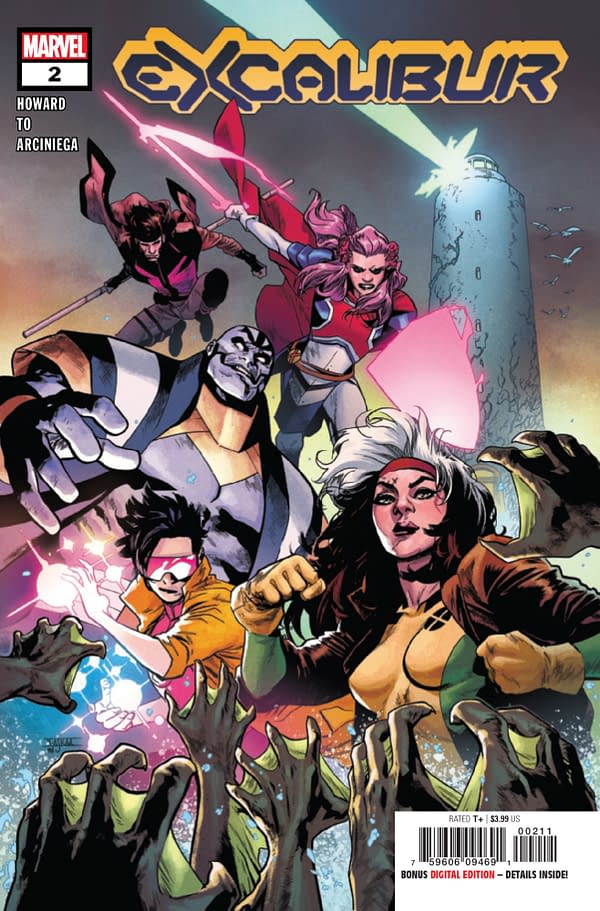 Rogue is in a naked coma, Betsy Braddock is Captain Britain, and Brian Braddock is EEEEVVVVIIIIILLL.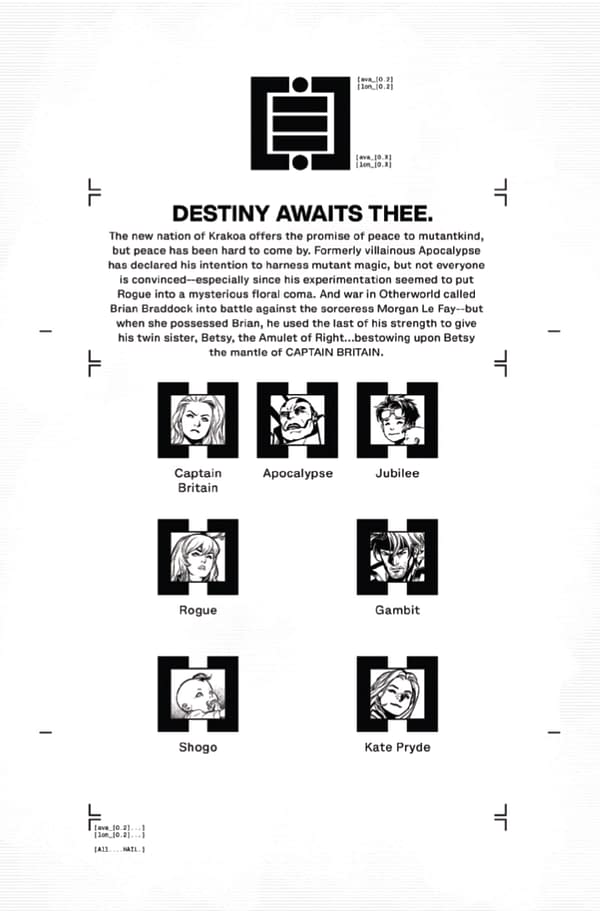 The preview begins with a flashback to the Fourth Century B.C.E., in which we witness the original Millennials vs. Boomers conflict, as young mutants die from climate-related disaster as Apocalypse watches and does nothing, too concerned with holding onto his own wealth.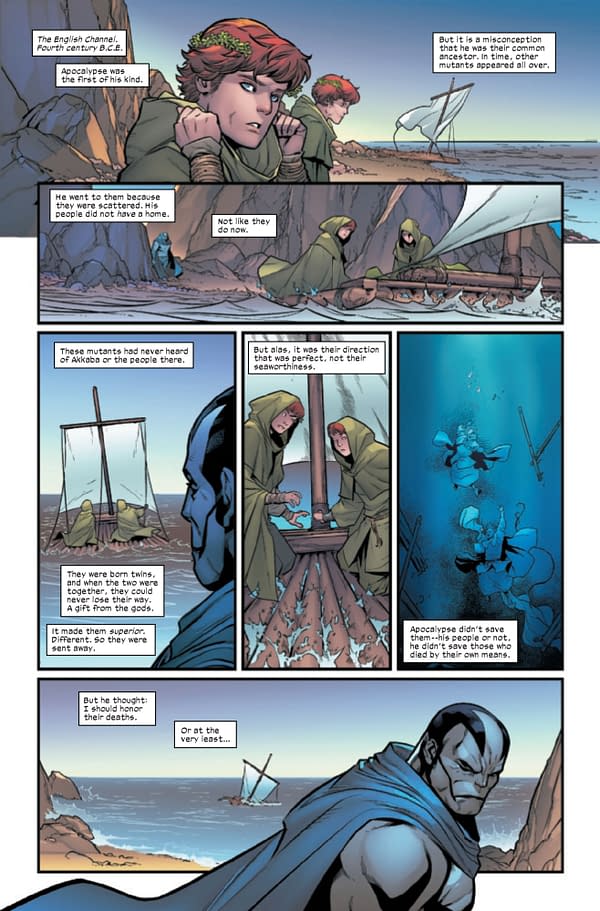 And now we return to the present, with the Excalibur team hitching a ride with Kitty Pryde on her Marauders boat.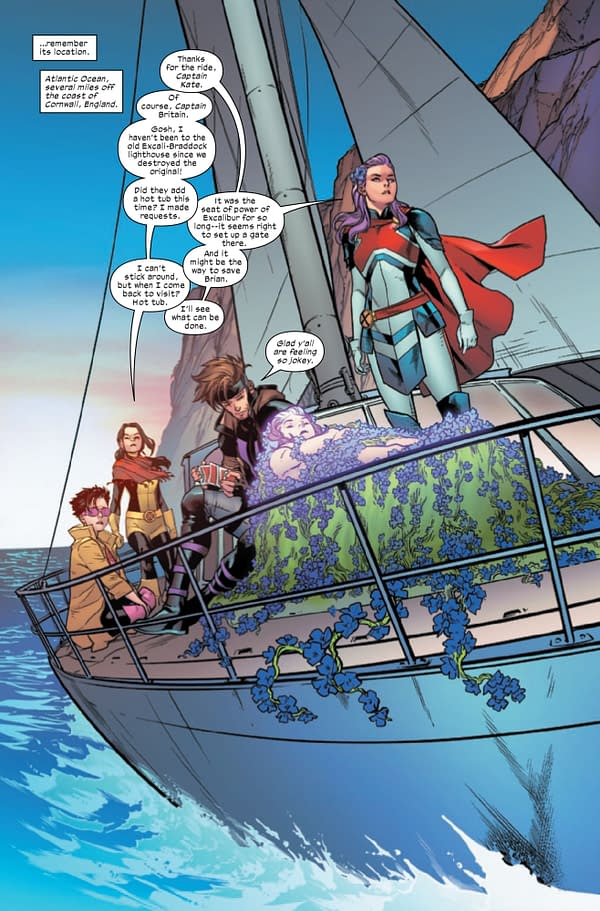 And since Apocalypse isn't around, Gambit gets to be the butt of all the jokes… even though he's not in a joking mood since his wife is in a naked coma.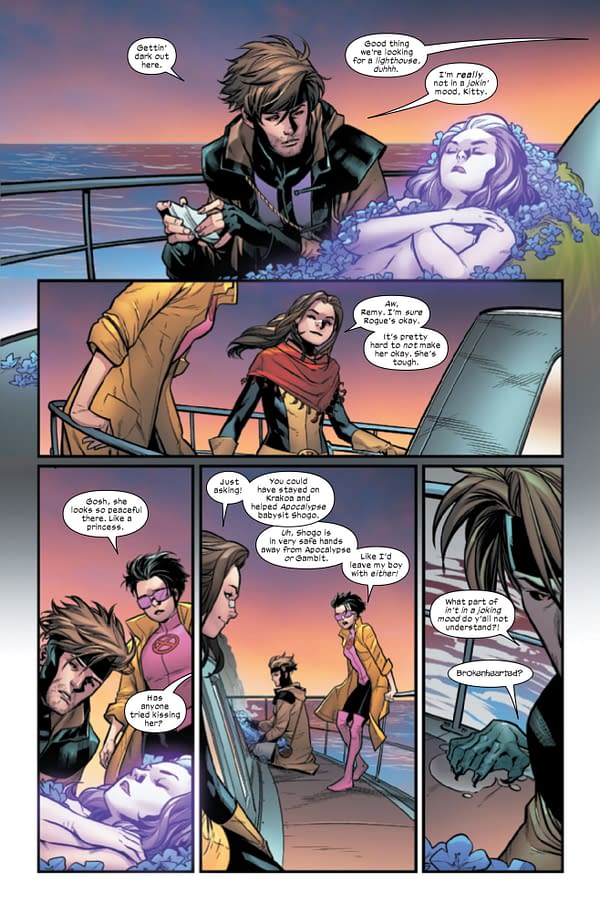 Excalibur #2 is in stores on Wednesday. We called the first issue the best of all the Dawn of X launches. Can it continue the streak?
EXCALIBUR #2 DX
SEP190781
(W) Tini Howard (A) Marcus To (CA) Mahmud Asrar
Betsy Braddock is Captain Britain, but a citizen of Krakoa. With Rogue's condition a mystery, the team heads to the one place that has always been the seat of Excalibur's power – the Lighthouse.
Rated T+
In Shops: Nov 20, 2019
SRP: $3.99
Enjoyed this article? Share it!